1921 Treasures from the past
Time to Wonder – Volume 2. A Kid's Guide to BC's Regional Museums: Vancouver Island, Salt Spring, Alert Bay, and Haida Gwaii
by S. Lesley Buxton and Sue Harper
Victoria: Rocky Mountain Books, 2022
$22.00  /  9781771605069
Reviewed by Valerie Green
*
In view of the recent closure of Point Ellice House and Gardens in Victoria due to lack of government funding, this book by Sue Harper and S. Lesley Buxton, is particularly important. When a heritage gem in our midst with so much to tell us about both our Colonial and Indigenous past is forced to close, it is time to pay special attention to all of the province's museums. We need to appreciate all that we have and cannot afford to lose.
Time To Wonder (A Kid's Guide to BC's Regional Museums, Vol. 2) is a treasure trove of information about museums scattered throughout Vancouver Island, Salt Spring Island, Alert Bay and Haida Gwaii.
Delightfully produced with colour illustrations plus a plethora of historical facts about each museum and with games for children to become involved in, it reveals such things as how it would feel to live in a castle or to be locked in a museum at night when the treasures inside might speak to you about the past. Youngsters (age 6-13 for whom the book is specifically written) will enjoy experiencing the magic of all that these museums can tell you. However, adults will also appreciate and learn things they did not already know about their province.
Craigdarroch Castle, for example, has a long and assorted past and has evolved in many ways through the decades. Built by coal baron Robert Dunsmuir for his wife Joan, he never lived there himself, having died before the castle was finished. Joan Dunsmuir, her three unmarried daughters and two orphaned grandchildren moved in and lived there until Joan also died. The castle then became many different things through the years, including a military hospital, a college, a home for the Victoria School Board, the Victoria Conservatory of Music and eventually a restored Castle as a National Heritage Museum.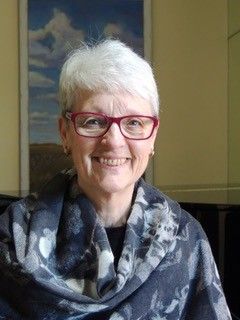 The authors have also included other treasures on the south part of Vancouver Island including the Sooke Region Museum, The Maritime Museum and the BC Discovery Centre with a walking tour thrown in for good measure.
Central Vancouver Island covers the Alberni Valley Museum, the Ucluelet Aquarium, the Qualicum Beach Museum, the Cumberland Museum and Archives and the Museum at Campbell River.
On Northern Vancouver Island, the authors concentrate on the Whale Interpretive Centre at Telegraph Cove with Sea Lion and Killer Whale stories. The Islands are also included — Salt Spring Island Museum, the U'Mista Cultural Centre in Alert Bay and the Saahlinda Naay at Skidegate Village, Haida Gwaii. In ancient times, oral historians gathered there to tell the Haida history. Today this history is told through the museum.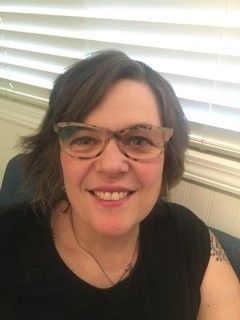 All these many treasures are described in words, colour photographs, lists of activities for children, historical information and interviews. The book also includes an expansive glossary, selected sources for each of the Vancouver Island areas and a full index. As families travel together on road trips throughout Vancouver Island and the Islands, this book should be taken along as a guide. Each time you open it you will discover something new and exciting.
Volume 1 in the Time to Wonder series covered the Thompson-Okanagan, Kootenay and Cariboo-Chilcotin areas. There will no doubt be many more treasures in Volume 3 for us to take time to wonder about, covering Vancouver and the Lower Mainland and the North Coast and Nechako.
Hopefully, Point Ellice House will one day rise again in a permanent fashion to be a part of this informative guide. Before we lose any more of these treasures in our Province, take a long look at this book written specifically for children ages 6-13 and realize how important these museums are. These children of today are the future generation who will appreciate and understand the importance of saving these landmarks in order to learn about our past.
Lesley Buxton is the author of an award-winning memoir One Strong Girl Surviving the Unimaginable and has authored many essays. Sue Harper is a retired secondary school teacher and has written three books for reluctant readers as part of the series The Ten. Both authors are enthusiastic about our heritage, and it certainly shows in this delightful book.
*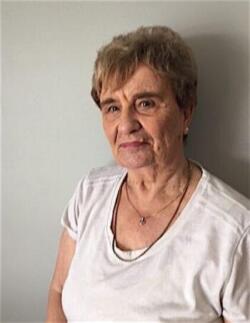 Valerie Green was born and educated in England where she studied journalism and law. Her passion was always writing from the moment she first held a pen in her hand. After working at the world-famous Foyles Books on Charing Cross Road, London, followed by a brief stint with M15 and legal firms, she moved to Canada in 1968 where she married and raised a family, while embarking on a long career as a freelance writer, columnist, and author of over twenty non-fiction  historical and true-crime books. Her debut novel Providence has recently been published by Hancock House as the first of The McBride Chronicles, an historical four-generational family saga bringing early BC history alive. Now semi-retired (although writers never really retire!) she enjoys taking short road trips around BC with her husband, watching their two beloved grandsons grow up and, of course, writing. [Editor's note: Valerie Green has recently reviewed books by Jennilee Austria-Bonifacio, John D'Eathe, Bruce F.B. Hall, Jeanette Taylor, C. C. Humphreys, and Anna Pitoniak for BCR.]
*

The British Columbia Review
Interim Editors, 2023-24: Trevor Marc Hughes (non-fiction), Brett Josef Grubisic (fiction)
Publisher: Richard Mackie
Formerly The Ormsby Review, The British Columbia Review is an on-line book review and journal service for BC writers and readers. The Advisory Board now consists of Jean Barman, Wade Davis, Robin Fisher, Barry Gough, Hugh Johnston, Kathy Mezei, Patricia Roy, Maria Tippett, and Graeme Wynn. Provincial Government Patron (since September 2018): Creative BC. Honorary Patron: Yosef Wosk. Scholarly Patron: SFU Graduate Liberal Studies. The British Columbia Review was founded in 2016 by Richard Mackie and Alan Twigg.
"Only connect." – E.M. Forster
Please follow and like us: