1888 A 'particularly spellbinding' thriller
A Shattered Calm
By Bruce F.B. Hall
Altona, MB: Friesen Press, 2023
$24.32 / 9781039134836
Reviewed by Valerie Green
*
Bruce F.B. Hall retired early to travel, to sail, and to become a storyteller while using a wide range of his own experiences to become an author of note.
A Shattered Calm, Hall's self-published debut novel, is a fast-paced, exciting story about Nate Vickers, a young man who inadvertently becomes involved in a precarious heist in Calgary with his girlfriend, Jess Reed, little realizing he is being led down a very dangerous path that will haunt him for many years to come. The heist goes terribly wrong, and both Nate and Jess are forced to run for their lives.
Nate had thought he would happily spend the rest of his days with Jess, but soon sees that she manipulated him to gain his assistance in a very dangerous situation. He is left to literally run to survive, holding an incredible amount of money and aware that Jess has been captured and probably murdered by a notorious gang of bikers—or worse.
With a forged identity and help from his uncle Frank Ricci, a man with a questionable past with the mob, Nate eventually settles down in a remote Sunshine Coast location on The Serendipity, his sailboat.
In a seaside town, he finally finds peace with a new life and a new love, Beka, the daughter of the marine owner, Milo, who has become Nate's friend. Nate is also teaching young boys the art of sailing and trying his best to make amends for his shady past. Everything is perfect, until one day when the past suddenly catches up with him and he is forced to put all his friends and his girlfriend in danger. Nate discovers he is now being chased by not only a violent gang and the mob whose money the gang lost, but also the police who now consider Nate a "person of interest" in both a robbery and a murder.
Hall's book is fast-paced and packed with many twists and turns, which occasionally are confusing. His colourful writing takes you along for the ride step- by-step with scenes that are difficult to forget. I could often visualize this story being filmed as a thriller.
Hall's characters are all finely tuned and described to perfection—Nate, as the naïve young man caught up in a dangerous situation; Jess, as a strong over-powering woman, who sucks him in; Uncle Frank as the only person who has ever shown Nate any love; Elena, the woman who loves Frank and is willing to follow him through hell; Milo, a true friend who stands by Nate to the bitter end; Beka, who falls in love with Nate and is willing to fight alongside him; Ty, Beka's abusive ex-boyfriend, who holds a grudge against her for breaking up with him; Steve Quince, the friendly local cop; Archie, the retired ex-cop who lives at the marina and enjoys keeping an eye on everyone; Antonio Belletti, the don of a notorious gang who will destroy anyone who steps in his path; plus a few other intriguing players along the way.
One of the author's many talents—sailing—is put to good use in this book, as Hall treats his readers to some fascinating details of the art of sailing. These scenes will make readers gasp in amazement. The description of crossing the narrows is particularly spellbinding. For readers, the author's words and his thrilling build up to the next twist or turn in the plot will seem astonishing while at the same time raising questions about how it could possibly happen. Could anyone truly survive all this? Is it too farfetched? On the other hand, wild and impossible situations are the norm for most thrillers and A Shattered Calm is no exception.
The text is concise and always thrilling. The section about the approach to the Skookumchuk narrows, for instance, when Beka is trying to navigate while Nate has been knocked unconscious, states: 
"The current was lessening, but still too strong for Beka to navigate safely. She could see the whirlpools forming as the outgoing tide met the incoming. This was one of the most dangerous narrows in the world to navigate, especially in a sailboat. Beka knew this firsthand."
And later in that same chapter: 
"Beka spotted a large eddy, directly in front of them. She released the mainsail a fraction and watched the sail open further. She was already at full power and the sail trimming was all she had left to allow her control. Her arm screamed as she pulled on the winch. No use. She didn't have the strength. She let go. Her head jerked up as Nate stumbled to her side. The violence assaulting his boat had provided a rush of adrenaline. Using his good arm, he pulled on the winch with all his might. . . glancing at him, she saw the anguish the effort had caused."

The ending will surprise you but perhaps it is meant to be that way to give rise to a sequel. Hall is currently working on a second novel while living between Kelowna, British Columbia, and Scottsdale, Arizona, with his wife. 
*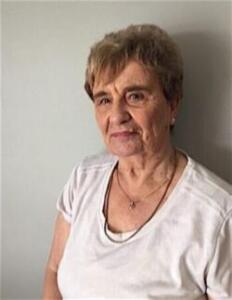 Valerie Green was born and educated in England where she studied journalism and law. Her passion was always writing from the moment she first held a pen in her hand. After working at the world-famous Foyles Books on Charing Cross Road, London, followed by a brief stint with M15 and legal firms, she moved to Canada in 1968 where she married and raised a family, while embarking on a long career as a freelance writer, columnist, and author of over twenty non-fiction  historical and true-crime books. Her debut novel Providence has recently been published by Hancock House as the first of The McBride Chronicles, an historical four-generational family saga bringing early BC history alive. Now semi-retired (although writers never really retire!) she enjoys taking short road trips around BC with her husband, watching their two beloved grandsons grow up and, of course, writing. Editor's note: Valerie Green has recently reviewed books by Jeanette Taylor, C. C. Humphreys, Anna Pitoniak, Louise Carson, Michael Kluckner, Jennifer Manuel, and Barbara Smith for The British Columbia Review.
*

The British Columbia Review
Interim Editors, 2023-24: Trevor Marc Hughes (non-fiction), Brett Josef Grubisic (fiction)
Publisher: Richard Mackie
Formerly The Ormsby Review, The British Columbia Review is an on-line book review and journal service for BC writers and readers. The Advisory Board now consists of Jean Barman, Wade Davis, Robin Fisher, Barry Gough, Hugh Johnston, Kathy Mezei, Patricia Roy, Maria Tippett, and Graeme Wynn. Provincial Government Patron (since September 2018): Creative BC. Honorary Patron: Yosef Wosk. Scholarly Patron: SFU Graduate Liberal Studies. The British Columbia Review was founded in 2016 by Richard Mackie and Alan Twigg.
"Only connect." – E.M. Forster
Please follow and like us: