1922 Irresistible Stikine
Stikine Odyssey: From Adventure to Activism with The Great River
by Peter Rowlands
Altona: Friesen Press, 2023
$24.49  /  9781775238348
Reviewed by Trevor Marc Hughes
*
What is it that draws adventurers to the Stikine River?
For me, in 2012, it was a desire to see this beautiful, and integral, landscape in northern British Columbia before my fortieth birthday. My mode of travel: the motorcycle. My route: Highway 37. It was remote, it was extraordinary, it was rugged, and it changed how I saw the province I called home.
Author and activist Peter Rowlands has travelled the region by canoe, B-17 bomber, DHC-2 Beaver, horseback, and a variety of other forms of transport over a period of years. His reasoning for calling attention to this special place? It's "to celebrate the inner and outer beauty of this one river." Why write about his activism? To "show how commitment to the public process is essential for management of our natural resources."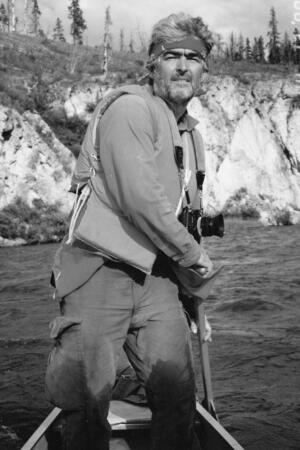 Rowlands got his first good look at the area of the Stikine River valley while doing high-altitude aerial mapping in 1969. A decade later, while at river-level, he became hooked on paddling through flat and white-water in the peace and quiet, writing "for the first time in my life, I heard the sound of silence." But not all that are drawn in by the charms of the Stikine do as much for the protection of the river as Rowlands has. He has opposed plans by big business to develop "The Serengeti of the North." Transmission lines, damming projects, mining, forestry. Corporations from the big city that had little to no idea what it was they were going to destroy: Indigenous communities, watersheds, fish habitat, and a delicate and balanced ecosystem.
'Stikine' means 'The Great River' in the Tlingit language. It is situated in a land of superlatives. Rowlands specifies that "the river's ultimate source is 640 kilometres inland on the high plateau known as Spatsizi – traditional territory of the Tahltan and Sekani peoples." The river and surrounding area have seen their share of resource extraction, from mining to hunting big game. The author became involved in an organization called The Friends of the Stikine Society, which actively attended public meetings in Vancouver and beyond beginning in the early 1980s. Like the bumps and thumps taken while white-water canoeing, Rowland's life was also turbulent during this time, a personal odyssey for a man who would venture into this enticing yet raw place. It was a place he hoped to share with others, on a large scale.
Rowlands pined to return there. He dreamed of making a film of an upcoming canoeing adventure on the Stikine, so that others would appreciate the beauty of the place as he did. "If people saw the river and saw what was at stake," Rowlands writes, "they too would prefer it as a natural resource rather than a manufactured resource."
In "Vancouver's wild West End" of 1982, Rowlands met photographer Gary Fiegehen and they both pledged to canoe the Stikine. Joined by writer Monty Bassett and painter Carl Chaplin, they became a creative merry band learning white-water paddling on a powerful river. There were freezing cold soaks and moments where they were "paddling like hell" in truly death-defying conditions. But throughout, Rowlands felt himself very fortunate to be immersed in the place.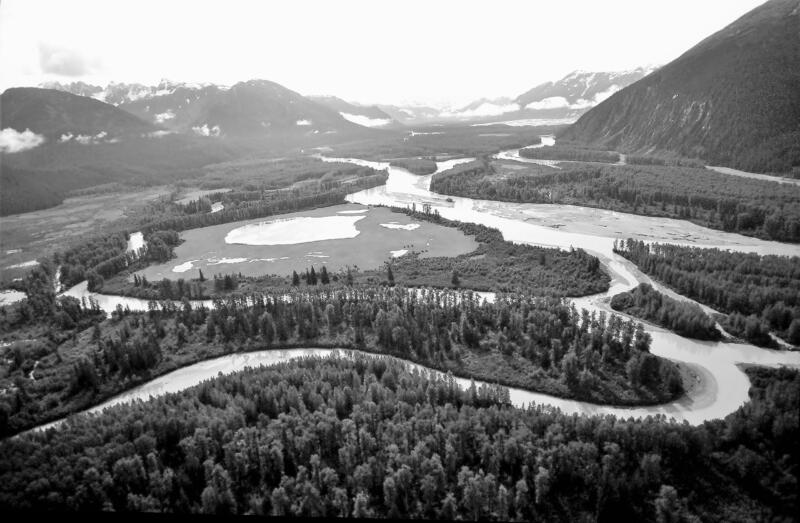 Much of Stikine Odyssey deals with how industrialization (as an example electrification projects like the Site Zed dam) would threaten the very thing Rowlands enjoyed about the region. Fish habitat would be threatened by lowering water levels at the river's mouth and native dogwood and osier be replaced by invasive cottonwood and spruce, changing the Stikine's character irrevocably. The book also highlights that the area is not an easy one to access. Perhaps that's for the best. The implications of an increase in road traffic from improved highway infrastructure are difficult to comprehend, and to contemplate.
What is clever about Rowlands' love letter to the Grand Canyon of the Stikine is how he switches gears from the adventures in the extraordinary environment the Stikine offered him and the often virulent public debate over how resources should be managed.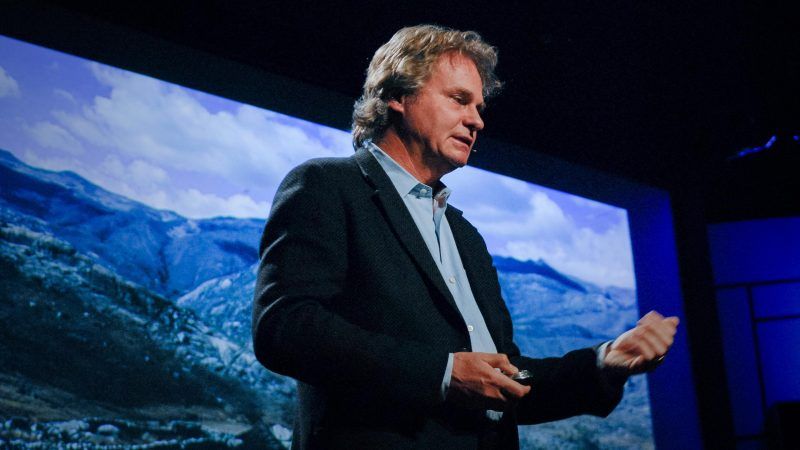 As anthropologist Wade Davis has pointed out, the value of places like the Stikine is often seen in the eye of the beholder. To some the river is seen as something to be harnessed, to others it is a place to be experienced, respected, savoured. Even as Wade Davis worked as Explorer-in-Residence at National Geographic, travelling to dozens of countries every year, he would be heard saying the most beautiful place in the world is right here in British Columbia.
Rowlands himself acknowledges Wade Davis's contribution to raising public awareness of the natural value of the Stikine River. In fact, he states in Stikine Odyssey: "Wade was and remains an inspiration."
Rowlands writes with passion about his adventures, but also with an edge, an ongoing call to action. His concern is that this beautiful part of British Columbia is regularly under threat by those who wish to exploit it. He does have an optimistic view though, that "we can direct our votes and investments" in a direction that would have humankind respect this extraordinarily attractive part of the province.
*
Trevor Marc Hughes has written several books and many articles about his motorcycle travels across British Columbia. Nearly 40 on the 37  told the story of his adventure from Vancouver to the Stikine River Bridge. He edited Riding the Continent, Hamilton Mack Laing's account of his 1915 ride on a Harley-Davidson 11-F across the continental United States. He's the author of Capturing the Summit: Hamilton Mack Laing and the Mount Logan Expedition of 1925. He is currently the interim non-fiction editor for The British Columbia Review and recently reviewed Inheritance: a pick-the-path experience.
*

The British Columbia Review
Interim Editors, 2023-24: Trevor Marc Hughes (non-fiction), Brett Josef Grubisic (fiction)
Publisher: Richard Mackie
Formerly The Ormsby Review, The British Columbia Review is an on-line book review and journal service for BC writers and readers. The Advisory Board now consists of Jean Barman, Wade Davis, Robin Fisher, Barry Gough, Hugh Johnston, Kathy Mezei, Patricia Roy, Maria Tippett, and Graeme Wynn. Provincial Government Patron (since September 2018): Creative BC. Honorary Patron: Yosef Wosk. Scholarly Patron: SFU Graduate Liberal Studies. The British Columbia Review was founded in 2016 by Richard Mackie and Alan Twigg.
"Only connect." – E.M. Forster
Please follow and like us: