1916 Migratory Filipinos scraping by in Osoyoos, Sarnia, and Iqaluit
Reuniting with Strangers
By Jennilee Austria-Bonifacio
Madeira Park: Douglas & McIntyre, 2023
$22.95 / 9781771623582
Reviewed by Valerie Green
*
Jennilee Austria-Bonifacio has written an engaging novel that tells the stories of the reunification of Filipino caregiver families over one Canadian winter.
She has done this in an engaging and most unique way; not simply by telling these stories of her characters, but rather by describing their predicaments and feelings in a number of different formats—through emails, resumes, texts, a caregiver's unconventional instruction manual of how she would like to be treated by her employer, a self-help guide, and a kundiman songbook asking for the original music of the Philippines to be preserved and not lost for all time.
The book is divided into short story-like chapters; Austria-Bonifacio's cast of characters weave in and out of them. All these folk are witnessing the emotional truths of those forced to leave their country for a so-called better life in Canada.
The stories are heartbreaking and will undoubtedly rip at your heartstrings. And who better than this author to write about them? Austria-Bonifacio is the founder of Filipino Talks, "an initiative that builds bridges between Filipino families and Canadian school boards using survey data collected from over 1,200 Filipino students."
Strangers portrays many women who leave their children behind in the Philippines and travel to work in richer nations like Canada. The author starts with this in "Monolith," which opens with:
"I called him Monolith because the name sounded as strong as he looked. At thirteen pounds, he was the biggest baby that our tiny country hospital had ever seen. When he was coming out of me, I felt like he was ripping me in half. I begged for medicine to stop the pain, but when the nurses ran to the parking lot to ask my husband if he had any more money, they found that he'd spent it all on bottles of Red Horse. He said that since I was the one who got pregnant, I was the one who had to deal with it."
Such was—and is—the life of many women in the Philippines. In "Monolith" the baby's mother wisely decides to leave her husband and relocate her son far away from him.
Circumstances force her to leave Monolith in the care of her sister so she can leave her homeland, make money as a caregiver in Canada, and create a better life for them both. Five years later she is reunited with Monolith, but as a stranger to him. He attacks her and destroys her apartment and is unable to speak and express his feelings of obvious despair. Monolith is a mystery to his mother and other caregivers who can only quiet him down from his rages by restraining or sedating him.
Other stories in this emotional book describe characters that include a Canadian-born Filipina who attempts to help her cousins acclimatize in Sarnia's Chemical Valley; a seafaring husband who finds it impossible to settle down in "parched … and scrubby-looking" Osoyoos with the wife he still loves after ten years of separation; a grandfather who is mourning the musical history of his country when his children and grandchildren visit him for his birthday but, having lived in Manitoba, they were not aware of the musical legacy they came from; a sister who has been raising her nieces with love and fights for custody of them rather than have them join their mother in Nunavut who is leading a completely different life; and finally a non-binary teen in Toronto who is left as the babysitter for Monolith and finally breaks the child's silence.
Indeed, Monolith is the catalyst for all Austria-Bonifacio's characters and their frustrations. Taught to believe "a good parent is a good provider, and a good provider is one who leaves," they learn the limits of that truth.
As a reader of this debut novel, you will learn a lot about the desperate need for change. There is an enormous psychic cost involved with separation that needs to be healed.
(In addition to founding Filipino Talks, Austria-Bonifacio has worked on Ontario school boards as a settlement worker, public speaker, mentor, and researcher. She grew up in Sarnia, Ontario, where it was normal for Filipinos to receive academic awards and excel in many areas. When she moved to Toronto for university she became aware of how many Filipino students were dropping out of school and going into the work force. Evident throughout Reuniting, the relationship between fulfillment and the separation of mothers and children is explored in detail.)
The author begins her book with a question, "Why do we call it 'the motherland' when it isn't where our mothers are?" It is perhaps the crux of a very compelling read.
[Editor's note: Massy Arts Society will host the Vancouver launch of Jennilee Austria-Bonifacio's novel on October 12th (6-8 pm). She'll be accompanied by local contributors featured in Magdaragat: An Anthology of Filipino-Canadian Writing, edited by Teodoro Alcuitas, C.E. Gathchalian, and Patria Rivera.]
*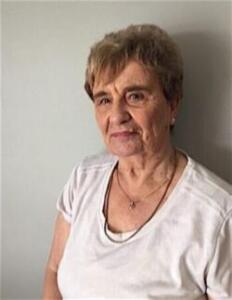 Valerie Green was born and educated in England where she studied journalism and law. Her passion was always writing from the moment she first held a pen in her hand. After working at the world-famous Foyles Books on Charing Cross Road, London, followed by a brief stint with M15 and legal firms, she moved to Canada in 1968 where she married and raised a family, while embarking on a long career as a freelance writer, columnist, and author of over twenty non-fiction  historical and true-crime books. Her debut novel Providence has recently been published by Hancock House as the first of The McBride Chronicles, an historical four-generational family saga bringing early BC history alive. Now semi-retired (although writers never really retire!) she enjoys taking short road trips around BC with her husband, watching their two beloved grandsons grow up and, of course, writing. [Editor's note: Valerie Green has recently reviewed books by John D'Eathe, Bruce F.B. Hall, Jeanette Taylor, C. C. Humphreys, Anna Pitoniak, Louise Carson, Michael Kluckner, Jennifer Manuel, and Barbara Smith for BCR.]
*


The British Columbia Review
Interim Editors, 2023-24: Trevor Marc Hughes (non-fiction), Brett Josef Grubisic (fiction)
Publisher: Richard Mackie
Formerly The Ormsby Review, The British Columbia Review is an on-line book review and journal service for BC writers and readers. The Advisory Board now consists of Jean Barman, Wade Davis, Robin Fisher, Barry Gough, Hugh Johnston, Kathy Mezei, Patricia Roy, Maria Tippett, and Graeme Wynn. Provincial Government Patron (since September 2018): Creative BC. Honorary Patron: Yosef Wosk. Scholarly Patron: SFU Graduate Liberal Studies. The British Columbia Review was founded in 2016 by Richard Mackie and Alan Twigg.
"Only connect." – E.M. Forster
Please follow and like us: