1909 Regimented and tedious in Montreal
Bookworm
By Robin Yeatman
Toronto: HarperCollins Publishers, 2023
$23.99 / 9780063273009
Reviewed by Candace Fertile
*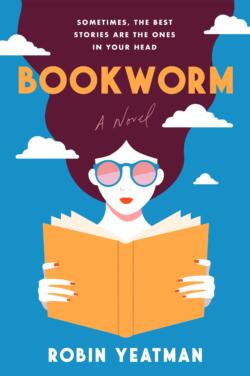 It's hard to understand why Victoria, the bookworm in Robin Yeatman's debut novel, marries Eric. She doesn't seem to have known him well before joining her life to his and is utterly miserable with him. Victoria spends most of her free time reading, going to a coffee shop, and speculating about the patrons in the shop. The stories she spins are vivid and in complete contrast to her own in upper class Montreal.
Eric is a control freak who doesn't see the point of reading. At one point he even tries to convince Victoria that reading is bad for her. He bullies her into stopping reading for two weeks to prove that she can. He wants bland food for dinner every night. He watches an enormous amount of television. He is trying to make partner at his firm and works hard. He's rich, albeit really, really boring.
The problem is that Victoria, apart from her fantasies, is quite boring too. Add in judgmental, and you have a main character who is unsympathetic. She falls into Eric's routine as she has no idea how to construct her own apart from fantasies. And when fantasies spill into real life, the situation gets no better. Victoria appears doomed to be unhappy.
Victoria has only one friend, Holly, whom she has known since high school. They are in their thirties, and Holly uses social media to hook up with guys, always hoping for someone special but also available for a good time. Victoria is critical of Holly's sex life, her clothes, her body, and her interest in rom-coms and light television shows. Why the two women are friends is a mystery, but Holly has her own charm and is invested in living. She makes bad choices about men, but remains hopeful, and she appears envious of Victoria's marriage. She likes Eric and thinks Victoria has it made.
Victoria's parents, a pair of successful lawyers, believe their daughter has it made, especially since she works in a spa and has no apparent ambition, or at least nothing to match theirs. Eric's parents agree that Victoria is lucky. (The marriage was practically arranged by the four parents after the flight of Eric's first wife with her personal trainer.) The all-white apartment of Eric and Victoria provides the setting for regular meals with their parents, dinners marked by flavourless food, just as the lack of colour symbolizes the lacklustre days of the inhabitants. Eric won't even let Victoria collect books, saying they are "dust collectors." So she borrows books from the library, a practice Eric cannot abide (since "Who knows who touched those books"). Their sex life is as tedious and regimented as the rest of their lives.
Longing for romance and love while being mired in a stifling marriage, Victoria develops a fantasy about a man she sees in the coffee shop. It's not just a sex fantasy or infatuation: Victoria succumbs to love at first sight and spends time spinning visions about this man, certain that there is a connection. Most people understand that dreams overwhelm reality and don't try to make the dream the reality. But not Victoria.
Although I couldn't get invested in the characters as much as I would like, Yeatman's facility with description is massive. And Victoria's imagined worlds indicate a creative mind firing on all cylinders. The details are splendid, especially Victoria's fabrications of strangers:
Victoria could see at a glance that he was dreaming of a guy with a long, coiffed beard who worked in the ice-cream store on Monkland, fantasizing about his muscular forearms twisting with every scoop of gelato. Just by looking at him, she determined that he lived in the Plateau, in a trendy brownstone walk-up with his best friend and sister, who, vehemently vegan, was sufficiently distracted from her lack of sex life by her urban knitting club and two small chihuahuas, Felix and FrouFrou.
Over and over, Yeatman delivers such delicious vignettes, and I couldn't stop reading as I wanted to get to the next one. And I'm hoping Yeatman, who now lives in Vancouver, turns her incisive eye and wit to her current city—or any place, really—as such trenchant writing is a pleasure.
*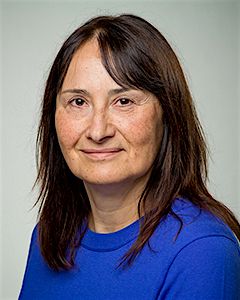 Candace Fertile has a PhD in English literature from the University of Alberta. She teaches English at Camosun College in Victoria, writes book reviews for several Canadian publications, and is on the editorial board of Room Magazine. [Editor's note: Candace Fertile has recently reviewed books by Emi Sasagawa, Patti Flather, Peter Chapman, Janie Chang, Pauline Holdstock, Ava Bellows, Beth Kope, Geoff Inverarity, and Angélique Lalonde for BCR.]
*

The British Columbia Review
Interim Editors, 2023-24: Trevor Marc Hughes (non-fiction), Brett Josef Grubisic (fiction)
Publisher: Richard Mackie
Formerly The Ormsby Review, The British Columbia Review is an on-line book review and journal service for BC writers and readers. The Advisory Board now consists of Jean Barman, Wade Davis, Robin Fisher, Barry Gough, Hugh Johnston, Kathy Mezei, Patricia Roy, Maria Tippett, and Graeme Wynn. Provincial Government Patron (since September 2018): Creative BC. Honorary Patron: Yosef Wosk. Scholarly Patron: SFU Graduate Liberal Studies. The British Columbia Review was founded in 2016 by Richard Mackie and Alan Twigg.
"Only connect." – E.M. Forster
Please follow and like us: