1812 Families in dysfunction
Such a Lovely Afternoon: Stories
by Patti Flather
 Toronto: Inanna, 2022
$22.95  /  9781771338844
Reviewed by Candace Fertile
*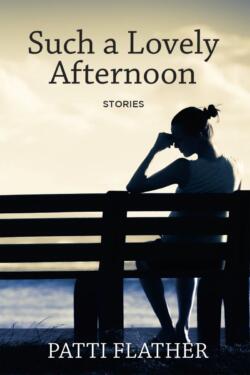 The nine stories of North Vancouver's Patti Flather's debut collection, Such a Lovely Afternoon, are so crammed with concrete details and believable problems that it's impossible not to run the stories as short movies in your head. And these are stories that explore and illuminate the human condition of ordinary people who face common yet important issues.
Flather's gift for positioning her stories in history is demonstrated over and over, often by a simple detail. The temporal settings vary from the not-so-distant past to now and are immediately familiar to anyone alive at the time. For example, in "Stumbling Home," a young reporter up north has to file her story by connecting her "laptop to the payphone." In the first story, "Penis Envy," references to Barbi Benton and Gilligan show a world in which magazines and television dominate popular culture.
That opening story does a brilliant job of revealing the concerns of pre-teens, both boys and girls, in their hormonal chaos. The main character, Tracy, is a lively and thoughtful girl who learns that not all families are comfortable with nudity. She feels it is necessary to draw a penis to educate her friend Katherine who says, "How can I envy about something I never even saw?" In contrast, Tracy wonders why any girl would have penis envy, given the potential for spraying all over the place when peeing standing up.
Tapping into a family's world again in "Scotch Pine," Flather describes the process of selecting a Christmas tree. It appear like a vote for which kind of tree is the mark of a small democracy, but underlying the family dynamic emphasizes an abusive and fiscally irresponsible man who erratically favours his oldest daughter, Lisa. He controls his wife, who resorts to alcohol—never an effective solution. While the father may love his family, he has no awareness about how to treat them:
Mom is into the crying phase now, trying to say something. The muffling tells Lisa that her father's hands are on her mother's mouth again. Tammy stares at the ceiling. Sarah clutches her pony to her chest and watches her big sister like Lisa is the angel on the tree.
When Lisa threatens to call the police, the noise abates. The physical violence does not.
Family is at the heart of the stories, and its conflicts are endless. "Sarah Is Under the Table" opens with Leah trying to learn how to make bannock from her mother-in-law, Margaret, while baby Zach plays on the floor. Margaret's husband has recently died, and it's clear that with her dementia Margaret cannot live alone. But it's also clear that residing with her son and his family isn't working either, especially as the dementia becomes more pronounced. Perhaps complicating the issue is the cultural difference. White people (Leah) are seen as warehousing their problem relatives unlike First Nations people (Margaret). But it's hardly as simple as that. Flather is sensitive to the struggles of her characters:
With a guilty twinge, Leah imagines having to force her own mother, a feisty hotel manager, into an antiseptic cage. Leah wishes she could afford a ticket south to see her this fall. Even phoning is so expensive.
Being frustrated does not make someone a bad person.
In the title story Terri and her two sisters are together in Vancouver for the trial of the man who murdered their mother. Terri thinks of the past—how the sisters used to be happy and how life intervened. Her parents divorced, the daughters scattered, the father remarried, and things changed. But life goes on.
My favourite story, and perhaps the most depressing is "Sinkhole," because it encapsulates much of what's wrong today. Edgar is a care-giver for challenged young men. The job is hard, understaffed, and poorly paid. But the workers are absolutely needed. Edgar is a kind man who struggles to raise two boys. He is divorced, and his ex-wife is working out of town, so the burden falls on him. He is so busy caring for others that he is exhausted. Add in that he suffers from PTSD from a childhood incident that causes flashbacks. And he's an immigrant whose education and experience are not recognized in Canada. He is doing the best he can against huge forces. It's just so so sad.
Flather's stories delve into the struggles of individuals, within a family or longing for a happy one. Her sense of place, including BC, the Yukon, and southeast Asia is convincing, and overall her ability to indicate the humanity in all kinds of characters makes for a gratifying reading experience.
*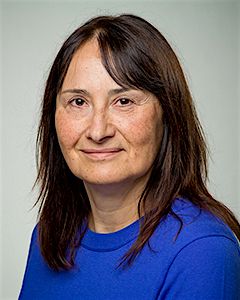 Candace Fertile has a PhD in English literature from the University of Alberta. She teaches English at Camosun College in Victoria, writes book reviews for several Canadian publications, and is on the editorial board of Room Magazine. Editor's note: Candace Fertile has recently reviewed books by Peter Chapman, Janie Chang, Pauline Holdstock, Ava Bellows, Beth Kope, Geoff Inverarity, and Angélique Lalonde for The British Columbia Review.
*

The British Columbia Review
Interim Editors, 2023-24: Trevor Marc Hughes (non-fiction), Brett Josef Grubisic (fiction)
Publisher: Richard Mackie
Formerly The Ormsby Review, The British Columbia Review is an on-line book review and journal service for BC writers and readers. The Advisory Board now consists of Jean Barman, Wade Davis, Robin Fisher, Barry Gough, Hugh Johnston, Kathy Mezei, Patricia Roy, Maria Tippett, and Graeme Wynn. Provincial Government Patron (since September 2018): Creative BC. Honorary Patron: Yosef Wosk. Scholarly Patron: SFU Graduate Liberal Studies. The British Columbia Review was founded in 2016 by Richard Mackie and Alan Twigg.
"Only connect." – E.M. Forster
Please follow and like us: