1747 A lovely sense of place & time
The Porcelain Moon: A Novel of France, the Great War, and Forbidden Love
by Janie Chang
Toronto: HarperCollins Canada (William Morrow), 2023
$24.99  /  9780063072862
Reviewed by Candace Fertile
*
While historical romance is not my preferred genre, I was immediately gripped by Janie Chang's fourth novel, The Porcelain Moon, not so much for the romance but for the history. I had no idea that Chinese workers went to France during the First World War as non-combatants. Chang has done a valuable service by shedding light on a little-known fact of the war, proving yet again that old dictum that history is written by the victors.
The romances, for there are more than one, follow familiar trajectories, from couples immediately attracted to one another (think Jane and Bingley in Pride and Prejudice) but who have to contend with outside forces to a couple who have to overcome their own issues (think Elizabeth and Darcy), all complicated by the war and cultural diversity. Add in racism, sexism, and classism, and you have a story that hurtles from crisis to crisis.
The novel is narrated with two threads that eventually entwine. It opens with Pauline Deng's receipt of a letter from her uncle who is back in China for his father's funeral. Pauline lives in Paris and helps her uncle run an antiques shop. She has no desire to return to China to be married off as her uncle's first wife is organizing. But as the illegitimate daughter, whose parents are dead, she has no choice but to do what she is told. She knows she is lucky she has been taken in and cared for.
Pauline loves the shop, La Pagode, and learns all about Chinese art. She is so much better at the antiques business than her cousin, Theo, who is in line to take over the shop. Theo keeps delaying his own arranged marriage, at first because of youth, then because of a desire to attend the Sorbonne, and then because he joins the British Army's Chinese Labour Corps as a translator against his father's wishes. Pauline decides she needs his help to stay in France, but she has no idea where he is, and he hasn't written to her for over a month. Because Pauline is independent and determined, she sets out to find him — by going to the Western Front.
The second half of the first chapter introduces Camille, a young French woman married to Jean-Paul, an abusive husband and a war profiteer. He's a thoroughly nasty piece of work, and while Chang attempts to show how deprived his childhood was, there's no redeeming Jean-Paul. He loathes the Chinese workers, and it's no surprise that "he'd kill [Camille] if he ever found out she was in love with one." All that is in the first 14 pages, so Chang has a huge amount to work with as she moves the stories of the two women both forward and backward.
As the plot strands develop, Chang also develops a lovely sense of place and time. The French countryside comes alive with descriptions of food, the landscape, the clothing, the weather. The struggles of both soldiers and civilians are evident. The Chinese workers, many of whom are peasants, are badly treated by almost everyone, including the French and English in charge, and they are even mistreated by being viewed as expendable by the Chinese authorities. Chang provides a terrific author's note at the end that explains the history she has created her novel around, and notable, how hard it is to find the history. Only now are some documents being discovered and historians paying attention to the valuable work of the 140,000 Chinese men who did a lot of "the manpower that kept the machinery of war running." And when the war was over, they were often forgotten.
Pauline or Baoling is (her Chinese name) a thoroughly engaging character. While what she tries to do seems crazy, I mean, deciding to go to the Front to find Theo is basically nuts, you can't help but root for her every step of the way.  She's smart, dedicated, hard-working, and thoughtful. And in true Jane Austen fashion again, readers can see the truth of the relationships before some of the characters do, and it's wonderful when love comes out into the open to provide a path forward. Honestly, this novel was hard to put down, and now I think I have to find more of Chang's work as I'm sure I will learn more history that has fallen below the radar.
*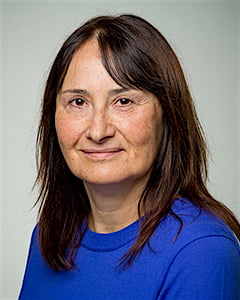 Candace Fertile has a PhD in English literature from the University of Alberta. She teaches English at Camosun College in Victoria, writes book reviews for several Canadian publications, and is on the editorial board of Room Magazine. Editor's note: Candace Fertile has recently reviewed books by Pauline Holdstock, Ava Bellows, Beth Kope, Geoff Inverarity, Angélique Lalonde, and Jane Munro for The British Columbia Review.
*
The British Columbia Review
Editor and Publisher: Richard Mackie
Formerly The Ormsby Review, The British Columbia Review is an on-line book review and journal service for BC writers and readers. The Advisory Board consists of Jean Barman, Wade Davis, Robin Fisher, Barry Gough, Hugh Johnston, Kathy Mezei, Patricia Roy, Maria Tippett, and Graeme Wynn. Provincial Government Patron (since September 2018): Creative BC. Honorary Patron: Yosef Wosk. Scholarly Patron: SFU Graduate Liberal Studies.
"Only connect." – E.M. Forster