1743 Mother Tongue bites its tongue
Mother Tongue Publishing Limited: Trade Books and Limited Editions 1995-2021
Salt Spring Island, 2022
Available here for $10.00 including postage
A special report by Phyllis Parham Reeve
*
Mona Fertig has retired. How can that be? For more than 40 years Mona has been a force of nature in BC's literary community.
First, there was the Literary Storefront in Vancouver's Gastown from 1978-85, then from 1990-94 a little international literary periodical (m)Other Tongues. In 1995, Mona and her husband Peter Haase — by then living on Salt Spring Island — began (m)Other Tongue Press, published limited-edition books, art books, chapbooks and broadsides, employing vintage equipment, laborious and loving hands-on creativity, and endless imagination.
In 2008, Mona and Peter became Mother Tongue Publishing and moved into trade publishing, producing fifty-two trade titles in the years up to 2021. They dared and cared enough to make books which no one else would attempt, notably the Unheralded Arts of BC Series. They encouraged new writers, celebrated old artists, and fanned the creative fires of their contemporaries.
But Mother Tongue Publishing will be publishing no more new books, according to the shocking announcement in their most recent online newsletter. There are consolations, however. Existing books continue to be available from Mother Tongue Publishing and from bookstores via Heritage Group Distribution. And MTP has issued a complete catalogue of all their "Trade Books and Limited Editions," a thing of beauty and an historic keepsake as well as an ordering tool, full of memories and temptations.
Besides a capsule history of MTP through the years and a page of nostalgic photos, each of their books receives individual attention, a photo of the book, a synopsis of its contents, and an author's biography. The trade section is divided into Poetry, Fiction, the Unheralded Artists series, Anthologies, and "Essays, Cultural History and Memoirs." Limited Editions include poetry chapbooks and broadsides. There are sidebars with complete poems and gobbets of prose.
You can find the Complete Catalogue and the limited editions through the MTP website. — Phyllis Reeve
*
Editor's note:
Below is a list, with links, of the Mother Tongue books we've reviewed in the British Columbia Review since we started in 2016: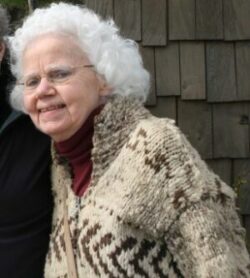 Phyllis Parham Reeve writes about local and personal history in her three solo books and in contributions to journals and multi-author publications. She is a contributing editor of the Dorchester Review and her writing appears occasionally in Amphora, the journal of the Alcuin Society. She co-founded the bookstore at Page's Resort & Marina on Gabriola Island. More details than necessary may be found on her website. Editor's note: Phyllis Reeve has recently reviewed books by Lara Campbell, Michael Dawson, & Catherine Gidney, Donald Lawrence, Josephine Mills, & Emily Dundas Oke, Iain Lawrence, Lisa Anne Smith, Mowafa Said Househ, and Eric Schmaltz & Christopher Doody.
*
The British Columbia Review
Editor and Publisher: Richard Mackie
Formerly The Ormsby Review, The British Columbia Review is an on-line book review and journal service for BC writers and readers. The Advisory Board consists of Jean Barman, Wade Davis, Robin Fisher, Barry Gough, Hugh Johnston, Kathy Mezei, Patricia Roy, Maria Tippett, and Graeme Wynn. Provincial Government Patron (since September 2018): Creative BC. Honorary Patron: Yosef Wosk. Scholarly Patron: SFU Graduate Liberal Studies.
"Only connect." – E.M. Forster
Please follow and like us: