1664 The seaweed book
The Science and Spirit of Seaweed: Discovering Food, Medicine and Purpose in the Kelp Forests of the Pacific Northwest
by Amanda Swinimer
Madeira Park: Harbour Publishing, 2022
$28.95 / 9781550179613
Reviewed by Howard Stewart
*
I feel guilty for having sat so long on Amanda Swinimer's book about seaweed. Sure, our island has suffered a wave of viruses, an early winter, and serial power outages. But these are not valid excuses, and I sincerely apologise to Swinimer and her publisher for the delay. The good news is I'm now well placed to recommend this remarkable book as an ideal Christmas gift for anyone on your list who's interested in the coastal aquatic ecosystems. Or who would like to polish up their pedantry by becoming an expert about the wonderful world of seaweed.
Where to start? The best place might be Swinimer's own "Last Words." Her book, she tells us, aims "to inspire a connection between people and seaweed: to ignite wonder upon seeing a flash of emerald green at the beach, mystery at the sight of a large floating kelp the size of a tree, and magic at the sight of a shimmery, iridescent seaweed. I hope this book … [opens] not only your mind to the wonderful power and beauty of seaweeds, but also your heart" (p. 183). I have to admit that my heart is still on the fence but my mind has unquestionably been expanded by Amanda Swinimer's account of our many fascinating Pacific coast seaweeds; the book is truly a treasure trove of information about these captivating organisms.
Swinimer's long, detailed title doesn't fully capture her book's remarkable breadth. It is a far-reaching source book about seaweeds and our relations with them, as well as the author's own very close personal relations with them and with the rest of the marine environment on Vancouver Island's outside coast. A kind of "everything you wanted to know about seaweed" (but probably didn't know enough to ask), it's full of definitions, descriptions, magnificent photos, and even recipes. First, we're told what one is really talking about when we say "seaweed," also known as microalgae and macroalgae. Swinimer then focuses mostly on multicellular macroalgae, explaining how it functions and how it differs from terrestrial plants. We're introduced to the three main groups of macroalgae: green, red, and brown seaweeds. Then a primer on how to harvest seaweed sustainably, as the author has been doing for twenty years, as food and a health aid, not as a bulk soil amendment.
The core of the book consists of concise discussions of the most important species of green, red, and brown seaweeds on our coast. This section is packed with diverse information: where each species fits in the Linnaean system of classification; what it looks like; its habitat and range; its nutritional properties and values as healing aids; various considerations about harvesting it; its unique character as food; and how it might be used for therapy and rejuvenation in the bathtub.
If this description of The Science and Spirit of Seaweed doesn't capture your imagination, then it's my fault for not conveying its unique charms. Not just a wide-ranging source book, it also offers regular infusions of complementary faits divers — highly personal vignettes about seaweed's marine world and the author's relations with this world. These include, among other things, stories about dolphins, octopus, kelp forests, orcas, kelp crabs, and herons. If I have a criticism of the book, it would be that these fascinating side stories are not better integrated in the book's table of contents, though admittedly this is already crowded. A separate list, similar to a list of table or figures, would have helped the reader navigate these very interesting, albeit sometimes tangential additions to the book.
The seaweed book would be very worth reading even if Swinimer had stopped there, but she didn't. She also offers readers practical information about seaweed as a resource for maintaining and protecting our health and for responding to different types of disease. Then a section on seaweed in the context of our ecologically challenged world: where seaweed fits, how it is challenged, and what we can do about it.
Last but not least, and perhaps the pièce de résistance, at least for coastline people like me: about twenty gourmet recipes for cooking with seaweed. Although I suppose you could also look upon this as an advertising supplement, considering that the author harvests the stuff for a living.
If you or yours have ever wondered about those multi-coloured tangles of seaweed piled on the beach after a storm, or through which you've snorkelled on a bright summer afternoon, then this is the book for you. It will answer all your questions. And again, if you're like me, it will answer a lot more questions that you didn't know enough to ask until you found what will surely be known simply as "the seaweed book."
*
Howard Macdonald Stewart is an historical geographer and semi-retired international consultant whose work has taken him to more than seventy countries since the 1970s. His memoir of a youthful bicycle trip down the Danube with war hero and debonair cyclist Cornelius Burke, Bumbling down the Danube, was published in The British Columbia Review in 2016, and his memoir, The Year of the Bicycle: 1973, followed in 2020. He is also the author of the award-winning Views of the Salish Sea: One Hundred and Fifty Years of Change around the Strait of Georgia (Harbour, 2017), as well as a popular Remembrance Day reflection, Why the red poppies matter. He has lived on Denman Island, off and on, for more than thirty years. He is now writing an insider's view of his four decades on the road that followed his perambulations of 1973, notionally titled Around the World on Someone Else's Dime: Confessions of an International Worker. Editor's note: Howard Stewart has recently reviewed books by Jim Kerr, John Boyko, Andrew Scott, Catherine Nolin & Grahame Russell, Howard White, and Wade Davis for The British Columbia Review.
*
The British Columbia Review
Publisher and Editor: Richard Mackie
Formerly The Ormsby Review, The British Columbia Review is an on-line book review and journal service for BC writers and readers. The Advisory Board consists of Jean Barman, Wade Davis, Robin Fisher, Barry Gough, Hugh Johnston, Kathy Mezei, Patricia Roy, Maria Tippett, and Graeme Wynn. Provincial Government Patron (since September 2018): Creative BC. Honorary Patron: Yosef Wosk. Scholarly Patron: SFU Graduate Liberal Studies.
"Only connect." – E.M. Forster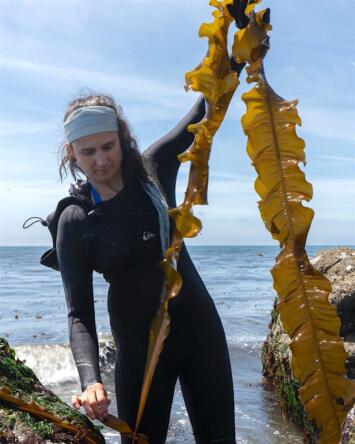 Please follow and like us: