1640 An Okanagan classic
The Okanagan Wine Tour Guide Updated & Expanded
by John Schreiner and Luke Whittall
Victoria: TouchWood Editions, 2020 (6th edition)
$25.00 / 9781771513241
Reviewed by Isabel Nanton
*
When we last visited Blue Mountain Vineyard and Cellars on a hot June day in 2021, the owners were protecting from Covid their 17 seasonal workers from Mexico, so we met Christie in her red hybrid car at the gate, where she delivered to us some of their signature wines: a humbling reminder of the importance of labour in producing wines Okanagan Valley wines. While respected wine judge John Schreiner's final book, after telling BC wine stories for fifty years, filled this reader in even further on the wide scope of the wine business: avid oenophiles both he and co-author Luke Whittall, himself author of Valleys of Wine: A Taste of British Columbia's Wine History — (reviewed by Bill Engleson) — prefacing their book with a short guide with maps to each of the 17 interior wine regions. While reading this guide, I found myself relaxing in capable experienced hands.
The authors appreciate wine people whom they consider colourful and creative, enriching the wine tour experience by including vivid thumbnail sketches of the owners of 236 Okanagan wineries. It is a rich tapestry, arranged from the south Similkameen to the north, where straight away we learn that the wind in the Similkameen Valley "cleanses vines of pests and diseases and [so] facilitates organic viticulture," which thrives in this region.
The book's tone is clear and other side trips recommended such as a visit to the Dominion Radio Astrophysical Observatory at White Lake, Kaleden. The authors also point out which wineries operate restaurants, reminding us of our most recent Father's Day tour of this region in June 2022, where we can vouch for delicious Indian food at Kismet Winery. Unless laid out well, guidebooks can be a bit verbose but this one does not fall into that trap. The layout is crisp, telephone numbers are given for each winery for when you find yourself out of wifi range, and I regularly consulted Schreiner's "my picks" of wines. Other details appealed — how the size of vineyards is given both in metric (hectares) and imperial (acres). And should you be driving an electric vehicle you might want to know that the EV charging stations at Burrowing Owl are available to visitors free of charge.
Meanwhile, thumbnail bio sketches of the vintners bring them to life. "Zen is my approach to winemaking," says Dave Robertson at Baccata Ridge winery at Enderby. As the authors claim, vintners are indeed intriguing, creative people – Douglas Barzelay of Foxtrot Vineyards at Naramata was an expert witness at the trial of Burgundy counterfeiter Rudy Kurniawan. Frequency Winery in Kelowna doubles as a recording studio and "infuses wine with sound." Winery owner Markus Frind of Frind Estate Winery in West Kelowna created the dating site Plenty of Fish on his home computer, selling it in 2015 for US $575 million, and now owns the 300-acre Okanagan property of the Bennett family, well known to BC politics, on a hillside northeast of Kelowna and sculpted the slopes so that 80 per cent of it could be planted. Gill Sant (who does not drink) of Gold Hill Winery at Oliver arrived from India with the proverbial six dollars in his pocket. Wanting a prestige business in Canada, successful Chinese mine owner Richter Bai has invested $100 million in Phantom Creek Estates, also at Oliver. Still relishing working in the outdoors, we learn that many folk once employed in the oilfields have taken up viticulture as a second career.
In this rich-in-history guide, Schreiner and Whittall point out that it was Fr. Charles Pandosy of the Oblate Mission, needing sacramental wine, who planted the first Okanagan vineyard in 1859. Since then, many New Zealand and Australian winemakers have put their stamp on BC wines.The accolades — kickstarted by Mission Hill winning best Chardonnay in the world at a 1994 London wine competition — continue to stream in.
Still challenges abound, some unique to BC — at Scorched Earth winery in 2017 a female bear and her two cubs ate an estimated five tons of grapes, precluding those vines from producing wine. People also wonder about the massive Okanagan change from apple orchards to grape vineyards – which we learn happened when the price for the former fell below packing house charges. At the end of the day, grape growing is all about the dirt, with many, many varieties of vines planted in the Okanagan's various ecosystems, producing a gamut of wines.
I also follow Jancis Robinson, Financial Times wine writer and global connoisseur, who stated recently that wine in aluminum cans is most palatable, especially since the price of glass for bottles has soared. It is an industry that is ever changing. All that said, Schreiner and Whittall's The Okanagan Wine Tour Guide lends itself possibly to picking up a bottle of the reader's favourite BC wine or trying something different, like the sparkling mead Joy from Meadow Vista Honey Wines of Kelowna, to savour on a long summer's evening watching a BC sunset.
*
Kenyan-born author and Cambridge Press Fellow Isabel Nanton is author of the Sierra Club Guide to BC, Adventuring in British Columbia (Sierra Club Books, 1996, with Mary Simpson). She specializes in writing about East Africa and Western Canada. She has reviewed books for the The Globe and Mail, The Vancouver Sun, and Old Africa magazine in East Africa. Editor's note: Isabel Nanton has also reviewed books by Joe Martin & Alan Hoover, Diana Lary, and Kogila Moodley for The British Columbia Review.
*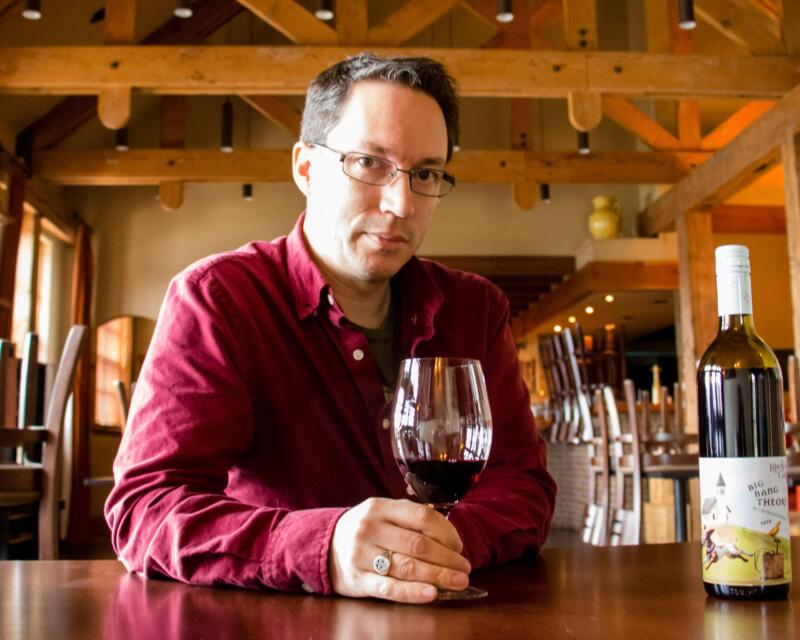 *
The British Columbia Review
Publisher and Editor: Richard Mackie
Formerly The Ormsby Review, The British Columbia Review is an on-line book review and journal service for BC writers and readers. The Advisory Board consists of Jean Barman, Wade Davis, Robin Fisher, Barry Gough, Hugh Johnston, Kathy Mezei, Patricia Roy, Maria Tippett, and Graeme Wynn. Provincial Government Patron (since September 2018): Creative BC. Honorary Patron: Yosef Wosk. Scholarly Patron: SFU Graduate Liberal Studies.
"Only connect." – E.M. Forster
Please follow and like us: