1550 Epic quest, new narrative
An Accidental Odyssey
by kc dyer
Toronto: Penguin Random House Canada (Berkley), 2021
$22.00 / 9780593102060
Reviewed by Zoe McKenna
*
Though Homer's Odyssey is a staple of the literary canon and serves as a foundation for countless interpretations and revisions, kc dyer's An Accidental Odyssey rejects all the predictability of this territory. Instead, An Accidental Odyssey is a genre-defying romp with no trace of the formulaic approach readers might anticipate.
kc dyer was born in Calgary, but now resides in British Columbia. dyer's extensive travels inform her work, and so too are reflections of British Columbia's breathtaking coastline found in the descriptions of dyer's European landscapes. An Accidental Odyssey is the second novel in her globe-trotting ExLibris Adventure series and joins a wide collection of dyer's other fiction work, including six titles for young adults.
In the first pages of An Accidental Odyssey, it becomes clear that the protagonist, Gianna (Gia) Kostas, is about to make a terrible marital decision. As Gia clears out her desk on the last day of her contract as a food writer, it's already clear that while her fiancé, Anthony, might be one of New York City's richest and most sought-after men, Gia is irritated by his overbearing wedding planning and how it has isolated her from her friends and colleagues. As Gia gathers her things and leaves to meet Anthony, she receives a call that her father has had a stroke. While Gia and her father aren't particularly close, this news shakes her. The next day, Gia's father checks himself out of hospital against doctor's orders to retrace the journey of the eponymous Odyssey, and Gia is only too happy to drop everything in New York and follow her father to Greece.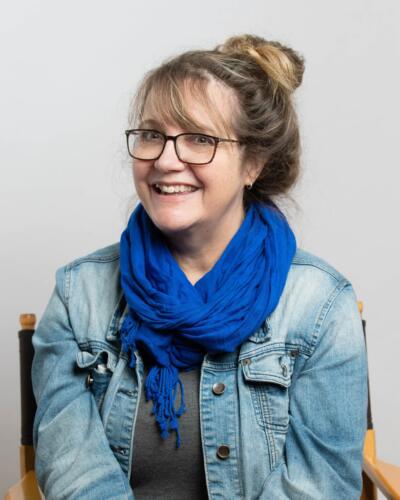 As Gia begins her journey across Europe, dyer's writing comes to life. It's clear from the detail and enthusiasm with which dyer describes each location that her own world travels informed each leg of the journey. Even for those who haven't travelled through this region, the beauty of the Mediterranean Sea and the vivacity of the local culture is unmistakable. Gia, enthralled with the local cuisines she encounters on her travels, soon begins documenting her meals as part of a travel and food series for her old boss. As well as catapulting her career, the caring and detailed descriptions of dishes and snacks that Gia encounters helps to bring depth to the novel's locales. In comparison to the typical adventure novel, the pace of An Accidental Odyssey is decidedly slow. Rather than rushing from one tense situation to another, dyer takes us on an almost meandering tour through key locations, reminiscent of a walking tour. Many pages are spent on diversions that have little to no connection to the core plot, and this too recalls the window-shopping and wandering tourists might enjoy outside of their holiday itinerary. While this may not be the norm for the epic or adventure genre, the tranquility of each chapter lets readers really steep themselves in the culture and scenery of Greece and Italy, emphasizing the rest and relaxation of an armchair adventure.
As the novel progresses, so too does Gia. In the first chapters of the novel, the way Gia rationalizes to herself, speaks to others, and makes decisions paints her as naive at best. This is especially true in the conversations she has with Anthony, who is portrayed through stereotypes that paint him clearly — to everyone but Gia — as self-obsessed and malicious. As Gia wrestles with her complicated feelings towards Anthony, a romantic subplot with one of her father's coworkers emerges. In another iteration of upended genre expectations, this romantic plot isn't comedic or light-hearted, or even all that integral to the story. Rather, it is another situation that forces Gia to reckon with herself and how she treats the people around her as she completes this journey.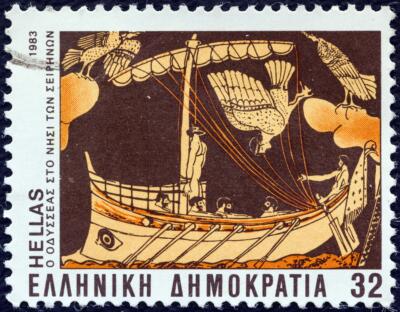 Connecting the dots between Gia's travels and the locations and plot elements of Homer's Odyssey is half the fun of the story, albeit a challenging task. Throughout the novel, dyer makes persistent reference to the COVID-19 pandemic. Gia reflects fondly on the "Before Times" while offering disdain towards any lingering relics of the pandemic, including plexiglass and masks. It is difficult to write a novel amid a world-altering pandemic without finding traces of it in the creative process. Yet, there is a dissonance that comes from having a novel that is so pointedly reflective, with characters looking back in history to classical texts for inspiration, alongside frequent references that firmly plant the text in 2020-2022. The effect is jarring and makes it difficult to keep focus on the parallels between Homer's Odyssey and dyer's novel, as each time readers are pulled into the classical history of a location, a hyper-modern reference jolts them right back to contemporary times.
An Accidental Odyssey could be positioned as an epic adventure, a romance, or a piece of classical allusion, a coming-of-age story, travel fiction, culinary fiction, and more. In every case, dyer writes against the grain of genre expectations to create a novel that is, at every turn, completely unpredictable. Though it may be difficult to accurately shelve this book in a local bookstore, those in search of a romp through Europe punctuated with tantalizing culinary descriptions will nonetheless be pleased.
*
Zoe McKenna recently completed her Master of Arts from the University of Victoria and also holds a Bachelor of Arts from Vancouver Island University. Her thesis, as well as a great deal of her other reading and writing, focuses on horror writing in Canada, especially that by BIPOC authors. Her previous work has appeared in VIU's Portal Magazine and the Quill & Quire. When not reading, writing, or reviewing, Zoe can be found hiking a local mountain or in front of a movie with her two cats, Florence and Delilah. She is always covered in cat hair and wears almost exclusively dark clothing to prove it. Find her on Twitter. Editor's note: Zoe McKenna has recently reviewed books by Robyn Harding, Lindsay Cameron, Danial Neil, Allie McFarfand, Chevy Stevens, and Carmella Gray-Cosgrove for The British Columbia Review.
*
The British Columbia Review
Publisher and Editor: Richard Mackie
Formerly The Ormsby Review, The British Columbia Review is an on-line journal service for BC writers and readers. The Advisory Board consists of Jean Barman, Wade Davis, Robin Fisher, Cole Harris, Hugh Johnston, Kathy Mezei, Patricia Roy, Maria Tippett, and Graeme Wynn. Provincial Government Patron (since September 2018): Creative BC. Honorary Patron: Yosef Wosk. Scholarly Patron: SFU Graduate Liberal Studies.
"Only connect." – E.M. Forster
Please follow and like us: