1563 The surfer next door
How to Love Your Neighbor
by Sophie Sullivan
New York: Macmillan (St. Martin's Griffin Press), 2022, distributed by Raincoast Books
$22.99  /  9781250624185
Reviewed by Zoe McKenna
*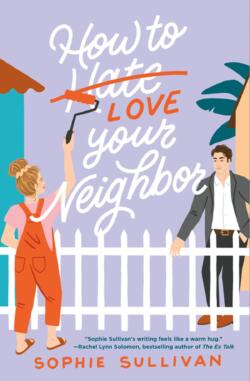 In How to Love Your Neighbour, Sophie Sullivan uses classic genre tropes to create a unique and heartwarming story about home renovation and falling in love.
How to Love Your Neighbour is Sullivan's second romance novel, with a third due early in 2023. Sullivan also writes romance and mystery novels under her real name Jody Holford, having published dozens of titles to date. When not contributing towards her impressive publishing history, Sullivan works as a teacher in British Columbia's lower mainland.
When Grace inherits her grandparents' fixer-upper, she's ready for "a home she could truly call her own." As an interior design student, Grace is ready to take the small space she's inherited and use her skills to make a bright, friendly, and welcoming home — the complete opposite to that she had growing up. To make ends meet, Grace works any and every odd job that crosses her path, giving her a wide repertoire of skills when it comes to home renovation. While Grace is willing to get her hands dirty to create her dream home, she isn't prepared for her neighbour to be the attractive surfer she embarrassed herself in front of while dog-walking for some extra cash. Noah, the boy-next-door and real estate developer, isn't shy about letting Grace know that while he's renovating his own property, he wants to buy and remodel her home, too.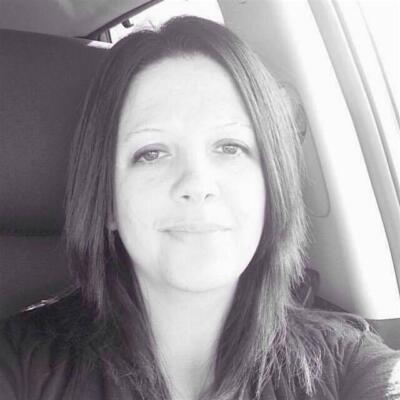 Noah's relentless attempts to strike a deal to purchase the house quickly wear thin for Grace. While Noah comes from an affluent family with a history of successful businesses, Grace's childhood was spent in a trailer park, raised by a single parent who had little time or affection for her daughter. Despite her past, Grace is sunshine incarnate with a can-do attitude that knows no bounds, while Noah is surly and dismissive of those around him. Noah is certain that he will wear Grace down and buy her property as a step toward recreating the entrepreneurial success of his brothers and father. Grace isn't impressed by Noah's money or charm, and the two are soon bickering over the property line.
In almost any other genre, heavy reliance on cliches would be considered unoriginal, but tropes serve as pillars of the romance genre. The premise and title of the novel indicates the "Enemies-to-Lovers" romance trope, wherein a pair begin as rivals but eventually grow to care for each other. Sullivan elevates her use of this trope by integrating unexpected and original themes and twists. The arguments that punctuate the beginning of Noah and Grace's relationship are rooted in the huge disparity between their economic backgrounds and childhood experiences. As the couple navigate these disputes, Sullivan weaves in themes of class and trauma that prevent the story from feeling simplistic.
Though the couple's disagreements are rooted in the differences between them, Sullivan calls upon the old "opposites attract" adage to draw the pair together. The drawn-out process of determining anger from passion that is common to the "Enemies-to-Lovers" trope is substituted by an embrace of the couple's common ground. Noah and Grace soon become close, and Sullivan revels in the sweetness of the life they begin to build together. The author's work in the cozy mystery genre shines through, as the novel feels intimate and homey. Sullivan's broad cast of supporting characters participate in a dialogue and banter that is natural and inviting, evocative of casual conversation at a friend's dinner party or pleasant small talk with an old acquaintance in the grocery store line. This warmth is enhanced by the home renovation subplot, reminiscent of lazy afternoons curled up on the couch in front of daytime TV. This is best recognized during the house swap, a nod to the old TLC show Trading Spaces, where both Noah and Grace collect a crowd of friends to help renovate the other's home. In this scene, it's possible to forget that the premise of the book is the development of a rocky relationship between two strangers.
While carefully nurturing this sense of familiarity, Sullivan is careful not to forget the distinct personalities of the two protagonists. As plot elements conclude in the final chapters of the novel, there are many opportunities to abandon Grace and Noah's personality quirks so as to enable and expedite a clean resolution. Instead, the couple bumble towards the end of the novel with mistakes and miscommunication aplenty. Grace is still awkward and emotional while Noah acts first and asks questions later. This approach makes the final chapters a little more turbulent, reminding readers that things don't have to be perfect in order to achieve a happy ending.
*
Zoe McKenna recently completed her Master of Arts from the University of Victoria and also holds a Bachelor of Arts from Vancouver Island University. Her thesis, as well as a great deal of her other reading and writing, focuses on horror writing in Canada, especially that by BIPOC authors. Her previous work has appeared in VIU's Portal Magazine and the Quill & Quire. When not reading, writing, or reviewing, Zoe can be found hiking a local mountain or in front of a movie with her two cats, Florence and Delilah. She is always covered in cat hair and wears almost exclusively dark clothing to prove it. Find her on Twitter. Editor's note: Zoe McKenna has recently reviewed books by kc dyer, Robyn Harding, Lindsay Cameron, Danial Neil, Allie McFarfand, and Chevy Stevens for The British Columbia Review.
*
The British Columbia Review
Publisher and Editor: Richard Mackie
Formerly The Ormsby Review, The British Columbia Review is an on-line journal service for BC writers and readers. The Advisory Board consists of Jean Barman, Wade Davis, Robin Fisher, Cole Harris, Hugh Johnston, Kathy Mezei, Patricia Roy, Maria Tippett, and Graeme Wynn. Provincial Government Patron (since September 2018): Creative BC. Honorary Patron: Yosef Wosk. Scholarly Patron: SFU Graduate Liberal Studies.
"Only connect." – E.M. Forster
Please follow and like us: