1456 Butterflies and affirmation
The Box in the Closet: A Memoir
by Jayne Doxtater
West Vancouver: ‎The Self-Publishing Agency, 2021
$23.95 / 9781777642013
Reviewed by Margot Fedoruk
*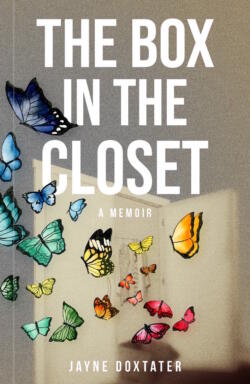 The Box in the Closet: A Story of Hope
Is love enough to keep two people together when your partner's needs surpass your own? This is one of the questions Jayne Doxtater explores in her Page Turner Awards finalist, The Box in the Closet: A Memoir. In this true story, Doxtater documents her shame, frustration, and eventual acceptance of her husband's push for major transformation after seven years of marriage. This intimate look at a marriage under duress contains elements of the universal theme: can love conquer all?
To the outside world, Jayne and Rick Doxtater were a normal, loving, married couple. Doxtater and her husband lived together on an acreage near the small resort town of Rossland, BC. Jayne had her own successful aesthetician business and her husband, Rick, worked for the ski resort. After Doxtator discovers an unassuming box in the bottom of their closet, filled with silky lingerie and other mysterious items, her life takes an unexpected turn. At first, the author imagines her husband is cheating. "The box seemed bottomless. It was never-ending, full of things I didn't want to discover."
Doxtater is surprised to discover that Rick is not having an affair. The clothing is his — and he wants to dress up as a woman. At first it seems as though Rick is only experimenting, but as the story unfolds, his requests become harder for the author to accept. "We appeared to have an enviable love, the stuff of fairy tales. Only I knew that ours was a love fraught with denial and shame." Doxtater is worried about the scrutiny of the members of their small community. It soon becomes clear that Doxtater can't stop her husband's desire for change.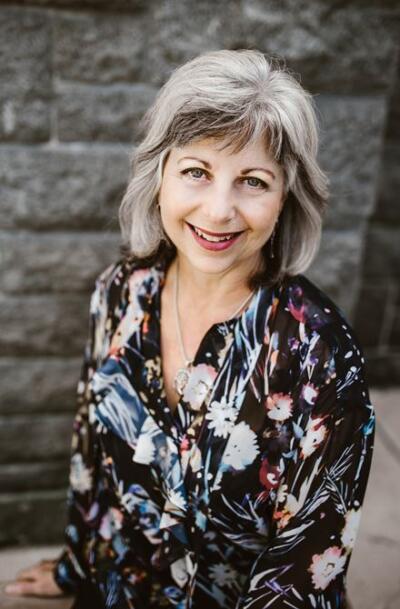 Although this story is primarily about Doxtater's experience, we learn about Rick's suffering when he expresses his frustrations when his wife doesn't want him to go out in public dressed as a woman. Rick bursts out, "I want to be who I am, and I can't!"
After many struggles, Rick's journey eventually leads him to gender reassignment surgery, which truly tests the bonds of their marriage. Besides frustration and shame, other unexpected emotions arose in the author; she felt challenged about her own sexuality, and later, experienced a profound sense of loss. She describes her pain. "Is this what a heart attack feels like? Or is my heart breaking?"
Butterflies have long been a symbol of spiritual rebirth, transformation, and hope, which is why Doxtater chose to have an assortment of colourful butterflies as part of the design for the cover (a suggestion from her daughter). The author explains that the butterflies not only represent her husband's metamorphosis, but how their whole family was transformed in their healing. Doxtater's two children (from her first marriage) also had to learn to accept their stepfather's change from Rick to Ricci.
Later, Doxtater (surprisingly) agrees to travel to Montreal to provide emotional support for Rick (Ricci) before his surgery, even after their marriage has ended. At the time, Montreal was the only place in Canada where sex reassignment surgery (now called gender affirmation surgery) was performed. Right before Rick's surgery, Doxtater has an epiphany:
Standing there with her mom and sister, I suddenly felt that I was saying goodbye to Rick for the last time. My heart sank and I felt a weight, the heaviness of loss in my chest. It was a familiar weight, one that I used to feel constantly when Ricci and I were still living together.
This story, although filled with many deep emotions, has some lighter tones, offering glimpses into the boudoir and includes some fun weekend getaways with the couple before Rick's change, involving sexy silk stockings and garter belts. After the surgery, when Ricci feels comfortable enough to show off his new vagina to Jayne, she explains, "I gave her a bit of a hard time, joking that it was like a young girl's. I even felt a tad jealous of her brand new "part."
Like many other memoirists, the process of telling her story changed the author: "Writing this was cathartic. I was able to put any lingering anger I still unknowingly harboured towards Ricci to rest." Doxtater urges people to learn how to be more empathetic to those who are different, including members of the LGBTQIA2S+ community.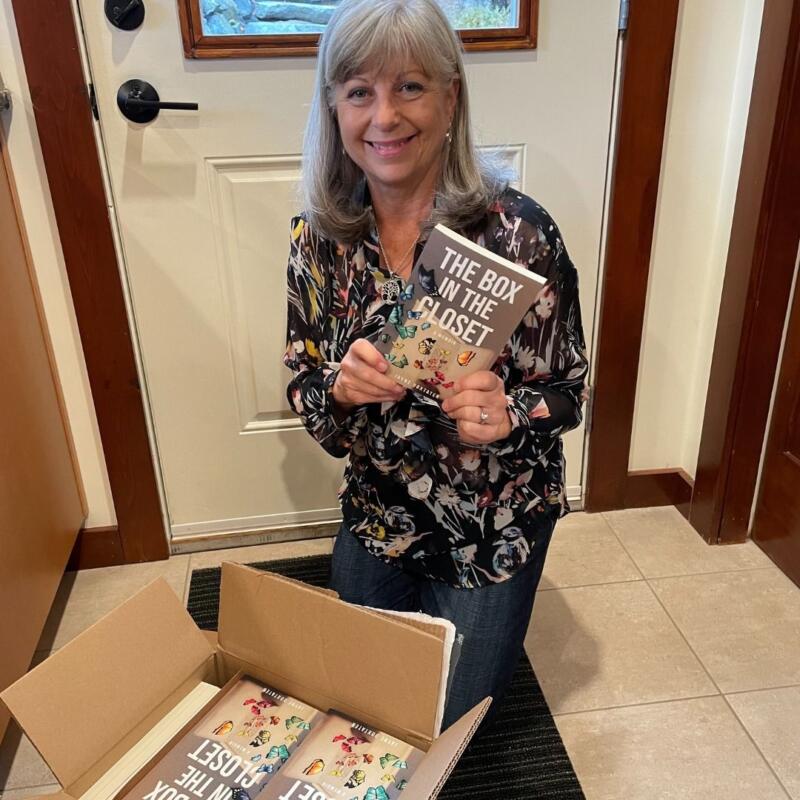 Reading other people's unique life experiences can give us new perspectives. If you are looking for more stories of transition try Meredith Talusan's Fairest, a 2021 Lamda Literary award finalist for Transgender Nonfiction or Crossing: A Transgender Memoir by Deirdre Nansen McCloskey, who tells her tale of gender transformation in the 1990s. Alison Wearing's Confessions of a Fairy's Daughter: Growing Up with a Gay Dad (Knopf 2013) describes the struggles of accepting change in a family member from a daughter's point of view.
Rick (now Ricci) does get a chance to express herself in a personal note in the end of The Box in the Closet:
The journey has been painful and joyful. Violent and compassionate. And full of grief and elation. It has challenged people to their very core. Some have not seen the light. Most have. I am loved by my friends, and, most importantly, by my family.
The joy of reading memoir is that it can transport us into the inner world of others, expand our world view and, if done well, create a sense of empathy. The Box in the Closet: A Memoir does just that and more. Through therapy, laughter, too much wine, bouts of loneliness and tears, Jayne Doxtator manages to come to a place of acceptance and understanding, while bringing her readers along with her. I will leave the final words to her:
This is a love story. It's a story about healing and becoming whole. My wish is that it gives others — whatever their circumstances — hope.
*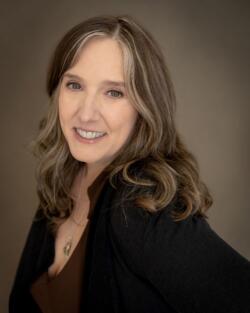 Margot Fedoruk's first book, Cooking Tips for Desperate Fishwives: An Island Memoir, will be published by Heritage House in October 2022. She has a Bachelor of Arts degree from the University of Winnipeg and a writing degree from Vancouver Island University, where she was awarded the Barry Broadfoot Award for creative nonfiction and journalism and the Meadowlarks Award for fiction. She has studied with Susan Juby, Kathy Page, Sonnet L'Abbe, Frank Moher, Robert Hilles, Robert Wiersema, and editor Joy Gugeler. Margot lives and works on Gabriola Island. Please visit her website. Editor's note: Margot Fedoruk has also reviewed books by Bill Schermbrucker, Dawn Postnikoff & Joanne Sasvari, Susan Lundy, Myriam Steinberg, Mandy Moore & Leanne Prain, sb. smith, Kim Clark, and Sari  Cooper for The British Columbia Review, and she has interviewed Shelagh Rogers.
*
The British Columbia Review
Publisher and Editor: Richard Mackie
Formerly The Ormsby Review, The British Columbia Review is an on-line journal service for BC writers and readers. The Advisory Board consists of Jean Barman, Wade Davis, Robin Fisher, Cole Harris, Hugh Johnston, Kathy Mezei, Patricia Roy, Maria Tippett, and Graeme Wynn. Provincial Government Patron (since September 2018): Creative BC. Honorary Patron: Yosef Wosk. Scholarly Patron: SFU Graduate Liberal Studies.
"Only connect." – E.M. Forster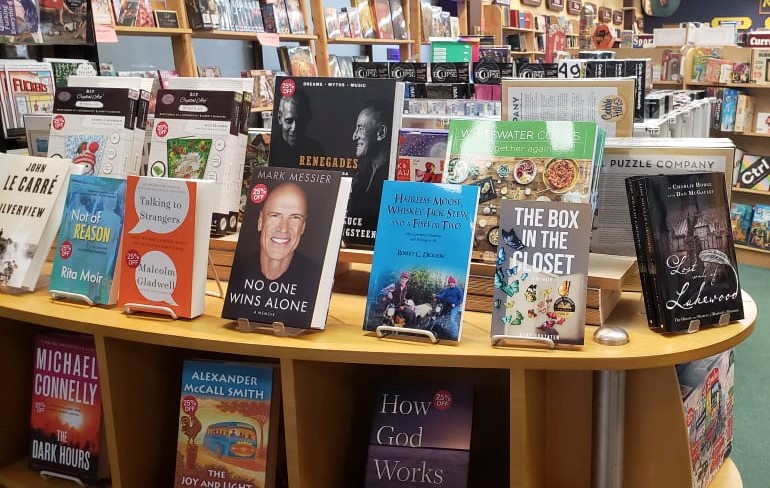 Please follow and like us: