1450 A true believer
Paradise Road: A Memoir
by Marilyn Kriete
Atlanta, GA: Lucid House Publishing, 2021
$22.95  /  9781950495115
Reviewed by Ron Verzuh
*
A True Believer: A young woman's troubled bicycle odyssey ends with a religious tract
Remember your reaction when there was a knock at your door and you answered it only to find two nicely dressed people offering you something very special: a chance to meet God? That was the reaction I had after reading Paradise Road.
The author is a religious convert and the "memoir" is her early life story to age 24 when she essentially finds Jesus or his Christian adherents find her. The problem is that like many such stories, the reader doesn't know that a religious conversion is in progress until the final few chapters.
A news reporter friend turned novelist once told me that the secret to good storytelling was to "get naked" in literary terms. In Paradise Road, the author does get naked as she exposes us to her troubled love-child youth and later love-captivated young adulthood.
But I felt duped by what seemed at first to be her honest and sometimes emotionally moving retelling of her past experiences as a young girl who hates her mother, leaves home to live with a girlfriend, and finds herself in the hippie LSD world of the late 1960s.
Having not had a religious upbringing, I didn't realize that the author's reminiscence of the men she met, lived with and eventually left were a lead-up to her discovery of Christianity. When she eventually meets Jack, she worships him through her late teens and early 20s.
She determines that he is "The One." He is perfect in every way, she tells readers. But he dies of cancer, leaving her lost and in search of ways to deal with her grief. Eventually, she realizes that he is really a stand-in for the real "One."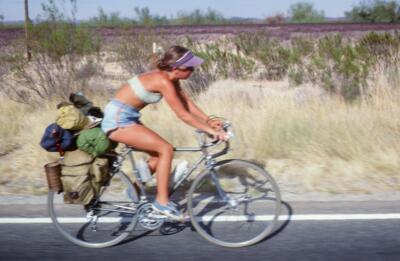 I had known about the fervour of religious belief through the "born again" Christian movement of the 1970s. I also knew about the strict social confines of the Seventh Day Adventist church through the experiences of a close relative. I grew up with kids who went forth in search of the meaning of life and came back carrying bibles. And there were those knocks on the door I mentioned. Before I politely shut it, I heard fading attempts to persuade me to give up sin and enter into the Kingdom of God.
So none of that part of Paradise Road was new to me, except that for the first 200 pages, the reader does not know that this is where they are headed. It is this hidden purpose that bothers me. It is sneaky proselytizing. But to her credit, the author does a good job of holding back her secret as she weaves her experiences together in often touching scenes of hope and deep friendship followed by heartbreak, loss and betrayal.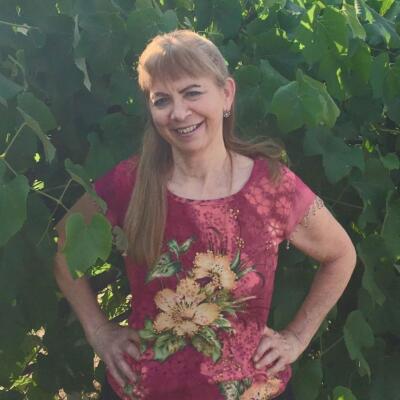 Much of the book's action is connected to Kriete's passion for cycling. The book takes us through long rigorous tours of Idaho, Montana, Alberta (where she's from) and through the US Pacific Northwest. As she cycles through California, Colorado and Arizona, she learns the rules of the road and realizes the beauty of nature and the peace and solitude of the journey.
These are the most interesting parts of the story for me. We are on the road with her, watching her eat vegetarian, build up her strength and ride circles around other cyclists. Her adventure map is her way of burying her grief and perhaps her guilt. We sympathize while shaking our heads at her wrong turns and her bad decisions. She's searching and we are along for the ride.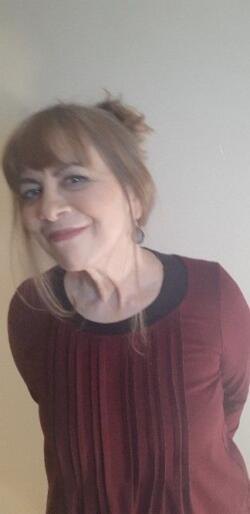 I have no problem with someone wanting to recount a voyage of discovery, but this is a memoir doubling as a testament to a religious conversion and salvation in Jesus Christ. With that I have a problem. I felt used, tricked, cheated, even ambushed by a bible-toting evangelical.
Nor do I have a problem with someone wanting to share the revelation of exploring a new set of beliefs that seem to explain everything. Most of us have gone on that voyage. It's part of growing up. We are meant to question.
But when the sharing becomes an invitation to some sort of rapture, I get off the bus. For me, that departs from memoir and enters the realm of captive or 'saved' narrative. It needs to be identified upfront as such.
Books about growing up are plentiful these days: coming of age stories, youthful adventures to exotic places, relationships gone wrong, political baptisms. Books recount childhood angst, teenage rebellion, psychedelic "trips, and tales of lost runaways to Never Never Land."
There are also plenty of titles that blame others for the bad things that happen on life's journey. Paradise Road joins that lot with a big nod to the "Answer." Oh, that the many challenges of life were so simple to resolve.
*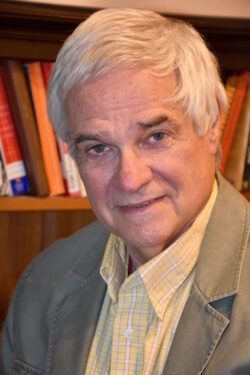 Ron Verzuh is a writer, historian, and documentary filmmaker. His latest book, Smelter Wars: A Rebellious Red Trade Union Fights for its Life in Wartime Western Canada (University of Toronto Press, 2022), is reviewed by Bryan D. Palmer, and an earlier book, Codename Project 9: How a Small British Columbia City Helped Create the Atomic Bomb (2018), is reviewed by Mike Sasges. Editor's note: Ron Verzuh's work has appeared in The British Columbia Review since it was founded in 2016. He has contributed an essay on trade unionist Harvey Murphy and has recently reviewed books by Michael Neitzel, Peter J. Smith, Chad Reimer, Robin Winks, Tom Wishart, Janice Baker, & Lynn Campbell, and Gregory Betts. He lives in Victoria.
*
The British Columbia Review
Publisher and Editor: Richard Mackie
Formerly The Ormsby Review, The British Columbia Review is an on-line journal service for BC writers and readers. The Advisory Board consists of Jean Barman, Wade Davis, Robin Fisher, Cole Harris, Hugh Johnston, Kathy Mezei, Patricia Roy, Maria Tippett, and Graeme Wynn. Provincial Government Patron (since September 2018): Creative BC. Honorary Patron: Yosef Wosk. Scholarly Patron: SFU Graduate Liberal Studies.
"Only connect." – E.M. Forster
Please follow and like us: