1369 Home & work on Kootenay Lake
Boswell Beginnings and Beyond
by Tom Wishart, Janice Baker, and Lynn Campbell (editors)
Boswell: Boswell Historical Society, 2021 (new edition; first published by the Boswell Ladies' Club, 1986)
$35.00 / 9781771369947
Available at local bookstores or from Lynn Campbell: lynncampbell1508@gmail.com
Reviewed by Ron Verzuh
*
Surviving the Ravages of Time: A remote BC town dodges the grim reaper where many others have succumbed
I've been reading about ghost towns lately and BC has a lot of them, especially in the Kootenay-Boundary region where I grew up. Some, like Renata, were drowned by hydro projects. Some, like the once-booming city of Phoenix near Greenwood, died when the ore ran out. Others burned down, were flooded out or both, like Sandon. And then there is Boswell.
So far, the little village on the east side of Kootenay Lake about 35 km east of Nelson has defied the grim reaper and judging from the stories in this new edition of Boswell Beginnings, it intends to keep doing so.
First called McGregor after a Trail man who preempted the land in 1900, Boswell was later named after the surveyor Elias John Boswell, not James Boswell, the biographer of Dr. Samuel Johnson, the famous London man of letters. As the story goes, Governor General Earl Grey — yes, the one who donated the football cup — hired Boswell to survey property he had bought in 1906.
Fishing, mining and fruit farming first sustained the small community. Later tourism brought game fishers and hunters to the lodges in the area. Visitors would also stop at the Glass House, a unique building made with 600,000 square-shaped bottles.
The population is thought to be about 275 souls, but it's not clear how many live permanently in Boswell given that tourists, weekenders and summer residents boost the seasonal population.
When centennial project coordinator Jackie Moore was asked by a local journalist what Boswell had to celebrate, she spoke for the town. "We have the memories, the stories, the evidence and the legacy left us by the early pioneers," she replied. "We've had 100 years of amazing people doing incredible things in a fabulous place."
In the new edition, one writer asked why people still choose to live in Boswell. Her response: "We do so because we are surrounded by natural beauty, enjoy easy access to one of the most astounding lakes and mountainous landscapes in North America, and share our world with an abundance of wildlife."
The original book appeared in 1986 as a project of the Boswell Ladies' Club, but that account stopped at 1950. It provided the foundation for the current edition with many more family memories and accompanying photographs. Here are stories of the Boswell Post Office, the Memorial Hall, the arrival of the old Moyie sternwheeler and … well, the stories never stop.
Everyone who ever set foot in Boswell has a story to tell and Boswell Beginnings gives them a place to tell it. These are personal accounts of life in this pristine part of British Columbia accessible for a time only by boat and mule.
Readers will find accounts of the war years, celebrations of local arts and crafts ("Nifty Needlers" and woodworker Bill Zyha), the mother's, bowling and book clubs, an ill-fated tearoom, and an endless supply of stories about the creative community. Featured are writers (Paul Anderson's novel Hunger's Bride; Luanne Armstrong's The Colour of Water), musicians (H.C. Trenaman's composition "Land of the Kootenays"), artists (ceramics by Heath Carra and Victoria Henriksen, mixed media by Satsuki Ikeda, painting by Beth Penny), and historians (Greg Nesteroff's Boswell Historical Society talk "The Life and Times of Sundown Slim").
While Boswell is the largest community on that stretch of picturesque Kootenay Lake, over the decades others popped up. Kuskanook, for example, was a CPR railway camp that sported several hotels for a time. The book also shares stories about families from Sanca, LaFrance Creek and Lockhart.
Throughout, the book's compilers credit local newspapers and especially Edward L. Affleck whose book Kootenay Lake Chronicles (Vancouver: A. Nicolls Press, 1978) provides details about each community. The historical society, founded in 2015, ensures that the search for historical updates continues, sponsoring an annual lecture to that end.
Reading Boswell Beginnings creates a genuine longing for another, more tranquil time when neighbours helped build the school, gave passing strangers a meal, and generated a community of spirit that would be coveted in many communities today.
The book is delightfully illustrated with drawings and dozens of photographs from the families who have lived in Boswell. Boxed sidebars highlight certain buildings, local pastimes and recipes (Mary Plotnikoff's Poppy Seed Chiffon Cake).
The publishers pay homage to the Ktunaxa First Nation "whose flint arrowhead quarries, pictographs and other evidence" date back to 12,000 BC, and respectfully acknowledge that Boswell sits on traditional territory.
Writer Lynn Campbell ended the section with this quote from Indigenous author Thomas King on the importance of storytelling: "it's how we know who we are in the world and the only way in which we can understand ourselves and one another." The people of Boswell enthusiastically subscribe to that philosophy.
*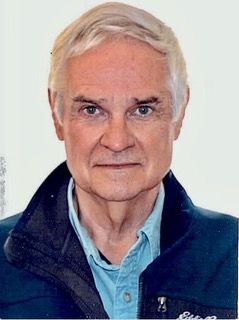 Ron Verzuh is a Canadian writer, historian, and documentary filmmaker. His work has appeared in The Ormsby Review since it was founded in 2016. Editor's note: Ron's book Smelter Wars: A Rebellious Red Trade Union Fights for Its Life in Wartime Western Canada was published in January 2022 by University of Toronto Press. See also here for Ron's essay in The Ormsby Review on Trade Unionist Harvey Murphy and here for Mike Sasges' review of Ron's Codename Project 9: How a Small British Columbia City Helped Create the Atomic Bomb. Ron Verzuh has recently reviewed books by Gregory Betts, Maureen Webb, David Lester, Geoff Mynett, Bonnie Henry, Bonnie Henry & Lynn Henry, Tim Cook, and Greg Nesteroff & Eric Brighton. He lives in Victoria.
*
The Ormsby Review. More Books. More Reviews. More Often.
Publisher and Editor: Richard Mackie
 The Ormsby Review is a journal service for in-depth coverage of BC books and authors in all fields and genres. The Advisory Board consists of Jean Barman, Wade Davis, Robin Fisher, Cole Harris, Hugh Johnston, Kathy Mezei, Patricia Roy, Maria Tippett, and Graeme Wynn. Scholarly Patron: SFU Graduate Liberal Studies. Honorary Patron: Yosef Wosk. Provincial Government Patron since September 2018: Creative BC
"Only connect." – E.M. Forster
Please follow and like us: