1630 Riding a complex grief
The Tattoo Widow
by Becky Parisotto
Victoria: FriesenPress, 2021
$21.99 / 9781039112308
Reviewed by Myshara Herbert-McMyn
*
The Tattoo Widow by Becky Parisotto captures the beautiful and enrapturing journey of Annalise as she grieves for the loss of her husband, a tattoo artist named Dylan. The nature of Annalise and Dylan's relationship is shown before his death, and it supplied necessary characterization for both. Annalise is afraid of Dylan and his switch-flip temper while Dylan is dealing with deep, dark emotions and chooses to lose himself in his artwork and tattooing rather than work on his relationships. An important detail to know about Annalise: she does not have any tattoos. It makes one wonder if that has failed to connect the two of them past the surface of their skin.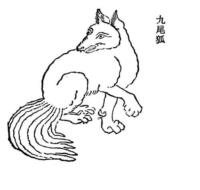 Annalise makes her journey from BC and into the US on the Pacific Coast Highway after spending several weeks grieving in a haze. At first, she doesn't know where she's going. She just gets on Dylan's motorcycle and leaves. The answers come to her when the people she runs into ask about her trip: she is heading to see a tattoo artist that her husband studied and idolized. She first seeks a retired artist, Teddy Black, to do a kitsune on her thigh. A shapeshifter, the kitsune is a fox drawn from Japanese folklore whose wisdom and knowledge are shown through the number of tails it has. Teddy Black is the first to see her for what she is, and name her as such: a tattoo widow. Their encounter is a strange meeting of fate that solidifies Annalise's resolve. She'll keep riding, seeking the next spirit tattoo to add to her skin.
The stories that she hears from the people she meets are important. Each one of them allows her a glimpse into their lives, both past and present, and to see through their experiences. In turn, this gives her a glimpse into Dylan's perspective on people. Every tattoo has a story, and in the same manner that people explained the reasons behind tattoos to him, Annalise is learning about people through the stories they choose to share with her.
As Annalise continues with her travels in the second half of the novel, I understood more about why she is doing this. The spirits of the tattoos themselves were calling to her, pulling her to the artistry of famous tattooists who have spent their lives giving these designs their due attention and respect. Her journey is a physical one (running away from the complex relationship she had with Dylan) as well as a metaphysical one (gathering the spirits to her as she attempts to understand her late husband). They awaken her from her complex grief in powerful ways. They drive her forward and give her a purpose through the haze of grief. I fell more in love with Annalise and her journey as I read, feeling a kinship with her as I, too, have no tattoos. I feel that the significance of having something placed into your skin must be respected and understood, and I haven't found the ones that will call to me the way Annalise is being called.
The beginning of the novel was a bit slow, as most of the scenes were about Annalise and Dylan's regular rhythms of daily life. I now realize that this is a very short section of the overall story and I wonder if my reading mood was affecting my ability to process it. The book picked up and didn't let me put it down once Annalise returned home to find her house frozen in time. She immediately began moving without truly making the decision to, and before long she was riding away. Confused at her decisions, I wanted to know more. As she felt the urge to leave, I felt the urge to follow her. She raced down the west coast of North America; I raced through this novel, desperate to see her journey through to the end.
The Tattoo Widow is a window into a personal spiritual experience that is striking in its clarity and yet holds so much back from the reader. It draws the reader along the coast and across borders after Annalise on her mission to gather knowledge and understanding to her, much like the tails on her kitsune. There is so much to be learned from The Tattoo Widow. I know it won't be for everyone, but if you're interested in subjects like grief, symbology, tattooing, or simply a good literary novel from a local author, pick up a copy and join Annalise as she journeys through her grief towards something new.
*
Myshara Herbert-McMyn is a book reviewer and aspiring writer living in Kelowna. She runs the blog Lit&Leta. She holds a Bachelor of Arts in English and Creative Writing from Thompson Rivers University. Editor's note: Myshara Herbert-McMyn has recently reviewed books by Sara Desai, Tara Moss, Sonya Lalli, Tamara Goranson, Gail Anderson-Dargatz, and Samantha Knight for The British Columbia Review.
*
The British Columbia Review
Publisher and Editor: Richard Mackie
Formerly The Ormsby Review, The British Columbia Review is an on-line book review and journal service for BC writers and readers. The Advisory Board consists of Jean Barman, Wade Davis, Robin Fisher, Barry Gough, Hugh Johnston, Kathy Mezei, Patricia Roy, Maria Tippett, and Graeme Wynn. Provincial Government Patron (since September 2018): Creative BC. Honorary Patron: Yosef Wosk. Scholarly Patron: SFU Graduate Liberal Studies.
"Only connect." – E.M. Forster
Please follow and like us: