1716 Paired with a wingless horse
The Valkyrie's Daughter
by Tiana Warner
Fort Collins, Colorado: Entangled Publishing, 2022. Distributed in Canada by Raincoast Books
$14.99 /  9781649373984
Reviewed by Myshara Herbert-McMyn
*
The Valkyrie's Daughter is the uplifting story of three underdogs in the Nine Realms. Sigrid is a sixteen-year-old woman who has dreamed her entire life of becoming a Valkyrie. Mysteriously orphaned at birth, Sigrid is paired with a wingless horse named Hestur and placed beside the Valkyrie babies and their winged mounts in the nursery. Since Valkyries only fight in the air, Sigrid is raised as a stable hand and taught the veterinarian art of caring for the mounts of the young Valkyries. She grows as close as siblings to a couple of the other stable hands, all young boys from the nearby village, but only a couple of them are interesting to her, and none romantically. The Valkyries do everything in their power to bully Sigrid for her shortcomings – though she has no control over her wingless mount. As Sigrid says, it's important for the Valkyries to work as a team and if bullying her is the sacrifice to achieve that then so be it.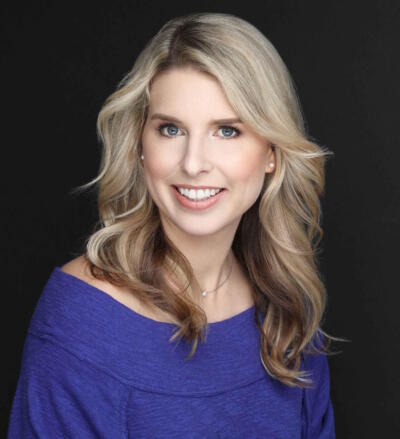 Once Sigrid finds the opportunity to prove herself to the General of the Valkyries so she might finally be accepted as one of them, she falls in league with a couple of odd allies to help her reach Helheim and the destiny awaiting her there. Marian is a fallen Valkyrie who returns to Vanaheim as an antagonist, helping an army of Dark Elves to attack the village and castle where Sigrid lives. Fisk is a Dark Elf, bullied and downtrodden by his fellow Dark Elves. Sigrid and Marian discover that he owes a life debt to a Valkyrie and ask that he repays his favour by freeing and joining Sigrid and Marian. All three of these characters are underdogs in their respective worlds and in many ways, they make Tiana Warner's The Valkyrie's Daughter an underdog story. Sigrid develops beyond the mere definition of her status, which has held her back in the past. Marian and Fisk do the same, through personal achievements. It's clear that the journey of Sigrid, Marian, and Fisk isn't at its conclusion, however. There are a great many threats in the Nine Realms and The Helheim Prophecy series hasn't shown us everything yet.
The romantic subplot doesn't overwhelm the quest to Helheim, it compliments the plot. It occupies Sigrid's mind as much as expected, popping up at well-planned moments to show a natural budding crush. Sigrid encapsulates the wonderful and terrifying feelings of "do I like them/ do they like me?" that nearly every teenager experiences at least once in their life. The romance here is called Sapphic in the online book communities and The Valkyrie's Daughter flawlessly shows that falling in love is a universal and relatable experience. I found myself smiling at the feelings Sigrid experiences, as I understand what it means to experience those warm, happy feelings myself. I have no doubt that others will feel the same.
Stories with prophecies are so fascinating. They prey on the weaknesses and greatest desires of the characters in order to fulfil the purposes of gods and other important beings. They mainly come in one of two forms. Self-fulfilling prophecies are given to characters who don't want to change or become something they believe they aren't. In these, the act of attempting to avoid prophecy ends up fulfilling it. On the other hand, characters who see things in a straightforward, literal manner are given confusing, twisted prophecies to challenge themselves and their worldview. In both of these examples, the prophecy works as an incredible motivator towards development for the protagonist of a story. Sigrid falls into the second category, as she takes her prophetic vision literally and strives to achieve it no matter the cost to herself and her companions.
The Valkyrie's Daughter is a wonderful introduction to Young Adult novels and Norse Mythology as it exists in the pop culture sphere. Fans of Adrienne Young and her novels Sky in the Deep and The Girl the Sea Gave Back will love the immersion into this world. The Valkyrie's Daughter brings the magical, nostalgic feelings of being a young woman falling in love for the first time and trying to answer questions such as "what are you going to do with your life?" and "who are you going to be?" Many readers will find Sigrid's journey exciting and relatable, set in an easy-to-grasp world of gods, monsters, and everything in between.
*
Myshara Herbert-McMyn is a book reviewer and aspiring writer living in Kelowna. She runs the blog Lit&Leta. She holds a Bachelor of Arts in English and Creative Writing from Thompson Rivers University. Editor's note: Myshara Herbert-McMyn has recently reviewed books by Brooke Carter, Becky Parisotto, Sara Desai, Tara Moss, Sonya Lalli, and Tamara Goranson for The British Columbia Review.
*
The British Columbia Review
Publisher and Editor: Richard Mackie
Formerly The Ormsby Review, The British Columbia Review is an on-line book review and journal service for BC writers and readers. The Advisory Board consists of Jean Barman, Wade Davis, Robin Fisher, Barry Gough, Hugh Johnston, Kathy Mezei, Patricia Roy, Maria Tippett, and Graeme Wynn. Provincial Government Patron (since September 2018): Creative BC. Honorary Patron: Yosef Wosk. Scholarly Patron: SFU Graduate Liberal Studies.
"Only connect." – E.M. Forster
Please follow and like us: