1490 Robertson's global cuisine
Gather: A Dirty Apron Cookbook
by David Robertson
Vancouver: Figure 1 Publishing, 2019
$38.99 / 9781773270678
Reviewed by Gillian Crowther
*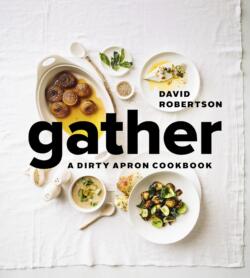 As the Covid-19 pandemic anxiety recedes we can now look forward to friends and family coming together to cook, eat and renew our bonds with one another. Food is the stuff of our sociability, and the second Dirty Apron cookbook, Gather, offers you practical advice, and fabulously tempting recipes, to take the stress out of hosting guests after the pandemic hiatus. It calls upon the reader to dust off their apron, muster their confidence, and find cooking inspiration. As chef David Robinson declares in his introduction, "these are meals to be shared, on platters and in big bowls, heaped high, served with care, generosity and a lot of love" (p. 12).
Through the 200 plus pages Robertson's friendly, chef-whispering-in-your-ear advice, will guide your decisions about suitable dishes, fresh, seasonal, local ingredients, with simple tricks and techniques to create wonderful celebratory spreads to conjure conversations and contentment. As he notes, "stress has no place at a great meal," and towards this end this cookbook practically guides and hones your culinary imagination about what to serve, tailored to the tastes of your guests. The many full colour photographs illustrate specific techniques and then turn to deliciously plated dishes. These sumptuous images entice the reader, help design a menu, and we can only wish that the aromas could lift off the pages!
Importantly, at the end of the book we find Basics, which includes recipes for stocks, curry pastes, pizza dough, and pastries. These provide reassuring advice to supplement the cook's chosen recipes, and physically the cookbook's spine cooperates by allowing pages to lie open, and a convenient page-marker facilitates flipping from recipe to recipe as one cooks.
The dishes are inspired by Robertson's global travels, and by his love of local foods. The selection blends the familiar with inspiring new takes on classics — such as the spectacular but simple salmon, spinach, and fennel Wellington. Loosely organized by meals for gatherings, the recipes begin with the relaxing favourite — brunch, which moves beyond eggs benedict into the realms of crispy porchetta and fried egg with shaved fennel and apples. This is not your everyday brunch, and it will mark the occasion as special. A key theme throughout the pages is the emphasis on mise en place – everything in its place, reflected in the style of the recipes.
Robertson's talent for teaching, honed through many Dirty Apron cooking classes, has made its way into the clear recipes — lists of ingredients, and precise methods, that help refine old techniques, and pass on some new ones. For example, the simplicity and sheer tastiness of a classic French sauce, gribiche, is artfully included as an accompaniment to oyster mushrooms, rather than the traditional cold fish, creatively pushing the boundaries of ingredients and flavours. Similarly, the culinary knowhow to make our brunch special, the crispy porchetta — a Swiss roll style pork belly stuffed with a vibrant chimichurri sauce, may be absent, but the simple methods will boost any cook's confidence, and add to their repertoire.
Despite this meaty beginning there are plenty of plant-based options, including a range of salads, the next thematic section of the book. These are simple, delicious recipes, with creative dressings — tahini-soy, cumin-lime, harissa, and a pomegranate vinaigrette combined with pickled sunflower seeds. Chock-full of ideas for combinations of colours, textures, and flavours these are salads to inspire creativity according to available ingredients. Similarly, the soup offerings cross seasons — the light and refreshing avgolemono, to a hearty Moroccan lamb, tomato and chickpea soup, suited to darker winter gatherings. Included in each section of recipes there are informative asides about — what makes a salad, how to make foundational stocks for soups, and barbecue basics, all adding insightful depth to the collection of recipes. Glorious veggies are showcased in a separate vegetarian section, which includes careful advice about how to boost their flavours through caramelization, deep frying, reductions, and combinations of bold herbs and spices. These include deep comfort foods — such as creamy orzo with roasted portobello mushrooms, and sherry-maple caramelized onions, and miso-sake roasted Japanese eggplant, both crowd-pleasers.
Further creative flavour coaxing combination continue with nine seafood-centred recipes, including accessible species — tuna, trout, sea bream, sablefish, and halibut, while riffing of Japanese, Sicilian, Mexican, and Spanish cuisines, with West Coast style. Practical advice on fresh versus frozen fish is offered, and the all-important knowledge of determining when fish is cooked. The salt-crusted sea bream with almond-caper brown butter sauce is billed as a "recipe for cooks in need of a challenge." However, the method for encasing a whole fish in an egg white and salt mixture is delivered with calm precision and clear photographs, and any culinary anxiety can be sent packing. This is another centre-piece dish to mark a gathering as a memorable, delicious special occasion.
Poultry and meats round out the main course dishes, with fifteen eclectic recipes, from roasted chicken breast to Korean barbecue short ribs, and roast lamb with baba ganoush, tahini vinaigrette and flatbreads, via pizza, and seared venison loin with white bean-truffle ragout. These recipes will empower the cook to match the tastes of their family and friends — children to elders; cooking, as Robertson says, "for the people in our lives" (p. 12).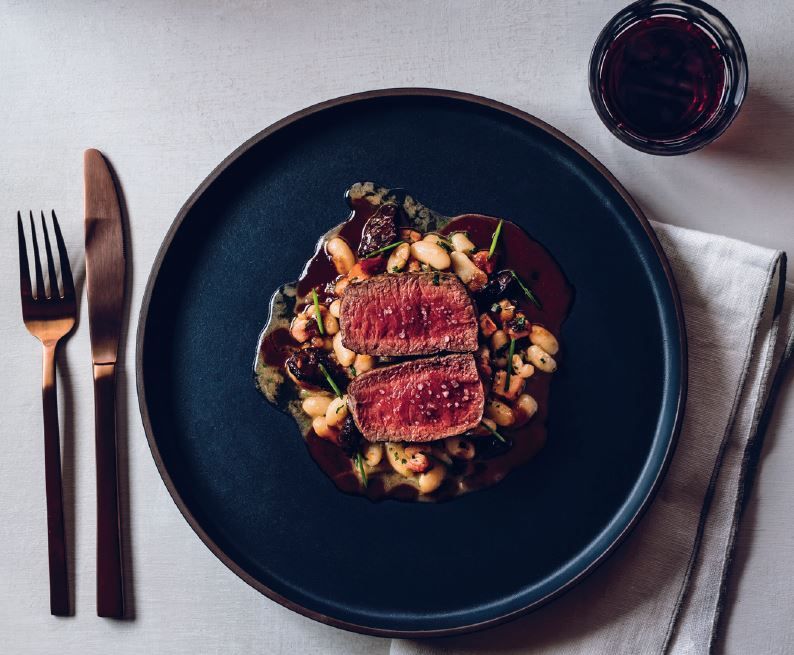 No gathering table is complete without a selection of breads — for dipping, and mopping-up the delicious sauces, juices, and tasty remnants of a meal. Robertson's range of breads includes plain country rolls, flatbreads, herby focaccia, and gluten-free naan bread, amongst others. This section's aside covers important ways to enhance the flavour of bread using fermentation starters and is of interest to anyone who experimented with bread making during the pandemic.
As a meal is cleared away there is always anticipation for a dessert, and the recipes do not disappoint, including manageable classics — such as semifreddo and tarte Tatin, and tempting dairy-free, plant-based, gluten-free choices. The vegan avocado-almond-chocolate mousse packs a satisfying chocolatey smoothness, and a chia seed pudding while full of nutrients — omega-3, calcium and fibre, carries rich spicy flavours of cinnamon, ginger, and cardamom in its gelled texture.
The outcomes of Gather are multiple. The creative cook can derive satisfaction from the recipes, rewarded with new insights, techniques, and most importantly, successful appetizing dishes. The dirty apron can be set aside, and the cook(s) with the gathered guests can share the gustatory pleasures of eating.
*
Gillian Crowther teaches social anthropology at Capilano University, North Vancouver. She is the author of Eating Culture: An Anthropological Guide to Food (University of Toronto Press, 2013; second edition, 2018). Editor's note: Gillian Crowther has also reviewed books by Ned Bell & Valerie Howes, Willoughby Arevalo and gid7ahl-gudsllaay lalaxaaygans (Terri-Lynn Williams-Davidson) for The British Columbia Review.
*
The British Columbia Review
Publisher and Editor: Richard Mackie
Formerly The Ormsby Review, The British Columbia Review is an on-line journal service for BC writers and readers. The Advisory Board consists of Jean Barman, Wade Davis, Robin Fisher, Cole Harris, Hugh Johnston, Kathy Mezei, Patricia Roy, Maria Tippett, and Graeme Wynn. Provincial Government Patron (since September 2018): Creative BC. Honorary Patron: Yosef Wosk. Scholarly Patron: SFU Graduate Liberal Studies.
"Only connect." – E.M. Forster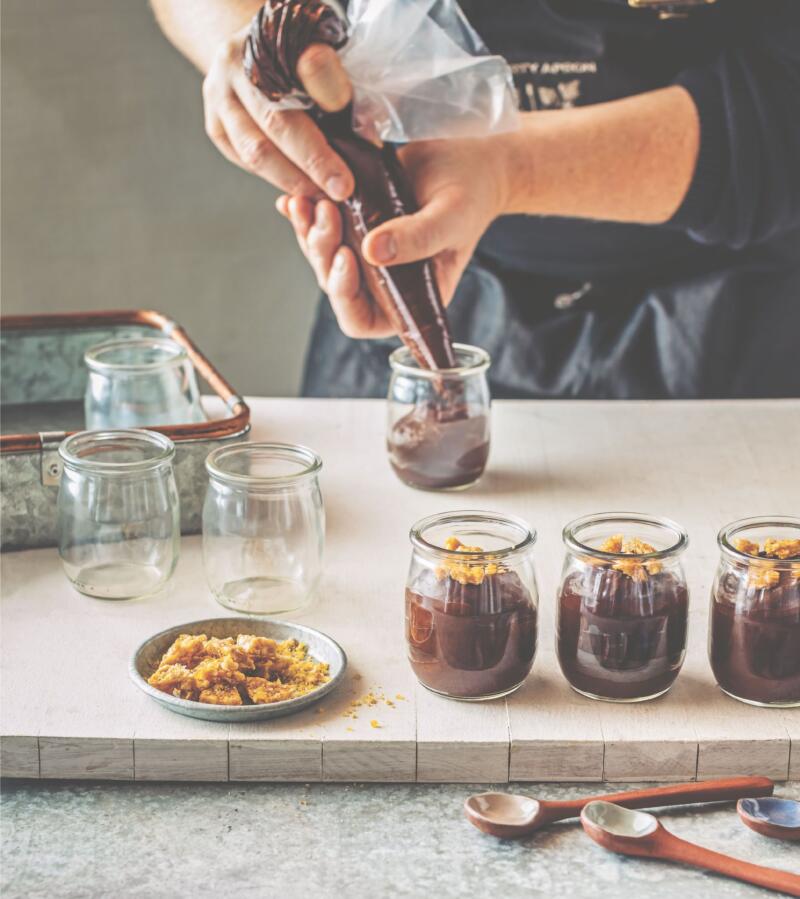 Please follow and like us: