1489 Jacob McAlister's suicide
Help! I'm Alive
by Gurjinder Basran
Toronto: ECW Press, 2022
$22.95 / 9781770416307
Reviewed by Brett Josef Grubisic
*
On the very surface, Help! I'm Alive isn't a novel about paucity. After all, there's the thrum of an urban population busy with careers, errands, appointments, and hobbies. Smooth governance and well-funded infrastructure assure the maintenance of highways, parks, and institutions. The economy appears confidently bullish. And, far and wide, there's stuff — consumer goods and more consumer goods. In Delta, BC resident Gurjinder Basran's third novel, the "noise of the world" might be overwhelming, but it's a district of plenty — so much to do, see, experience, and achieve; so many contacts, opportunities, sights, and events in this "drive and buy" paradise.
And yet the novel opens in 2019 with "the sudden passing of Jacob McAlister," an ordinary thrill-seeking teenager compelled to extinguish his life by jumping off the Lions Gate Bridge.
In charting the anxious responses of a handful of individuals acquainted with the young man, Gurjinder Basran (Everything Was Goodbye [2010]) quickly establishes that clean parks, shiny malls, new cars, good schools, and detached homes with landscaped yards are woefully incomplete as metrics of societal success.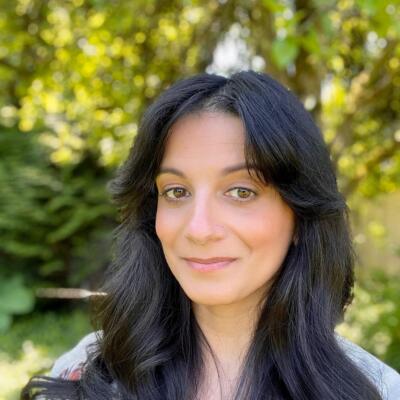 Even within the novel's first chapter, "Day 1," Basran evokes a tidy suburban place that's more population centre than community; likewise, she focusses on comfortable homes in which the fact of physical togetherness does not exclude another fact: long-standing alienation.
The primary focus of Basran's story is not suicide causation, nor suicide as an emblem of a failed or flailing society. In Help! the undeniable, brute truth of one ending one's own life acts as a catalyst. The thoughts induced by McAlister's suicide and the actions it incites draw readers' eyes toward the plight of distraught survivors who will carry on and must assign meaning to a terrible loss. Of necessity these survivors also strive for a course correction: well before any school administrator disclosed "the sudden passing of Jason McAlister" to school classrooms, Basran's characters struggled mightily — seeking happiness and joy, fulfilling purpose, authentic connection.
And if, by "Day 100," the novel's final chapter, those goals have not been wholly attained, they are at least within grasp. The novelist suggests these states can be found because they exist. True, they might not be easy to discern and they may not manifest in any predictable, ready-made form.
Basran never averts her eyes from the fundamental sadness of the human condition — in Help!, a daily grind of fleeting pleasures, frail emotional bonds, technological distractions, anguished solitude, and a gnawing awareness of how 'what is' compares unfavourably to 'what could be.'
As the days progress, though, Basran moves the narrative with a wary steadiness toward hope in possibility. "[T]here's nothing," a character observes near the novel's last page. He's pining for a "sign," a "moment … to show that it was all worth it," but such as marker is denied to him. He settles for the thing itself, minus the fireworks, marching band, or golden aura. Basran signals to hope in that way in her novel. It's like a cautious prayer, wishful but tempered by harsh real-life experiences that undermine faith in the prayer itself.
*
Long before a joyous, seriocomic romp of a quest to Vancouver Island — a procession toward an encounter with Nature in the shape of a whale — Help! peers inside the home of Pavan, who resides with Anik and Ash, her boys ("they are something else entirely," she decides. "Not men, not boys, but something in between, something raw and unstable") somewhere in Greater Vancouver. Having left behind a husband in England, Pavan has begun a successful cleaning business. Relative to parenting, running a business is a cinch. Basran portrays Pavan as assailed by self-doubt; for her, motherhood is "a mental exertion of shoulds and worries, a depletion of self with so much guilt and shame at having done it all wrong. Pavan has convinced herself all of [the boys'] "hardships and missteps lead back to her not having done something that would have made it better or easier for them."
Pavan's youngest, Ash, had once been close to Jacob McAlister. In the book's initial chapters, he's angry, perplexed, emotionally shut down, and overwhelmed by both his own mental state and the falsity or hypocrisy of the world around him. Ash's elder brother is introduced with one telling sentence: "Anik hasn't left the house in months." A depressed basement-dweller whose intelligence can't muster any persuasive explanation for why his life has stalled and become a "wasteland of apathy," Anik understands his "self-imposed exile" and "anger turning inward" will lead nowhere good. Still, he self-medicates with the comforts of a down quilt and frequent binges of Netflix, Facebook, and Instagram. Formerly a promising musician, he's become a cynic in search of wisdom he's doubtful exists at all.
Basran introduces an appealing trio of characters that promote change within a family that's incapable of growth without outside help. For Ash, there's Winona, a delightfully acerbic news junkie often seen in a "baked haze" with Jacob ("to keep her from starving and carving," she's monitored by her clueless father). Pavan bumps into Lisa McAlister, Jacob's shocked, grieving mother who cannot bring herself to face the practical matters following her son's death. Rose, a free-spirited wanderer ("I'm still an embarrassment," Rose says of her mother, "Something for her to be ashamed of, her only living son, a girl), alters the direction of a journey Anik takes.
The undoubted success of Help! originates with writing elementals. Basran's artful management of them — distinctive characters (witty, loving, conflicted, capable-but-stymied) on expertly-paced quests (peculiar, quirky, lovingly rendered, intriguingly resolved) in a contemporary Canadian setting (whose issues, conflicts, frailties, strengths, and knotted complications are immediately recognizable) — is clear from start to finish. It's fiction to enjoy as storytelling, sure, but as impressive, it's an elegant story to consider as a bracing, deep, and useful meditation on the (pre-pandemic) here and now.
*
My Two-Faced Luck, the fifth novel by Salt Spring Islander Brett Josef Grubisic, published in 2021 with Now or Never Publishing, is reviewed here by Geoffrey Morrison. A previous book, Oldness; or, the Last-Ditch Efforts of Marcus O (2018), was reviewed by Dustin Cole. Editor's note: Brett Josef Grubisic has recently reviewed books by Don LePan, Paul Headrick, Christopher Evans, Brad Fraser, Robert James O'Brien, Kevin Holowack, and Sarah Mintz.
*
The British Columbia Review
Publisher and Editor: Richard Mackie
Formerly The Ormsby Review, The British Columbia Review is an on-line journal service for BC writers and readers. The Advisory Board consists of Jean Barman, Wade Davis, Robin Fisher, Cole Harris, Hugh Johnston, Kathy Mezei, Patricia Roy, Maria Tippett, and Graeme Wynn. Provincial Government Patron (since September 2018): Creative BC. Honorary Patron: Yosef Wosk. Scholarly Patron: SFU Graduate Liberal Studies.
"Only connect." – E.M. Forster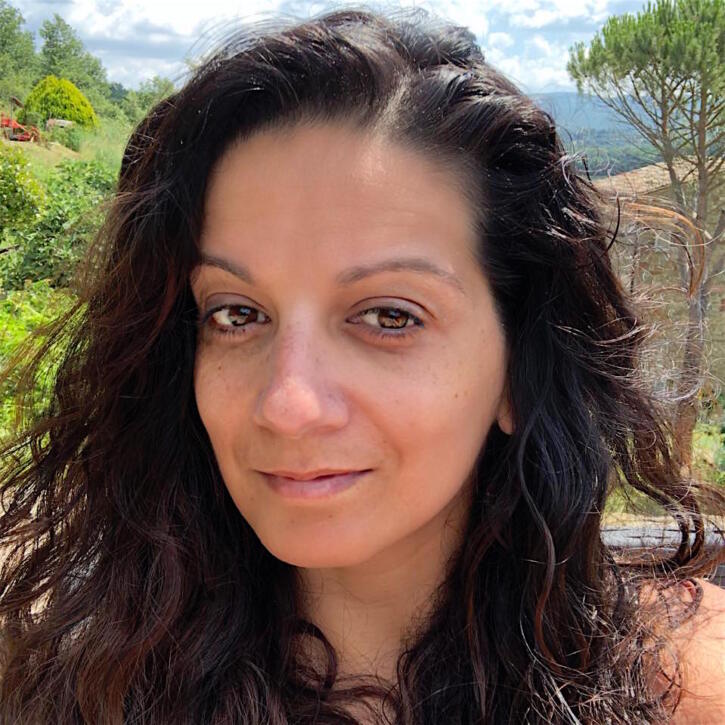 Please follow and like us: