1334 In praise of the miniature
So Much More Than Art: Indigenous Miniatures of the Pacific Northwest
by Jack Davy
Vancouver: UBC Press, 2021
$89.95 / 9780774866552
Reviewed by Alan L. Hoover
*
In this book Jack Davy discusses the making of miniature objects: model canoes, houses, totem poles, masks, by First Nations artists on the Northwest Coast of BC, Alaska, and Washington. He looks at historical and contemporary miniaturization in four communities: the Makah on the Olympic Peninsula, the Kwakiutl (Kwakwaka'wakw) on the central coast of BC, the Haida of northern BC and southeast Alaska and the Coast Salish Tulalip of Puget Sound. His thesis is that there were hidden meanings in miniaturized objects not recognized by colonial authorities, and in later times, museum curators and art historians. The practice of making miniaturized versions of important cultural icons like sea-going canoes, memorial totem poles, ceremonial masks, traditional plank houses, communicated cultural pride to the members of the artist's community. The carved and painted images on totem poles and other objects preserved important cultural knowledge including cosmological narratives and family histories.
Davy argues that because miniatures were viewed as a European-inspired "hybridized art form," they were dismissed as "inauthentic and harmless." Indeed, in the not-so-recent-past some museum curators dismissed miniature totem poles, canoes, and other objects in wood and argillite as tourist kitsch and unworthy of inclusion in museum collections. In fact, such objects allowed artists to subvert prohibitions on cultural practice enforced by the colonial authorities of church and state. Davy uses information provided by recent academic scholarship and contemporary Indigenous artists to refute the outdated dismissal of all miniatures as meaningless tourist art.
Davy summarizes his position by stating that miniatures have been "consistently misunderstood and underestimated by scholars" working in museums and art galleries. I suggest that this is an overgeneralization and certainly not true for recent museum practice. Miniature wooden and argillite poles and canoes produced for sale, and objects made by the same artists for Indigenous use, were included in mid-20th century museum / gallery exhibitions and in accompanying publications on Northwest Coast Indigenous art. For example, forty years ago, wooden and argillite works produced by Kwakwaka'wakw artists Willie Seaweed and Charlie James and Haida artist Charles Edenshaw were included in the 1970s exhibition The Legacy: Continuing Traditions of Canadian Northwest Coast Indian Art. These miniatures were certainly not included as inferior, degraded tourist kitsch.
Davy notes that the collection of pre-contact miniatures from the famous Ozette wet site, south of Cape Flattery on the outside Pacific coast, is unique. Also, that there are no other pre-contact collections of preserved miniatures, nor are there any other miniatures known that pre-date European contact. The Ozette miniatures include "tiny woven hats, diminutive wooden looms, and minuscule whalebone clubs." Davey does not speculate on the purpose of these miniatures but I wonder if they might be precious toys lovingly made by parents and grandparents.
According to Davy, the dimensions of the Ozette miniature canoes are in scale with those of full-size canoes, suggesting that they may have served as "training models" for apprentice carvers. It should be noted that in the experience of contemporary Nuu-chah-nulth Tla-o-qui-aht master canoe maker Joe Martin, who learned from his grandfather and father, making miniature canoes was not part of his training. Pacheedaht Chief Kwi·stox, Charles Jones Sr., born in 1887 and versed in traditional canoe making, did not tell anthropologist Eugene Arima in the later 1960s and mid-1970s that model making had anything to do with carving a full-sized canoe. Indeed, Davy makes the point that most, if not all, model canoes in museum collections are wildly out of scale and are in no way "models" that could be scaled-up to produce full-size canoes. But by exaggerating salient characteristics, like the big flat bow and long fin-shaped stern of the Northern so-called head canoe, artists demonstrated that they had knowledge of this ancient craft.
Davy's book is aimed at a specialized audience interested in the museum practice of collecting and exhibiting Indigenous material culture. It is unique in that it looks seriously at the importance of miniature artifacts found in museum collections. Davy brings not only an academic focus to the subject, but features the experience and opinions of contemporary artists who continue to carve miniatures.
I noted that Davy's examination does not include much on the miniature baskets that have been made in great numbers by many Indigenous Northwest Coast basket makers, almost exclusively women. They have been heavily collected both by private individuals and museums in North America and Britain. While So Much More Than Art can be heavy-going at times because of its specialized academic vocabulary, it is a worthwhile read and will be a valuable work of reference.

*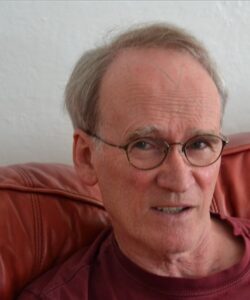 Alan Hoover worked for 33 years at the Royal British Columbia Museum as a curator and manager. He contributed to The Legacy: Tradition and Innovation in Northwest Coast Indian Art (Royal BC Museum, 1980); edited the anthology Nuu-chah-nulth Voices, Histories, Objects & Journeys (Royal BC Museum, 2000) and recently (2018) published an historical account of Indigenous canoe racing in Northwest Washington State and Southwest British Columbia. Editor's note: Alan Hoover has also reviewed books by Darren J. Martens and Colin Browne for The Ormsby Review, and his book Southern Northwest Coast Indigenous Canoe Racing: A Brief History has been reviewed by Sanford Osler.
*
The Ormsby Review. More Books. More Reviews. More Often.
Publisher and Editor: Richard Mackie
The Ormsby Review is a journal service for in-depth coverage of BC books and authors in all fields and genres. The Advisory Board consists of Jean Barman, Wade Davis, Robin Fisher, Cole Harris, Hugh Johnston, Kathy Mezei, Patricia Roy, Maria Tippett, and Graeme Wynn. Scholarly Patron: SFU Graduate Liberal Studies. Honorary Patron: Yosef Wosk. Provincial Government Patron since September 2018: Creative BC
"Only connect." – E.M. Forster
Please follow and like us: