#962 Experiments in Morse code
Yams Do Not Exist
by Garry Thomas Morse
Winnipeg: Turnstone Press, 2020
$19.00 / 9780888016775
Reviewed by Candace Fertile
*
As yams do exist, it's clear right from the first page that Garry Thomas Morse's novel falls into the category of experimental. The 33 chapters or short stories linked by the character of poet Farinata Feck, whose name we are told in a footnote on that first page "is merely a low-tech Easter egg [which] will be covered in sensuous detail when we have a moment." So readers know right off that this somewhat surreal and self-conscious novel is going to demand some effort.
Farinata is searching for love and moves between Regina and Winnipeg. The book is dense and literary. It's hard to follow, so don't try. It's an adventure story with few signposts, like wandering around an action-packed city with no map or compass or signs or even a sense of direction. Occasionally you get a glimmer of your position, but it floats away with the next step. Morse is clever and clearly loves literary allusions, some of which are footnoted, but the footnotes do not follow any particular pattern. Readers committed to plot will struggle. I confess that when I'm reading narrative I look for sequential or at least understandable action. Sometimes this novel drifts into lyric or even language poetry.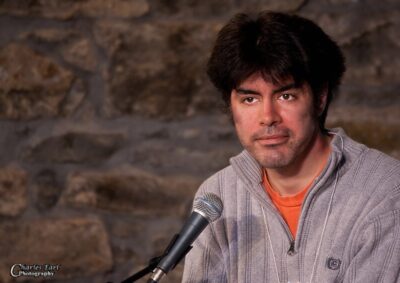 Stylistically, anything goes. Sentence length varies, and Morse can deliver a two pager of a sentence. He plays with different styles in different chapters. Various fonts are used. Poems are included and quoted, sometimes in their original language. Popular culture is mined, high culture as well. Some of references that stuck in my mind are the following: Jane Ash Poitras, Cecilia Bartoli, Proust, Alice Munro, Margaret Laurence, and Zola. History appears. It's all somewhat dazzling or perhaps blinding. The setting is identifiable, and readers familiar with Regina or Winnipeg are likely to recognize landmarks. Many references to insects are included, yes, grasshoppers and Monarch butterflies. The diction ranges widely from text contractions to slightly archaic offerings to academic jargon to scientific choices. In "Yella and the Yams,' about midway through the novel, Farinata meets a woman named Yella in the Osborne Village Safeway, where she proceeds to deliver a lecture on yams and sweet potatoes, including a list of 20 types of sweet potato.
The third person narrator often addresses the reader directly, as in this footnote: "Please enjoy this complimentary portion of spoudogeloion — according to Aristophanes, 'seriously laughable stuff' — on us." So you are aware that someone is constructing the story and is conscious of the construction but is much more invested in side paths and dead ends and, yes, humour than the destination. The narrative voice tends to the arch and while sympathetic to Farinata remains somewhat removed from him and even removed from his/her/their own voice. A footnote makes clear this conundrum: "Skittish as ever, we must hug the deconstructivist wall and wait for Roland Barthes to save us from the uphill battle of any more experimental writing." I found myself imagining a throw-down between Barthes and Derrida on one side and Dickens and Cervantes on the other, with the picaresque being tugged at in all directions.
I think Morse must have had a lot of fun writing this book. And certainly some readers will have fun reading it.
*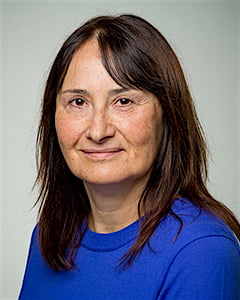 Candace Fertile has a PhD in English literature from the University of Alberta. She teaches English at Camosun College in Victoria, writes book reviews for several Canadian publications, and is on the editorial board of Room Magazine. She has reviewed books by Nazanine Hozar, Tiziana La Melia, Rita Wong & Fred Wah, Carla Funk, and Jen Currin for The Ormsby Review.
*
The Ormsby Review. More Books. More Reviews. More Often.
Publisher and Editor: Richard Mackie
The Ormsby Review is a journal service for serious coverage of B.C. books and authors, hosted by Simon Fraser University. The Advisory Board consists of Jean Barman, Robin Fisher, Cole Harris, Wade Davis, Hugh Johnston, Patricia Roy, David Stouck, and Graeme Wynn. Scholarly Patron: SFU Graduate Liberal Studies. Honorary Patron: Yosef Wosk. Provincial Government Patron since September 2018: Creative BC
"Only connect." – E.M. Forster