1565 Émile Cinq-Mars no. 9
Lady Jail (The Émile Cinq-Mars Thrillers Book 9)
by John Farrow
London, UK: Severn House (Canongate Books), 2021
£20.99/ $28.99 (U.S.) / 9780727890733
Reviewed by Bill Paul
*
Imagine you're a writer of crime fiction living in Québec and you give a reading of your work at a women's prison 80 kilometres north of Montréal. After the reading you find yourself in conversation with some of the women inmates who share with you some of their life stories. They tell you about their personal history, their families and even reveal to you the circumstances under which their crimes were committed.
You leave the prison feeling honoured that the women shared their stories with you. Several years go by. As a writer you think about their stories, dwell on them and, feeling inspired, you decide to pay homage to the women you met and spoke with — so you write a crime novel about a murder set in a women's prison dormitory at the Joliette Institution for Women in Québec.
These are the circumstances, more or less, that led John Farrow (pseudonym for Trevor Ferguson) to write his latest crime novel, Lady Jail, about the murder of an inmate named Florence. Florence is an older, intimidating woman who looks like "scrap iron." She's serving time in jail for killing a rival biker-gang member. The corrections officers give her a wide berth.
The novel features Sergeant-Detective Émile Cinq-Mars, the solitary hero-detective and protagonist in Farrow's eight previous crime novels. It's his astute observations of the crime that drive the narrative forward. Gradually the reader becomes aware of subplots and detours that crop up in the novel: a turf war involving a biker gang, a murdered prison guard, undercover police posing as prison guards and a feud between the Montréal Police Service and the Sûreté du Québec.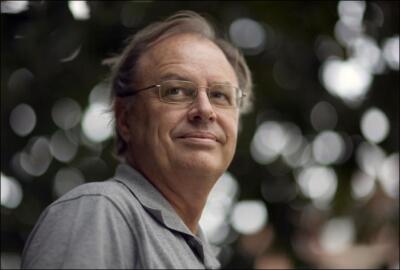 In Lady Jail the murder of Florence occurs early in the book, followed by an investigation offering plenty of action and suspense until the crime is solved. Farrow introduces us to the voices of the women inmates who lived in the dormitory with Florence. In a way the book is partially about their stories. But it is also a novel about organised crime in Québec.
Before she was sent to prison, Florence had an association with the Hells Angels. Could her connection to organised crime be the reason that someone strangled her? Could the killer be the newly arrived Abigail (an inmate who is known to Cinq-Mars) and who was sentenced for fraud? Or is it Abigails' friend, Rozlynn, a quiet Indigenous woman who was charged with the murder of her father? Another suspect is a woman named Temple, who smuggled arms for a Hells Angels chapter.
Dodi, another older inmate, is in jail for attacking her adult daughter with a hatchet. Malkin, a former councilwoman, poisoned her husband. And lastly, Jodi and Courtenay are two nineteen year-olds doing prison time for two separate killings. Farrow gives the reader a psychological profile of each inmate and includes a quick character sketch of a Corrections Officer, a woman named Isaure. Which one of these women in the police lineup strangled Florence?
For the most part Farrow manages to avoid writing stock situations and characters. Describing a prison inmate's general attitude towards authority, Farrow writes: "Mean as they were to each other, the screws were both a mutual and greater menace." And here is his vivid description of a Corrections Officer, Isaure: "The woman's walk was heavy, augmented by her large steel-toed work boots … the boots were a choice, not part of any uniform."
As the novel nears its conclusion Cinq-Mars is called to the prison to help manage a crisis. A hostage-taking is underway in the women's sleeping quarters. Dodi has snapped and is holding a knife to Courtenay's throat. The tension and distrust between the women inmates in the dormitory has become unbearable.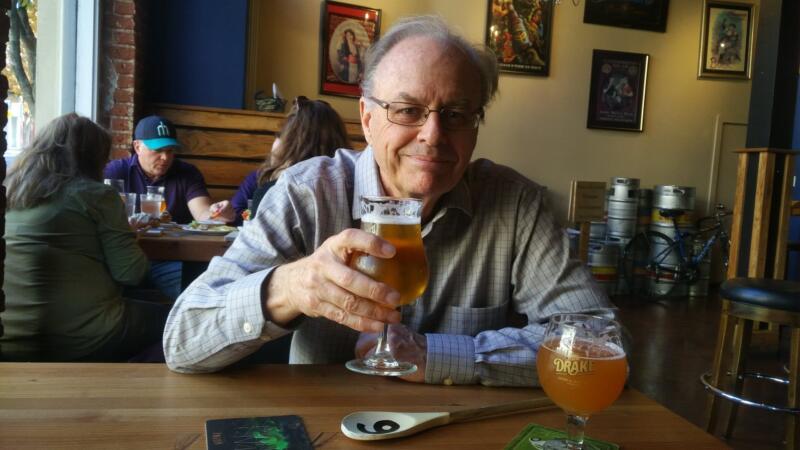 It's at this point that the narrative bogs down. It's mostly due to Farrow's over-reliance on Cinq-Mars for his far-sighted intelligence and observations in wrapping up the case. This section of the book is made up of a series of scenes that, for me, have too much psychological explanation and theorising about characters' motives and backstory. ( To be fair, the story is a "locked-room" mystery and Cinq-Mars is simply summarising the case for the reader).
In the end, the subplot involving the machinations of biker gangs becomes the key to understanding the inmate's murder. Cinq-Mars predicts that a war will soon be fought over money and drugs between the different Québec branches of biker gangs. In an afterword, John Farrow confirms that a biker war did occur in Québec between 1999 and 2002, killing gang members and innocent people — and providing the novelist with rich and colourful material for Lady Jail, the latest Émile Cinq-Mars title from a master of the thriller genre.
*
East Vancouverite Bill Paul enjoys photography and reading fiction and non-fiction. Editor's note: Bill Paul has also contributed a photo-essay, Trevor Martin's Vancouver, to The British Columbia Review.
*
The British Columbia Review
Publisher and Editor: Richard Mackie
Formerly The Ormsby Review, The British Columbia Review is an on-line journal service for BC writers and readers. The Advisory Board consists of Jean Barman, Wade Davis, Robin Fisher, Cole Harris, Hugh Johnston, Kathy Mezei, Patricia Roy, Maria Tippett, and Graeme Wynn. Provincial Government Patron (since September 2018): Creative BC. Honorary Patron: Yosef Wosk. Scholarly Patron: SFU Graduate Liberal Studies.
"Only connect." – E.M. Forster
Please follow and like us: