1627 Enterprise on Malcolm Island
We Work Together for the Benefit of All: The Story of Malcolm Island's Socialist Collective, 1901-1905, A Translation of Matti Halminen's Sointula
by Matti Halminen, edited by Heather Graham and Merja Tammi
Sointula: Sointula Museum and Historical Society, 2021
$35.00 /  9780994926913
Please note: this book can be obtained from Sointula Museum by visiting in person, on-line, by phone at (250) 230-9650, or by snail mail: Sointula Museum, 280 1st Street, P.O. Box 36, Sointula, Malcolm Island, BC, V0N 3E0. We Work Together retails for $35.00; please add $20.00 for postage.
Reviewed by Sage Birchwater
*
There is a strong resonance between the story of the utopian Finnish community of Sointula on Malcolm Island in the early 1900s, and the back-to-the-lander movement of the 1970s and 1980s. Both were driven by the ideal of dropping out of conventional society and creating a new, idyllic social order. This included establishing intentional cooperative communities, living communally, and distancing from the capitalist economic system.
More than 120 years after its brief and turbulent beginning, the community of Sointula still exists. Despite many changes it still retains important social values of cooperation and aspects of Finnish culture brought to Malcolm Island by its original visionary founders.
Last fall the Sointula Museum and Historical Society released the book We Work Together for the Benefit of All: The Story of Malcolm Island's Socialist Collective, 1901-1905: A Translation of Matti Halminen's Sointula.
Halminen wrote the original manuscript Sointula: Kalevan Kansa and the History of Finns in Canada in the Finnish language in 1935. By his own admission he had no formal education and no professional writing expertise. But what he did have was firsthand knowledge of what went on behind the scenes that gave birth to this unique social experiment. After penning his recollections in Finnish, he then sent the manuscript to Finland to get it published.
There it remained, obscure from English readers for 43 years until University of British Columbia student Alan Salo translated the work into English as part of his master's thesis.
Halminen authored his memoir a full 30 years after the initial Sointula community was established, between 1901 and 1905. Through his eyes we learn the back story of Sointula, how after a tumultuous four years, half the people left and others stayed on to make Sointula what it is today. It's a great slice of British Columbia history.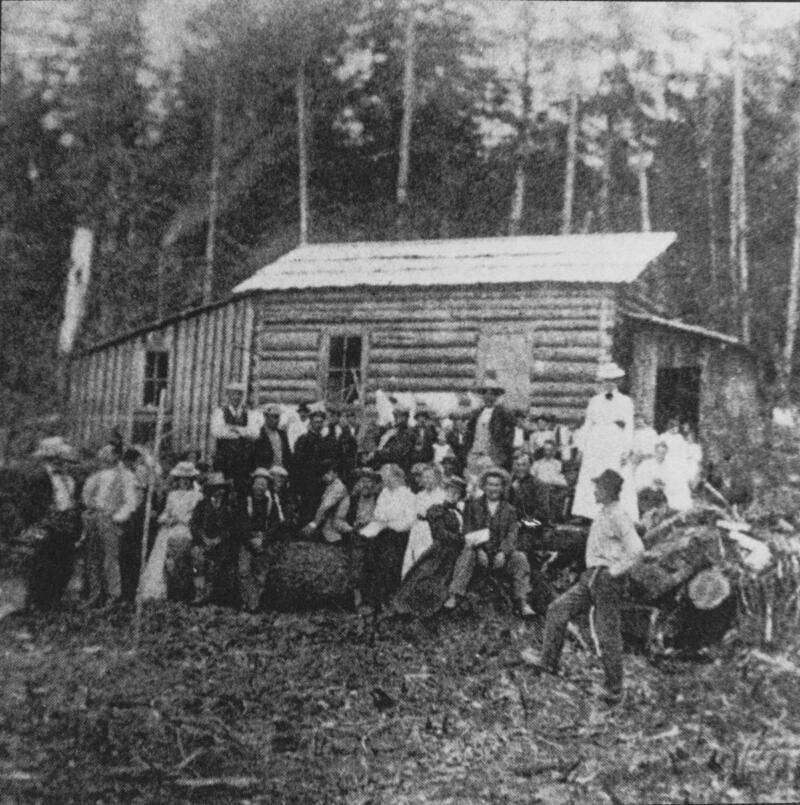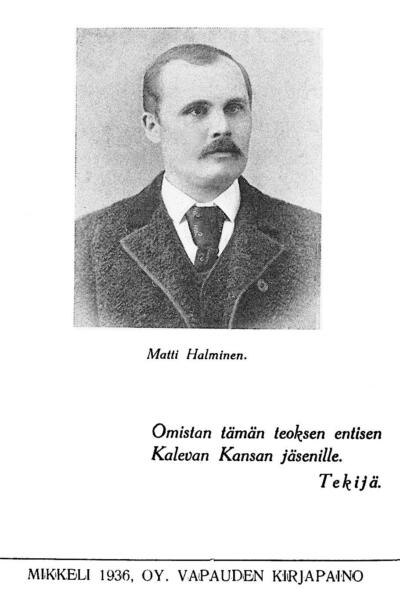 Robert Dunsmuir and his son, James Dunsmuir, were Scottish-born coal barons, industrialists and politicians as British Columbia evolved from a colony when they arrived in 1851 and into a province 20 years later when it entered the Dominion of Canada. By the time the first Finnish immigrants arrived to work in the Dunsmuir coal mines of Nanaimo in the 1880s the Dunsmuir fortunes had grown exponentially.
Their wealth came at a cost to the workers though. James Dunsmuir, who inherited the family coal empire from his father in 1889, was a leading force in opposing organized labour. Workers were subject to low wages and dangerous working conditions, and Dunsmuir wasn't above hiring goons to suppress them.
In response to untenable and dangerous working conditions in the coal mines, the Finnish community banded together to create a better living situation for themselves. This included forming a temperance society to combat excessive use of alcohol encouraged by the mine owners.
Matti Halminen was part of this movement and it was he who, in 1900, contacted Finnish radical and activist Matti Kurikka to come from Australia, where he was living, to lead the Finns on Vancouver Island to the "Promised Land." He describes Kurikka as a "champion of the working class."
Within a year the community of Sointula was established, and so began the tumultuous four years when idealism smacked hard into reality.
After a couple of heart wrenching, tragic events, including a fire in the community hall in 1903 that killed 11, half the early founders of the utopian community, including Matti Kurikka, left Sointula, hoping for a new place to test their ideals.
Halminen and others stayed, however, and made something of the idyllic dream they had a hand in creating.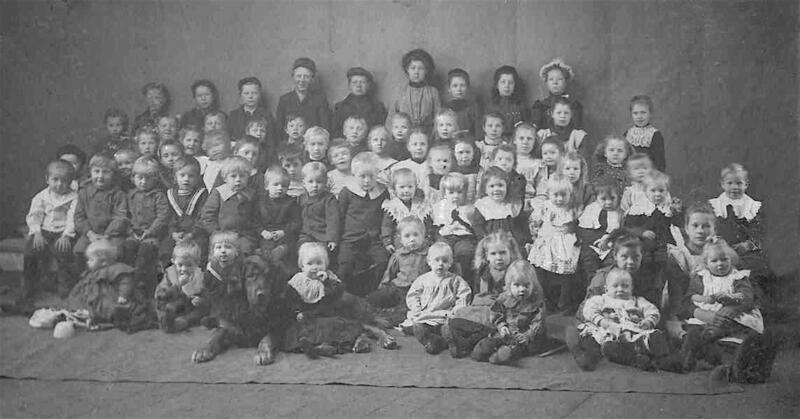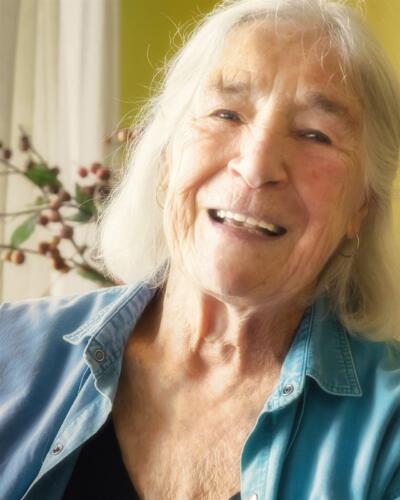 We Work Together for the Benefit of All is a project that editor Heather Graham and assistant editor Merja Tammi rescued from obscurity in the Sointula archives. They took Halminen's original manuscript, Sointula: Kalevan Kansa ja Kanadan Suomalisten Historia, and over a six year period worked with translators Pentti Huuskonnen and his daughter in Finland to transform the document into understandable English.
Kathy Gibler, Sointula Museum Manager, says the translators were able to determine what part of Finland Halminen came from by the dialect of his Finnish writing. She says the path of Halminen's work, originating in Sointula then crossing the Atlantic to Finland, then making its way back to British Columbia, only to have it digitally return back and forth between Canada and Finland for the translation, is a journey worth noting.
Gibler writes that We Work Together for the Benefit of All is an updated translation of Halminen's work with new photographs, footnotes, and appendices of a fascinating story that had not been easily available to the public.
All said, this hard cover edition of is a commendable undertaking and an important contribution to the Canadian historical mosaic.
*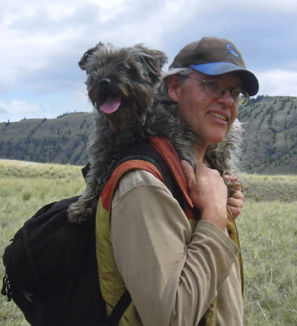 Sage Birchwater, a long-time resident of the Cariboo-Chilcotin, has written several books about the area including Chiwid (New Star, 1995). Born in Victoria in 1948, Birchwater was involved with Cool Aid in Victoria, travelled throughout North America, and worked as a trapper, photographer, environmental educator, and oral history researcher. Sage served as the Chilcotin rural correspondent for two local papers for 24 years while raising his family south of Tatla Lake. He has also lived in Tatlayoko, where he was a freelance writer and editor, and Williams Lake, where he was a staff writer for the Williams Lake Tribune until his retirement in 2009. His other books include Williams Lake: Gateway to the Cariboo Chilcotin (2004, with Stan Navratil); Gumption & Grit: Extraordinary Women of the Cariboo Chilcotin (2009); Double or Nothing: The Flying Fur Buyer of Anahim Lake (2010); The Legendary Betty Frank (2011); Flyover: British Columbia's Cariboo Chilcotin Coast (2012, with Chris Harris); Corky Williams: Cowboy Poet of the Cariboo Chilcotin (2013); Chilcotin Chronicles (2017), reviewed here by Lorraine Weir; and Talking to the Story Keepers: Stories from the Chilcotin Plateau (Caitlin Press, 2022). Editor's note: Sage Birchwater has reviewed books by Erskine Burnett, Paul McKendrick, Hiram Cody Tegart & Andrew Bruce Richards, Chris Czajkowski & Fred Reid, Marianne Van Osch, and Jay Sherwood for The British Columbia Review.
*
The British Columbia Review
Publisher and Editor: Richard Mackie
Formerly The Ormsby Review, The British Columbia Review is an on-line journal service for BC writers and readers. The Advisory Board consists of Jean Barman, Wade Davis, Robin Fisher, Barry Gough, Hugh Johnston, Kathy Mezei, Patricia Roy, Maria Tippett, and Graeme Wynn. Provincial Government Patron (since September 2018): Creative BC. Honorary Patron: Yosef Wosk. Scholarly Patron: SFU Graduate Liberal Studies.
"Only connect." – E.M. Forster
Please follow and like us: