1530 Fight fire with foresight
First Nations Wildfire Evacuations: A Guide for Communities and External Agencies
by Tara K. McGee, Amy Cardinal Christianson, and First Nations Wildfire Evacuation Partnership
Vancouver: UBC Press, 2021
$25.00 / 9780774880664
Reviewed by Kim Naqvi
*
This concise, clear guide for wildfire evacuations in First Nations communities is more than just practical, informative, and accessible for communities and outside agencies. It is also an eye-opening introduction to the complex geography and history of Canada, told through the specific lens of natural hazards and their interaction with both everyday life and complex political and social context. As such, the book not only has a place in the libraries of community and government administrators, it also has a place in the library of anyone wanting to learn about and teach about the geography and history of all Canadian landscapes — inside or outside of its fire-prone forests. As the last few smoky years have taught us, these forests are an intimate part of all of Canada. For geographers, forever explaining that their discipline is more than memorising human locations and physical processes, First Nations Wildfire Evacuations illustrates their true focus on the formation and reformation of complex human and natural relationships in cultural context. What could and should be everyday natural processes, forest fire, tectonic plate movement, and seasonal floods, become disasters only in social and political context.
As the book's authors demonstrate, the risk of wildfire becoming a physical and social disaster can still be mitigated by community actions, even when already at the evacuation stage. To this end, authors Tara McGee, Amy Cardinal Christianson, and the First Nations Wildfire Partnership bring together their professional and personal experience to provide a clear, step-by-step outline of the needs of and processes for addressing wildfire evacuations for both communities and outside agencies. Short, logically organised chapters address, by title, "Deciding to Evacuate," "Putting a Plan in Motion," "Troubleshooting Transportation," "Finding Accommodations," "Taking Care of Evacuees," and "Returning Home."
But First Nations Wildfire Evacuations is much more than a utilitarian "how to" guide. Hazard studies and disaster mitigation are deeply dependent on intimate personal and community relations. Utilitarian approaches which focus on abstractions of population, accommodation, and transportation, rather than complex relationships, can miss people's long term and short term social, physical and cultural needs. For example, elders, couples, families, and children have not only differing, but sometimes opposing needs, with subtle differences in age sometimes making huge differences in need. There are practical and social complexities associated with income differences and other differences in personal resources. The social and physical logistics of remote geographies refer not only to road and air access, but affect populations who may be very unfamiliar with travel modes and outside places. Community and personal identity, and remoteness itself, affect relationships to community and property, the need and desire to stay, and the risk associated with leaving. There are often difficulties communicating between multiple evacuation sites and between evacuation sites and the evacuated site. In brief, there are a host of other intricate needs which can't be easily managed away without intimate community knowledge and detailed communication.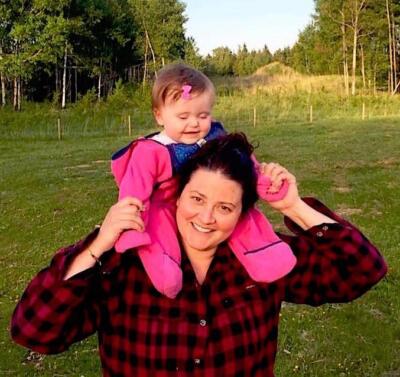 To add this depth, then, each chapter is introduced by a "spotlight" description of one of the seven collaborating communities, giving them voice and identity beyond being a "case study." Each spotlight includes simple, easily understood site and context maps, and some community description. The voices of decision-makers and other community members provide specific experiences and illustrate general concerns, making the wildfire a cultural and social reality for the reader, not the recounting of a news event. Communities become three dimensional, with both strengths and vulnerabilities, reminding the would-be planner that the community is both the recipient of and the resource for aid.
Each chapter concludes with two summary lists of guiding questions, one for First Nations and one for external agencies (there is also a third list for host communities in the chapter on accommodations). This means that the book works both as an initial educational tool, laying down a framework for understanding, interpretation, preparation, and a reference for use in the moment. The combination of conciseness, context, and accessibility is an example of excellent communication well worth emulating.
In addition to providing a pragmatic guide, First Nations Wildfire Evacuations further frames evacuations in historic and political context with detailed introductory and concluding material. The foreword, preface, and introduction outline the immediate and historic context of wildfires and First Nations communities. This includes the disastrous history that has created both extreme fires and extreme isolation, and the emerging context for management, assessment, and redress. There is a useful and usefully brief list of additional resources, though the BC resident might also want to add recent provincial publications. The reference list is appropriately detailed and brief, thus preventing the non-academic reader from being overwhelmed with detail.
"A Note on the Partnership" concludes the work, with 14 pages of background on the delicate and intricate process of researching and communicating the needs of communities as complex entities. Hazards management demands open and clear communication, and requires building trust. Thus, the final section on the research, the researched, the researchers, and the way they overlap grounds the book's 122 pages of guidance in an exemplary and informative illustration of this practice. We learn not only the professional background but the personal journey which brought each researcher into the First Nations Wildfire Partnership, and the experience of each participating community.
Such detail may seem unusual, but it reminds the ordinary reader and would-be planner that they, too, can become experts and participants. Even for those not immediately connected with wildfire or First Nations communities, the book is a guide for community work and research, and a touchstone for how well we know our own communities, their internal resources, and their context.
*
Kim Naqvi is a native of the Canadian prairies, but has lived in the BC Interior for 14 of the past 15 years. She teaches human geography at Thompson Rivers University in Kamloops and has a special interest in the meaning of landscape, and the cultural roots of contemporary economic practice and its social impacts. Editor's note: Kim Naqvi has also reviewed a book by Iona Whishaw for the British Columbia Review.
*
The British Columbia Review
Publisher and Editor: Richard Mackie
Formerly The Ormsby Review, The British Columbia Review is an on-line journal service for BC writers and readers. The Advisory Board consists of Jean Barman, Wade Davis, Robin Fisher, Cole Harris, Hugh Johnston, Kathy Mezei, Patricia Roy, Maria Tippett, and Graeme Wynn. Provincial Government Patron (since September 2018): Creative BC. Honorary Patron: Yosef Wosk. Scholarly Patron: SFU Graduate Liberal Studies.
"Only connect." – E.M. Forster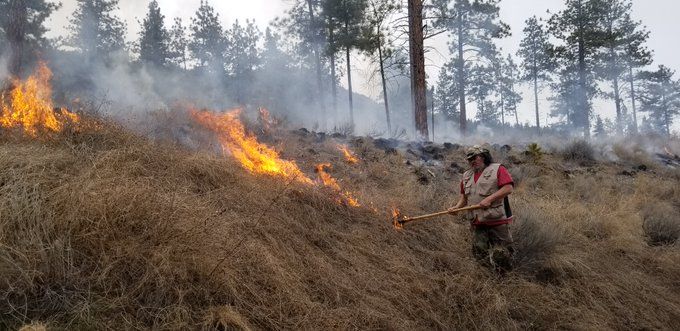 Please follow and like us: