1436 The northern precedent
Lewis & Clark Reframed: Examining Ties to Cook, Vancouver and Mackenzie
by David L. Nicandri, with a foreword by Clay S. Jenkinson
Pullman, WA: Washington State University Press, 2020
$32.95 (US) / 9780874223804
Reviewed by Barry M. Gough
*
Long before the bicentennial of the Lewis and Clark Expedition, with all its patronizing by Steven Ambrose's Undaunted Courage and sentimentalizing through Ken Burns' PBS documentary, the U.S. Army expedition to uncover secrets of those keystone lands acquired by the Louisiana Purchase (1803) had attained a standing in geographical disclosure, one remarkable in global history. Motives for the Corps of Discovery were many. Affirming the influence of the Republic as far as the foothills of the Rockies was paramount; in addition, the tribes were to be befriended, also to be early impressed with the rising importance of the United States. Beyond lay lands and waters and Indigenous peoples cursorily known to sea venturers, traders and captains on discoveries of the far side of the world, many of them the work of the Montreal-based North West Company and Britain's Royal Navy — ventures not usually accorded adequate attention in discussions of the background to the Lewis and Clark Expedition of 1803-06.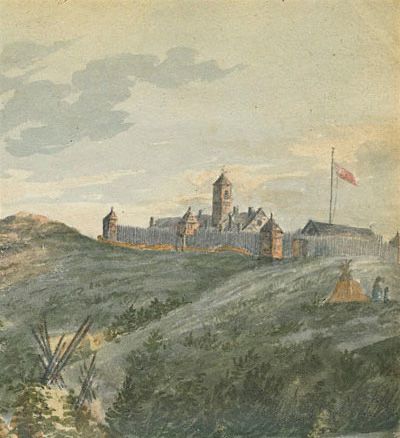 Comparisons are invidious. Doughty Alexander Mackenzie's completed travels from Fort Chipewyan, Lake Athabasca, to remote Dean Channel and Mackenzie Rock (now a British Columbia Provincial Park and a national historic site) stand prominent, a model for the Americans. That was 1793. Captains Meriwether Lewis and William Clark, like Mackenzie, James Cook and George Vancouver evoked the Age of Enlightenment. Mackenzie became famous for his Voyages from Montreal (1801). Mackenzie party's crossing defined the western extent of North America in those latitudes, but, more, showed how a small, commercial expedition manned by Canadien voyagers, and accompanied by a pair of Indigenous hunters, could transit the formidable streams and passes, encounter Indigenous peoples of varied dispositions (and do so without loss of life,) and take astronomical observations that would validate the westering extent of their voyaging. Mackenzie presaged the North West Company's forts in New Caledonia and Canadian trade to China. The Columbia River became the great river of the west, and to its mouth arrived Lewis and Clark. In late 1805, Clark exclaimed, in rapturous relief, "Ocian in view! O! the joy."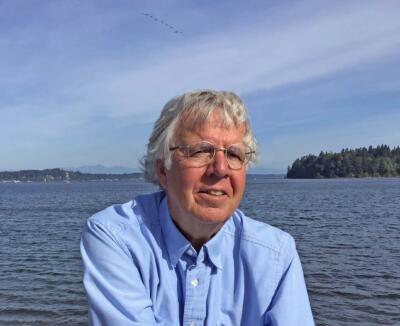 Nicandri brings a welcome iconoclastic twist to the history of discoveries in this quarter. His knowledge is vast, his insights penetrating, his narrative fearless. He writes with simplicity, grace, and clarity – and his book contains that ever so important "bite" that makes for good history and compelling narrative. Above all, his work is thought provoking. He concludes with an attack on the emergence of the "post truth" era in American politics. He does battle against the rejection of the very idea of objectivity by postmodern scholars. He concludes with an appeal to the present to honour the Enlightenment's perspective in search of broad truths about the cosmos and humanity's place in it. Emotive ideologies and personal self-reflection viewed solely through the lens of race and gender he identifies in its worst form by putting Enlightenment explorers under the metaphorical tyranny of Kurtz, Conrad's central character in Heart of Darkness. Nicandri challenges us to be circumspect in our methodology, avoiding herd mentality; this is his best and lasting lesson for our own times.
*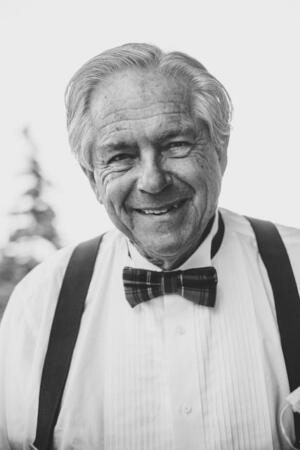 Barry Gough is Emeritus Professor of History, Wilfrid Laurier University. Since 2004 he has lived in his childhood Victoria home. A passionate advocate of Canadian history, his teaching fields have embraced Canadian history, national, thematic and regional, First Nations studies, ethnohistory, and constitutional affairs. He compiled the historical report for the Nuu-Chah-Nulth Tribal Council in the famed Meares Island Case. Familiarity with law of the seas led to providing legal advice in the State of Alaska Inland Waters case. He is a Past Hon. President, British Columbia Historical Federation, and in an executive capacity led the move to support an endowment for initiatory research grants in BC history, now in its third year. His books have received numerous prizes, including the Lieutenant Governor's Medal for Gunboat Frontier, 1984, and the Mountbatten Prize of the British Maritime Foundation for Pax Britannica: Ruling the Waves and Keeping the Peace before Armageddon, 2017. He is biographer of Sir Alexander Mackenzie, Peter Pond and Juan de Fuca. He is completing a biography of the enigmatic first governor of the Colony of Vancouver Island, Richard Blanshard. He has endowed several undergraduate scholarships in History, Political Science, and English at the University of Victoria. Editor's note: Barry Gough has also reviewed a book by Cole Harris for The British Columbia Review. See here for James Wood's review of Gough's Churchill and Fisher: The Titans at the Admiralty (Lorimer, 2017), and here for Howard Stewart's review of Britannia's Navy on the West Coast of North America (Heritage House, 2016).
*
The British Columbia Review
Publisher and Editor: Richard Mackie
Formerly The Ormsby Review, The British Columbia Review is an on-line journal service for BC writers and readers. The Advisory Board consists of Jean Barman, Wade Davis, Robin Fisher, Cole Harris, Hugh Johnston, Kathy Mezei, Patricia Roy, Maria Tippett, and Graeme Wynn. Provincial Government Patron (since September 2018): Creative BC. Honorary Patron: Yosef Wosk. Scholarly Patron: SFU Graduate Liberal Studies.
"Only connect." – E.M. Forster
Please follow and like us: