#907 An all-encompassing loss
The Unbroken Hearts Club
by Brooke Carter
Victoria: Orca Books, 2019
$9.95 /  9781459820616
Reviewed by Zoe McKenna
*
In The Unbroken Hearts Club, Brooke Carter highlights the healing power of community and art in the face of grief and loss.
Brooke Carter is the author of several novels for young adults, including the Runecaster series. The Unbroken Hearts Club was a starred selection for CCBC Best Books for Kids & Teens in 2019.
In The Unbroken Hearts Club, Logan and her father are struggling to heal from the loss of Logan's mother to Huntington's disease. Logan, following in her mother's footsteps, is fascinated with photography. She uses this as a coping mechanism, taking black and white photos of her mother's memorial bench as a means to feel connected to her. In order to process his grief, Logan's father begins to host the local bereavement group in their basement. At the same time, Logan is struggling to navigate her relationship with Cole, her best friend. The accumulation of these many contradictory feelings leaves Logan constantly numb.
Carter balances the familiarity of the high school romance subgenre with the cutting and emotional theme of familial loss and hereditary disease. The result is a story that feels realistic to a point of intimacy.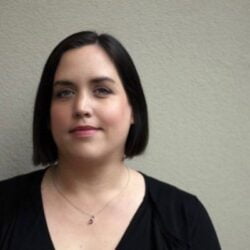 All of Carter's characters are multidimensional and fully developed. At first glance, Logan is a typical angsty teenaged protagonist, sneaking out of her window to avoid her father. However, discovering the source of her emotional neutrality and her tendency towards self-isolation reveals her as far from a stereotype. Similarly, though Cole is the boy-next-door and love interest, he has a far broader emotional capacity compared to what is common in young adult fiction. While externally, Cole is "big-city hot, movie-star hot. Put-his-poster-on-your-wall-and-make-out-with-it hot," he is also imperfect. He makes mistakes and misspeaks, making him a far more realistic love interest than his stereotype usually allows for.
This commitment to character building also allows Carter to populate the bereavement group that Logan's father hosts. Each of the members are thoughtfully composed, reflective of a variety of the ways in which people might encounter grief. Carter manages to use loss as an experience that draws all these characters together, while still maintaining their separate identities as people, above and beyond their grief. This sense of humanity is integral to making The Unbroken Hearts Club such a meaningful read.
Some of the topics explored in The Unbroken Hearts Club are familiar to young adult fiction, such as the discomfort of high school romance, and the feeling of being "a perpetual outsider." Similarly, the uncertainty of what life after high school holds will likely resonate with many young readers. Some themes are very specific to Logan's story, however. The grieving of a parent and the fear that the same disease might cause her own early death is a unique source of anxiety. Logan is overwhelmed by the fear that she might die in the same way as her mother, and this preoccupation with mortality stands out as a powerful theme in The Unbroken Hearts Club.
Despite being a novel about older teens, The Unbroken Hearts Club is intended for audiences 12+. The style of the prose, simple and accessible, certainly reflects this. This is a short novel with a quick pace making it all the more appropriate for younger readers. The content of the story, however, is emotionally mature in a way that older audiences will also appreciate. While the themes surrounding high school romance and being uncomfortable in a teenage body may not be relevant, the difficulty of processing grief and the fear of facing one's inevitable death are themes that will hold weight for all readers, regardless of age. In the face of a deadly global pandemic, this story holds all the more significance.
Through the story, Logan references niche photography terminology. While much of this information will elude or even confuse non-photographers, it serves to demonstrate how essential photography is to Logan. Photography is both an outlet for her grief, depression, and sadness, but also a means to connect with her deceased mother. Through the novel, Logan recalls her mother asking for a "Snapshot, Logan" — a paused moment in time, a view into her day. This repetitive tactic works to remind readers how all-encompassing Logan's loss is. Regardless of the situation, the intention to reach out to her mother remains constant. Carter's inclusion of this hobby as a means of coping is an important one for books aimed at young teens. The novel reinforces the importance of finding healthy outlets for emotions, even at young age, and rightly suggests to readers that their pastimes are mentally and emotionally critical.
The Unbroken Hearts Club is earnest and heartfelt in such a way that it feels distinct from traditional young adult fiction. Carter manages to address the unhappy reality of loss and the uncomfortable influence of luck and chance, while also focusing on the value of family and the importance of embracing the preciousness of life. It is a treat to encounter a novel so thoughtful.
*
Zoe McKenna recently completed her Bachelor of Arts degree from Vancouver Island University. Zoe studied English, History, and Creative Writing, all with a focus in Canadian literature, Indigenous literature, Gothic/Horror literature, Women's literature, and the intersections of them all. She is set to begin a Master's degree in English in the fall of 2020, where she will further her investigation of Canadian Gothic fiction. Her previous work has appeared in VIU's Portal Magazine, The Navigator Student Press, and The Compass Rose: Exploration in Thought. When not reading, writing, or reviewing, Zoe can be found in front of a horror movie with her two cats, Florence and Delilah. She is always covered in cat hair, and wears almost exclusively dark clothing to prove it. Find her on Twitter @zoevmckenna. Editor's note: Zoe McKenna has previously reviewed Decision Point: An Impossible Choice, by Donalda Reid, for The Ormsby Review.
*
The Ormsby Review. More Books. More Reviews. More Often.
Publisher and Editor: Richard Mackie
The Ormsby Review is a journal service for in-depth coverage of B.C. books and authors. The Advisory Board consists of Jean Barman, Robin Fisher, Cole Harris, Wade Davis, Hugh Johnston, Patricia Roy, David Stouck, and Graeme Wynn. Scholarly Patron: SFU Graduate Liberal Studies. Honorary Patron: Yosef Wosk. Provincial Government Patron since September 2018: Creative BC
"Only connect." – E.M. Forster