#898 Back to the brideships
The Runaway Bride
by Jody Hedlund
Grand Rapids, Michigan: Bethany House Publishers, 2020
$15.99 (U.S.) / 9780764232961
Reviewed by Valerie Green
*
Jody Hedlund's book The Runaway Bride tells the story of Arabella Lawrence who arrives in Victoria in September 1862 aboard the S.S. Tynemouth.
Over the years, I have conducted a great deal of research into the topic of bride ships sent out from England to help populate the colonies during the 1860s — particularly one of the most famous, the S.S. Tynemouth.
I was therefore a little concerned about some of Hedlund's initial inaccuracies at the beginning of her book. The main character, Arabella Lawrence, appears to be a well-to-do lady, complete with a beautiful gown and a fan on arrival. According to the author, Arabella had come to Victoria as part of the "consignment of women" in search of a husband and chaperoned on the voyage by Mrs. Robb.
There were indeed sixty young women (some as young as 14) under the care of Mrs. Robb on the Tynemouth but all were orphans, prostitutes, or fallen women.
Most were indeed hoping to capture the attention of a prospective husband, but many also came to simply find positions as domestic servants or governesses.
Hedlund's character, Arabella Lawrence was, by contrast, a "lady" who had left England for a different reason — to escape an abusive relationship with a man her father wanted her to marry. Arabella's prospective husband held a threat over her head concerning her father, so he did not support her in her wish to avoid this marriage. Her only option was to leave England for the New World. She could well have been aboard the Tynemouth but it is unlikely she would have been part of the "consignment" of lower class women. Hedlund mentions Arabella's "quarters" on board the ship but if she had come as part of the package of future brides, she would have been placed in the lower deck with the others in somewhat deplorable conditions for the entire voyage.
The author also mentions Victoria's mayor at that time. She refers to him as Mr. Edward Harris. Victoria's mayor's in 1862 was in fact Thomas Harris, so I wasn't sure whether she had changed it intentionally or it was simply a mistake.
All of that aside, and allowing for literary licence even at the expense of true historical facts, Hedlund's tale soon captures the reader's imagination once Arabella is housed at the military barracks and meets the town's baker. Soon an attraction grows between them and an ensuing competition develops between two very different men vying for her attention.
The two men are on opposite ends of the class spectrum at that time — one suitor, Lieutenant Richard Drummond, is a naval officer and a gentleman, and the other, Pete Kelly, is a hard-working, handsome rogue who owns his own bakery in town and would be deemed "working class." Pete has changed his life around and is determined to now walk a straight path and earn an honest living. Arabella is immediately conflicted between what her head tells her she should do by marrying well in the new world, and what her heart is telling her by the overpowering attraction developing between her and the baker.
There is also another long held discord between the two men quite apart from their attempt to win Arabella's heart. They have always disagreed over how the natives were dealt with after the smallpox epidemic which ravaged many of them in the spring that year, forcing them to head north and thereby spread the disease without the vaccine which should have been available to them.
This is where Hedlund's story becomes more noteworthy and appealing and is very different in scope to other stories written about the women who came to Victoria in 1862 for a better life and possibly a husband.
Hedlund also deals with the other topics of the day in her book with characters that are all strong and relatable. The Lieutenant is determined to influence Arabella to make sure her reputation remains intact, whereas the baker loves her for her free spirit and wants her to be able to do whatever she wants.
The First Nations characters such as the starving child left behind by her tribe are also depicted well, as are Pete Kelly's friends and helpers, Dodge and Blind Billy.
This is a thought-provoking story of a woman who must make a difficult decision about her future life and face the consequences in a world that is very strange to her but soon captures her heart with its rugged beauty. Hedlund tells the story well and makes The Runaway Bride a very worthy read.
Jody Hedlund is today a best-selling author of over twenty historical novels for both adults and teens and has won numerous awards for her work. She lives in central Michigan, United States.
*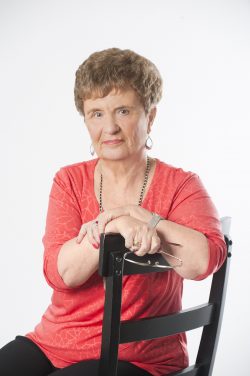 Valerie Green was born and educated in England where she studied journalism and law. Her passion was always writing from the moment she first held a pen in her hand. After working at the world-famous Foyles Books on Charing Cross Road, London, followed by a brief stint with M15 and legal firms, she moved to Canada in 1968 where she married and raised a family, while embarking on a long career as a freelance writer, columnist, and author of over twenty non-fiction historical and true-crime books. She is currently working on her debut novel Providence, which will be published soon as the first of The McBride Chronicles, an historical four-generational family saga bringing early BC history alive. Now semi-retired (although writers never really retire!) she enjoys taking short road trips around BC with her husband, watching their two beloved grandsons grow up and, of course, writing. Editor's note: Valerie has recently reviewed books by Dora Dueck, Tara Moss, Heige Boehm, RM Greenaway, and Harold Macy.
*

The Ormsby Review. More Books. More Reviews. More Often.
Publisher and Editor: Richard Mackie
The Ormsby Review is a journal service for in-depth coverage of B.C. books and authors. The Advisory Board consists of Jean Barman, Robin Fisher, Cole Harris, Wade Davis, Hugh Johnston, Patricia Roy, David Stouck, and Graeme Wynn. Scholarly Patron: SFU Graduate Liberal Studies. Honorary Patron: Yosef Wosk. Provincial Government Patron since September 2018: Creative BC
"Only connect." – E.M. Forster