#706 Hitting life's reset button
Scarred: The True Story of How I Escaped NXIVM, the Cult that Bound My Life
by Sarah Edmondson with Kristine Gasbarre
San Francisco: Chronicle Books, 2019; Vancouver: Raincoast Books, 2019
$24.99 (Canada); $27.95 (U.S.)  / 9781797202396
Reviewed by Nathaniel G. Moore
*
When I was in my undergrad, I took a course on new religious movements, more sensationally known as cults. In our textbook, Cults in Context: Readings in the Study of New Religious Movements, Lorne Dawson noted that, "the nature and evolution of charisma can thus provide opportunities for charismatic leaders to indulge the darker desires of their subconscious." This is the prevalent spoiler of all cults. It comes down to the dark desires of its leader and bending the will of members in need of structure and belief. "Charismatic leaders," Dawson continues, "may be able to render followers exclusively dependent upon them, eliminating constraints or inhibitions on their whims, leading to the possible emergence of unconventional sexual practices and violence."[1]
Cults are as old as time, yet our reaction to their existence and capacity for sympathy towards those swallowed whole by their rigid and unorthodox grip is as divergent as their numerous forms. Countless podcasts, Netflix docs, and books come out each year emphasizing the sycophantic intrigues of cult followers. We cannot get enough of these mind-bending accounts of disillusionment and personal neglect. Nothing is more personal than that which occurs to us physically and emotionally. To relay these details to a friend or therapist is one thing; to regurgitate on the page for all to see is another thing altogether.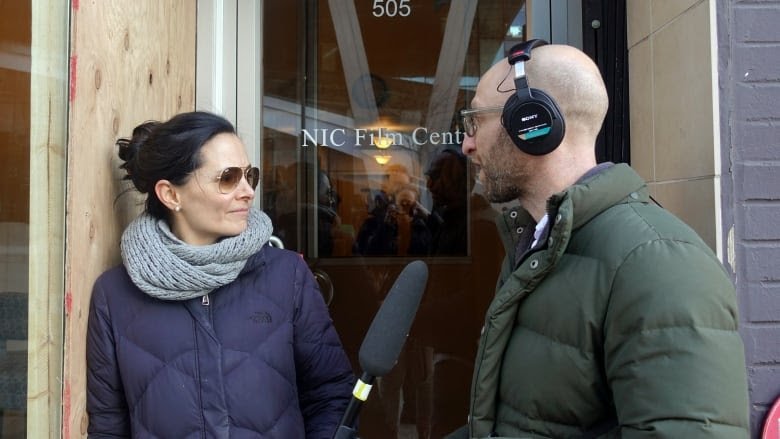 Sarah Edmondson was a fledgling actress living in Vancouver with her filmmaker boyfriend David when she first heard of NXIVM (pronounced "NEX-ee-um"), a cult she would later become a key part of for more than a decade. NXIVM has been called everything from a "Hollywood Sex Cult" to a pyramid scheme to a multi-level marketing company that rewarded dedication and put its trainees through rigourous workshops called "intensives" that lasted up to fourteen hours a day and ran for two weeks, costing thousands of dollars. These usually took place in hotels and hotel conference rooms. Founder Keith Raniere, an ambitious entrepreneur known as "Vanguard" to NXIVM members, has been in the news recently with horrific revelations of sexual slavery, food control, and human branding. What was set up to resemble a personal development collective with pathological optimism has been exposed as something much darker, with Raniere recently found guilty of seven charges, among them sex-trafficking, wire fraud conspiracy, and conspiracy to commit forced labour. (Another former cult member, Toni Natalie, wrote her own memoir, also published recently, called The Program: Inside the Mind of Keith Raniere and the Rise and Fall of NXIVM, and in recent interviews she has admitted to finding peace and catharsis with the news that Raniere is now in prison.)
At first, Edmondson's life in NXIVM appeared as business as usual, a complement to her life and passion for self-care. The Vancouver-based actress's professional life reads like someone about to receive a Canadian Screen Award (voice actor for My Little Pony:Friendship is Magic, Transformers, Continuum, Dinotrux, Max Steel, At Home in Mitford, and Love at First Bark, to name a few.) At first glance her biography couldn't be further from describing someone engulfed in a mind-controlling cult; but then again, that's just what is so fascinating about these sects: they can prey on and influence susceptible people in all walks of life, age, gender, or postal code.
In 2005, at the age of 28, Edmondson, along with her boyfriend David, went on a cruise called the Spiritual Cinema Circle Festival at Sea. "I, for one, had been starving for purpose and fulfillment, and being a part of this kind of setting was what I needed to stay motivated," she told herself. The festival was also screening one of her boyfriend's films. Deeply interested in self-improvement, the self-described nerd who spent her youth listening to self improvement tapes instead of music, chasing spiritual bestselling books such as The Artist's Way and The Celestine Prophecy instead of boys, Edmondson saw the cruise as both a spiritual and networking opportunity. And she was up for the adventure.
On the cruise, a filmmaker they admired, in a not-so-chance encounter, told them about NXIVM, which he described as "a community of humanitarians who were spending their time and resources to shift the state of humanity." Edmondson and David became not only intrigued but borderline ecstatic.
After worrying about the initial fee for their first seminar, they made their way to a Holiday Inn Express in Burnaby, sat on ripped chairs, and watched Nancy Salzman, the company's president, "who addressed the camera in a shoulder-padded suit and scholarly spectacles while seemingly never to pause for a breath." Edmondson couldn't look past Salzman's 1990s Murphy Brown aesthetic and wondered why on earth she had paid over two grand to sit and watch a video. But things changed and Edmondson perked up when she read one of NXIVM's promises: "We are an ongoing program that helps you develop the necessary inner strength to achieve success. It's a team effort with team support." She liked the sound of that.
As a story, Scarred is the stuff of suspense and terrific drama, combined with the agony of witnessing humans at their most vulnerable, angry, and disrespected. Readers witness the slow build towards near-total self abandonment as Edmondson's life was taken over by those she trusted. Then followed more than a decade of commitment, not to mention thousands upon thousands of dollars, missing friends' weddings because of "ethics breaches," and giving so much of herself that she arrived at her breaking point. Sitting naked in a room full of fellow women, all blindfolded, she was with several others branded just above her pubic line. During a pain she described as worse than childbirth, she realized she had, very carefully, to escape. While caring for her oozing scar, she learned that the scar was a sideways K and R, representing the founder's initials.
Soon Edmondson was meeting with the FBI and telling her story. Her emancipation was imminent, but the healing was only beginning. In late 2017, working closely with the FBI, she helped build a case against Raniere and began to work with the media as well, with every outlet from A&E to CBC, all the while cathartically journaling.
I am clean again. I know that through this process I will have forgiven those who betrayed me; who threw me under the bus. Who gaslit me and scavenged my delicate naive mind to replace my beliefs with theirs. I will let go of the rage, just dance in the breeze with that clothesline … swaying calm.
It's taken years, but in the end, with the help of her true friends, her husband and daughter, Edmondson has navigated towards inner peace. Scarred documents that she has hit the reset button on a life where she is now in control and no longer the plaything of a sociopathic narcissist who was unable to respect anyone or to see people for what they are: individuals.
*
Nathaniel G. Moore is the author of seven books including Savage 1986-2011 (Anvil Press), winner of the 2014 ReLit Award for Best Novel. His reviews have appeared in subTerrain, the Georgia Straight, Canadian Literature, and the Globe and Mail. He recently completed a book about his family's involvement in a 1960s faith-healing cult, based on a long-read essay he published in Toronto Life in October 2018. Formerly of Pender Harbour, he now lives in Fredericton, New Brunswick.
*
The Ormsby Review. More Books. More Reviews. More Often.
Publisher and Editor: Richard Mackie
The Ormsby Review is a journal service for serious coverage of B.C. books and authors, hosted by Simon Fraser University. The Advisory Board consists of Jean Barman, Robin Fisher, Cole Harris, Wade Davis, Hugh Johnston, Patricia Roy, David Stouck, and Graeme Wynn. Scholarly Patron: SFU Graduate Liberal Studies. Honorary Patron: Yosef Wosk. Provincial Government Patron since September 2018: Creative BC
"Only connect." – E.M. Forster
Endnotes:
[1] Lorne L. Dawson, Cults in Context: Readings in the Study of New Religious Movements (Toronto: Canadian Scholars Press, 1996), p. 117.