1928 DIY cocktails
The Five-Bottle Bar: A Simple Guide to Stylish Cocktails
by Jessica Schacht
Victoria: Touchwood Editions, 2022
$28.00  /  9781771513760
Reviewed by Rebecca Coleman
*

Have you been out for drinks lately? At some of my favorite cocktail bars, drinks are now in the $20 to $25 range, and even at chains, you're looking at between $13 to $17 for one drink.
Yes, your favourite bar is also feeling the hit of inflation.
So, if you haven't already, it might be time to invest in some basics and turn your backyard into your favourite bar.
Enter The Five Bottle Bar.
Penned by Jessica Schacht, whose qualifications are legit: co-founder of Vancouver Island's Ampersand Distilling, she's had years (and lots of source material) to perfect the cocktail.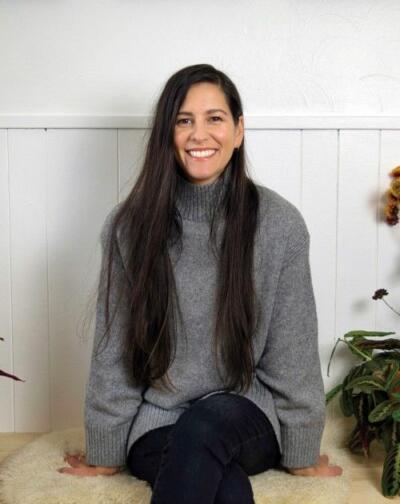 The Five Bottle Bar is kind of like a capsule wardrobe; you have your little black dress, a jacket, a blouse, a pair of pants and a skirt. With this combination, you can create virtually countless outfit options. Here, our five staples are gin, vodka, whiskey, sweet and dry vermouth, and Campari. With these five spirits, plus some other stuff you probably already have in your fridge, you can create hundreds of tasty cocktails. At considerably less than $25 a pop.
The book organizes its cocktails into categories, starting with the classics; the recipes everyone has probably had, are relatively simple to make, and likely everyone should know how to make. A classic Martini? Yes, please. G&T? All right! A Negroni (repolarized by Stanley Tucci during the pandemic)? Sign me up.
Next up, we get into classic cocktails and then riffs on said cocktails. Like Sours or Flips or Punches. Swap out a different kind of spirit in the same recipe, and you get a whole different cocktail.
By the way, if you're sober, there's a whole section here for you, as well. Mocktails are making huge waves right now, due to many people giving up booze for their own personal reasons. Or maybe just a way to include the night's designated driver in the fun times.
Cocktail culture has seen a real resurgence over the past couple of decades, and nowhere has that resurgence been stronger than Vancouver Island, and specifically, Victoria, who has more bars and restaurants per capita than any other Canadian city. In addition, three Victoria bars, Clive's Classic, The Courtney Room and Wind Cries Mary, have been voted as some of the top cocktail joints in the country.
A big driver behind this movement was due to Sean Soole, and while the world of cocktails is still a bit of a boy's club, women are making waves as well. In her "Contemporaries" section, Schacht highlights recipes from female movers-and-shakers in the scene, like Hailey Pasemko of The Wolf in the Fog in Tofino (voted one of Canada's best restaurants), Julie Ferris of the Kingfisher Oceanside Resort and Spa in Courtenay, and Reece Simms, who's becoming well known as an whiskey expert, and educator, world-wide.
There is even a "Bonus bottle" section (bubbly, natch), tips on how to pack TSA-safe cocktails for your next vacation (or business trip, I'm not judging), and an entire recommendation section based on your region and budget.
As someone who spends way too much time prowling second hand stores for vintage barware, I especially appreciated the section on how to kit out your bar cart.
Many of the recipes here are ultra-simple; foolproof, really. It's very much a book for beginners, though I think it also goes a long way to demystify the alchemy of good cocktail composition. Although I do think the book leans a little too heavily on gin (though if you own a distillery whose main product is gin, it does make a lot of sense).
I did, however, really enjoy the headnotes for each recipe and the tone Schacht takes with them. The history of the cocktail is always fascinating to me, and her feminist perspective (in the notes for a Mint Julep, she says "…smash the ice with a rolling pin. Smash it like the patriarchy.") is cheeky and fun.
There's something so magical about paging through a book and picking out things you want to try; it's so much more romantic than googling.
And isn't that, after all, what cocktails are all about? Slowing down, taking a moment. Pausing to sip and savor.
Gin Pal
by Jessica Schacht, The Five Bottle Bar
1 oz gin
¾ oz dry vermouth
¾ oz Campari
Lemon twist for garnish
Add all the ingredients into a cocktail shaker. Fill with ice and stir until the shaker gets frosty. Strain into a chilled cocktail glass. Garnish with the twist of lemon.
*
Rebecca Coleman is a content creator, foodie and 2x cookbook author. She specializes in vegan/vegetarian food, and is always on the hunt for the world's greatest donut. Rebecca lives in Vancouver, BC, with her son and their tuxedo cat. Visit her website at: https://cookingbylaptop.com/
*

The British Columbia Review
Interim Editors, 2023-24: Trevor Marc Hughes (non-fiction), Brett Josef Grubisic (fiction)
Publisher: Richard Mackie
Formerly The Ormsby Review, The British Columbia Review is an on-line book review and journal service for BC writers and readers. The Advisory Board now consists of Jean Barman, Wade Davis, Robin Fisher, Barry Gough, Hugh Johnston, Kathy Mezei, Patricia Roy, Maria Tippett, and Graeme Wynn. Provincial Government Patron (since September 2018): Creative BC. Honorary Patron: Yosef Wosk. Scholarly Patron: SFU Graduate Liberal Studies. The British Columbia Review was founded in 2016 by Richard Mackie and Alan Twigg.
"Only connect." – E.M. Forster
Please follow and like us: