1886 Artfully, maddeningly told fiction
Landscapes
By Christine Lai
Toronto: Doubleday Canada, 2023
$29.95 / 9780385684248
Reviewed by Jessica Poon
*
Landscapes by Vancouver's Christine Lai is an ambitious, atmospheric debut novel, told artfully and often through art.
The protagonist, Penelope, is dreading a reunion with Julian, her former love interest and rapist from twenty-two years ago, who is also the elder brother of her longtime partner, Aidan. The near-future story takes place mostly in Mornington, a posh estate in England that was once a quasi-museum and is currently serving as a nonprofit for artists, refugees, and travellers. Mornington is in a state of disrepair and has been sold. Meanwhile, before the property changes hands, Penelope archives surviving objects and ruminates on art and her past with Julian, who will visit Mornington one last time before it is demolished. Despair and eco-guilt are rampant in the novel; dread pervades the pages. Fittingly, there are a lot of termites, nightmares, and termite nightmares.
The novel is told through journal entries, analytical mini-essays about art—in particular, works that depict the rape of women—all spliced with an ongoing catalogue of artifacts that Penelope herself writes. Though largely in first person past tense from Penelope's point of view, there are also sections devoted to Julian, told in third person and present tense. The art essays are often more revealing of Penelope's state of mind than her own journal entries in first person, which is likely intentional. Art as a coping mechanism and as a way to understand the world—these are rendered exceptionally well, in haunting detail.
Aidan primarily exists to be nice to Penelope, which is admirable on a personal level but dull on a story level. There is little discord, a lot of vegetable soup served, and plans to live in a trailer together after Mornington is gone. It is unclear whether Aidan is cognizant of Penelope's dependency on sleeping pills. 
There are a couple of vague intimations that Penelope may not be white in the form of her late father opining how unfair "the system" is; however, by and large, Lai dedicates few words to her appearance. Penelope's made uncomfortable by being photographed, with her favourite image of herself being out of focus. She writes: "I find greater comfort in the house's current state of dereliction. It seems more honest, more aligned with the rest of the world." None of that, of course, remotely sounds like healthy self-esteem. Even Julian, certainly a man who cares about conventional attractiveness, seems unable to ascertain if she is good-looking, per se. Thus, Penelope's appearance remains a mystery. It is almost as though Penelope is a vessel for Julian and Aidan to project their aspirations to understand art. Presumably, Penelope's enthusiasm and desire to understand art is what initially draws both brothers to her, for it certainly isn't her sense of humour. 
Whether Penelope's aversion to narcissistic mirror gazing or photographs is a lifelong habit, or one cultivated only after being raped by Julian, is not explicitly clear. Often, the information being withheld—of which there is a lot—seems more evocative than the information readers can access. 
There is a moment when Penelope cannot bear to hear the possibility of hearing Julian utter her name that is understated, yet wrought with painful effectiveness:
"When I heard him say my name to Julian, I got up and left the room. I did not want to know how Julian had reacted. I did not want to imagine his voice saying my name back, with trepidation, or disgust perhaps, the way that people utter the name of unclean things."
Though it is unlikely Julian would pronounce Penelope's name "the way that people utter the name of unclean things," this projection is distressingly realistic, all too representative of how frequently victims feel stained by what was done to them, rather than anything they have done themselves.
Penelope's voice is poignant when she reflects on her former academic aspirations, quashed by competitiveness and the realization that her academic work had little effect on the world's ecological catastrophes, and a rare moment of self-awareness when she talks about wanting to possess beauty when she reflects on her first boyfriend, Michael. Unfortunately, often when Penelope is about to write something genuinely illuminating and interesting, the insight is either interrupted by yet another artefact description, bleak art essay, or rather self-undermining sentiment along the lines of "But I don't know why I felt that way." Perhaps one can argue that eluding straightforward storytelling is also a coping mechanism, and a common one at that.
With that being said, Penelope being unable to admit, or even be retrospectively aware of her former sexual attraction to Julian, is frustrating. Having perused his photograph long before meeting him, feeling drawn to him, and, most notably, escaping persistent writer's block after he kisses her for the first time—that all seems like easily identifiable sexual attraction. Before Julian, any remotely similar intensity of feelings were only evoked by art for Penelope.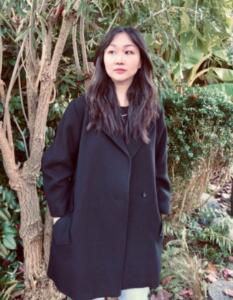 And yet, in Penelope's recollections, twenty-two years later, she cannot seem to vocalize the fact that she used to be sexually attracted to this man. Is she in denial or is she genuinely this clueless? Does she mistakenly believe her former sexual attraction makes her somehow complicit in her own rape? The amount of inexplicability Penelope seems to give to her younger self do not mete with the facts. If a man kisses you and suddenly you're able to write prolifically on a daunting artistic subject that previously stymied you, and you're able to recognize this kiss-inspired productivity as unmistakably causation, it's pretty safe to say, there is sexual attraction. It's not open heart surgery or rocket science.
Julian, likewise, also seems to be ludicrously opaque to himself. In this passage, for instance:
"He still has in his wallet an old train ticket from the 1960s that they found in one of the bookshops on Charing Cross Road. He takes out the ticket and sniff its; the paper gives off a scent that has become more distinctive over time. He has no idea why he kept the ticket and why he is thinking of Penelope yet again as the train moves on towards Milan."
Really? A ticket he acquired in Penelope's company, a ticket he has uncharacteristically and sentimentally kept for years, and he has "no idea" why it reminds him of Penelope? If accepted at face value, this lack of self-awareness is borderline preposterous.
Instead of making Julian a fully nuanced, three-dimensional character, he is mostly written as a sociopathic-seeming person lacking in emotional intelligence. Julian apparently believes it to be thoughtful to catalogue all his former paramours' flaws and provide such documentation neatly wrapped up. Penelope, the reader hopes, is exempt from such egregious conduct. Although doubtless people like Julian truly exist, one could argue that such sociopaths are usually better at concealing such natures. In any case, I'm not asking for Julian to be likeable, though; I'm asking for him to seem real. Not every rapist is a sociopath with expensive taste in Swiss watches; I daresay, most are upsettingly ordinary men. And surely, an art historian like Julian, better than the average person, would be able to understand, at least theoretically, the inherent storytelling intrigue of a photograph or a postcard. If Julian contains multitudes, they don't show up on the page. In the most innocuous scenes of Julian—of which there are essentially none—there is always a sinister undertone, and this insistence on his unequivocal status as villain becomes gratingly limited. I had a real sigh of relief when Julian leaves a waiter a generous tip.
When Penelope recognizes she is more despondent about the loss of a painting—a copy of the original—than a Mornington resident being stabbed (though not fatally injured), I felt the literary gaiety of a character truly being able to inhabit not only their evident shortcomings, but to be aware. I only wish this self-awareness for Penelope showed up as often as an old book with foxing or a postcard of strangers.
Penelope seems to be her most legitimately contemplative when she shares scenes with Celia, a painter who is temporarily residing in Mornington. Celia's thoughts on what it is like to be a subject for a painting seem uncannily similar to what it is like to review an author's book:
"Painting someone, she said, is my way of paying attention. It is not a form of judgement.… The experience of being painted can be alarming. Some of the portraits the art students did of me turned me into a sort of monster, with dislocated body parts. It is never an easy process to find out how someone sees you, no matter how subjective or fleeting that vision might be."
Though I found the ending maddeningly anticlimactic, I often think of another quote from the wonderful, arguably underused character of Celia—"The truth of any single thing, Celia said in response, requires time and continual return"—and she is right.
*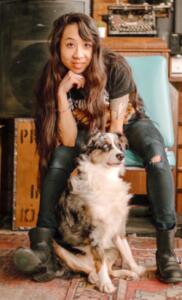 Originally from East Vancouver, Jessica Poon is a writer, former line cook, and a pianist of dubious merit who resides in Toronto. She is currently a MFA candidate in Creative Writing at the University of Guelph. Editor's note: Jessica Poon has recently reviewed books by Logan Macnair, Jen Sookfong Lee, J.M. Miro (Steven Price), Bri Beaudoin, Tetsuro Shigematsu, Katie Welch, Megan Gail Coles, and Ayesha Chaudhry.
*
The British Columbia Review
Interim Editors, 2023-24: Trevor Marc Hughes (non-fiction), Brett Josef Grubisic (fiction)
Publisher: Richard Mackie
Formerly The Ormsby Review, The British Columbia Review is an on-line book review and journal service for BC writers and readers. The Advisory Board now consists of Jean Barman, Wade Davis, Robin Fisher, Barry Gough, Hugh Johnston, Kathy Mezei, Patricia Roy, Maria Tippett, and Graeme Wynn. Provincial Government Patron (since September 2018): Creative BC. Honorary Patron: Yosef Wosk. Scholarly Patron: SFU Graduate Liberal Studies. The British Columbia Review was founded in 2016 by Richard Mackie and Alan Twigg.
"Only connect." – E.M. Forster
Please follow and like us: