1811 What makes a good essay?
Two books reviewed by Sheldon Goldfarb:
Best Canadian Essays 2021
edited by Bruce Whiteman
Windsor, Ontario: Biblioasis, October 19, 2021.
$22.95  /  9781771964371 (paperback)
*
Best Canadian Essays 2023
edited by Mireille Silcoff
Windsor, Ontario: Biblioasis, November 15, 2022.
$22.95  /  9781771965033 (paperback)
*
What makes a good essay? For that matter, what makes an essay? The editors of these two collections wrestle with these questions. One of them, Mireille Silcoff, talks of the hundreds of essays she has to read to make a choice, but how can she even choose till she knows what an essay is? It's different from a news feature, isn't it? A factual account? It's not a book review, says the other editor, Bruce Whiteman (greatly disappointing this book reviewer).
But do definitions really matter? If it's good, isn't that enough? Silcoff walked around with her Emma Gilchrist essay on DNA and adoption, not sure if it qualified, but in the end put it first in her book, where it belongs: it is perhaps the best one in either of these two books, though after walking around with that notion in my head for weeks, I came upon one of the last essays in her book, Jamaluddin Aram's on Afghanistan, and thought, Oh, this one's best, this one is marvellous, full of Zen acceptance even when talking about the Taliban. The Taliban, for God's sake.
If anyone has a right to feel angry, it would be Aram, having seen his country destroyed and turned into a beautiful land full of suffering. But he's not angry, at least not in print. He has transmuted his anger into something else, risen above it, or below it.
Some of the other essays in these books are much more angry. Bruce Whiteman even seems to have sought those out. He says a good essay requires passion (either anger or love). Mireille Silcoff takes a different approach. She's looking for explorations, essays that conjure up a subtle magic, that take you unexpected places, not ones that – but let's not talk about those.
Does an essay have to be personal? You might say yes. You might think of Montaigne (the granddaddy of essayists) writing about his cat. And one of the best essays in Whiteman's collection is Ian Waddell's personal account of the backroom negotiation that led to the inclusion of the aboriginal rights section in the Constitution.
But in Silcoff's collection, another good essay is the one by Paul Howe about us all being teenagers now and how that's not a good thing (because it leads to Donald Trump). The author is not a teenager (at least I don't think so), though of course his point is that we all act like teenagers now, and maybe he does that – but it's not in the essay, if it is an essay; it's more a sociological analysis, and one you may disagree with – I partially disagree with it – but it gets you thinking, in part about what it means to be a teenager (which is where I disagree with the author).
Maybe that's the sort of essay I like, a thought-provoking analysis, but I also like Mark Kingwell's moving tribute to his dead mother and her love of baseball and of course Emma Gilchrist's journey of exploration, trying to find her real father, trying to come to terms with the misleading information her birth mother gave her, having to tell the man she thought was her birth father that really, no. Sadness and joy and all of life are in this essay, making it one of my favourites, though perhaps I like Jamaluddin Aram's Zen meditation on Afghanistan best.
I think I'd like to create my own collection, drawing on the best in these two. I'd take the essays that muse and wonder and explore, not the ones that preach. The fascinating, misty essay about becoming a mother while trying to write a novel. Or the nostalgic essays about a Spanish villa or Fishing with Tardelli or the one about a dead flyer who used to live in the house the essayist bought. Or the essays about being lost: the writer who can't write because of illness, the woman who always kept apart and now muses about loneliness; she (Sharon Butala) teeters perilously close to a solution, but solutions don't really solve anything, as the author of an essay on growing up in crime-ridden Rexdale says: all the solutions there just made things worse.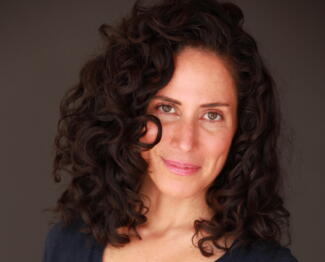 Many of the essays here are downbeat, especially in Whiteman's collection. A sign of the times perhaps, Covid and its effects. Whiteman's lead writer says we're all going to hell and we've always been going to hell. Oh, dear. Silcoff's collection is less bleak, more hopeful, more about muddling through when things seem bad, which is all I suppose we can do. If Covid disrupted us, as one writer says, talking about friendships, perhaps we will recover and discover new friendships and even find "a happier, sunnier time."
*
Sheldon Goldfarb is the author of The Hundred-Year Trek: A History of Student Life at UBC (Heritage House, 2017), reviewed by Herbert Rosengarten. He has been the archivist for the UBC student society (the AMS) for more than twenty years and has also written a murder mystery and two academic books on the Victorian author William Makepeace Thackeray. His murder mystery, Remember, Remember (Bristol: UKA Press), was nominated for an Arthur Ellis crime writing award in 2005. His latest book, Sherlockian Musings: Thoughts on the Sherlock Holmes Stories (London: MX Publishing, 2019), was reviewed in the BC Review by Patrick McDonagh. Originally from Montreal, Sheldon has a history degree from McGill University, a master's degree in English from the University of Manitoba, and two degrees from the University of British Columbia: a PhD in English and a master's degree in archival studies. Editor's note: Sheldon Goldfarb has recently reviewed books by Nick Thran, Susan McIver, James Gifford, Alan Twigg, Yosef Wosk & Nachum Tim Gidal, and Andrew Chesham & Laura Farina, and he has contributed a comedic poem, The Ramen, based on Poe's "The Raven."*
*

The British Columbia Review
Interim Editors, 2023-24: Trevor Marc Hughes (non-fiction), Brett Josef Grubisic (fiction)
Publisher: Richard Mackie
Formerly The Ormsby Review, The British Columbia Review is an on-line book review and journal service for BC writers and readers. The Advisory Board now consists of Jean Barman, Wade Davis, Robin Fisher, Barry Gough, Hugh Johnston, Kathy Mezei, Patricia Roy, Maria Tippett, and Graeme Wynn. Provincial Government Patron (since September 2018): Creative BC. Honorary Patron: Yosef Wosk. Scholarly Patron: SFU Graduate Liberal Studies. The British Columbia Review was founded in 2016 by Richard Mackie and Alan Twigg.
"Only connect." – E.M. Forster