1787 A Lot of Haida Gwaii
Lot
by Sarah de Leeuw
Qualicum Beach: Caitlin Press, 2022
$20.00  /  9781773860763
Reviewed by Harold Rhenisch
*
This book is a walk in an intertidal zone between peoples, logs, rocks and languages. It is at once a map and a woman turned to salt, looking back. In Lot, Sarah de Leeuw looks back to her homeland, Haida Gwaii, when it was the Queen Charlotte Islands. It is a book about settlers, what they bring with them, what they meet, and the consequences of all that, especially for women, namely:
Wordless
Sea
Wordless
Sky
Wordless
Stone
Wordless
Shore [p. 40].
These are not lyrics. They are reports of the loss of innocence and future akin to the Biblical story of Lot, who God sent with his wife and daughters out of the city of Sodom before He destroyed it for its wickedness. Lot's wife is the character here. She disobeyed God's command not to look back, turned around for a last glimpse of home, and was turned to salt. Lot's line continued through his daughters, not through her. Hard stuff.
A hundred years ago, Rainer Maria Rilke told a similar myth: the myth of Orpheus who invented music. He was allowed to go to the land of the dead to rescue his beloved Eurydice with music, on the provision that he trust that she was following his playing. He was warned that if he looked back she would not be there. He looked back.
It is wonderful to see such myths turned around and to have a woman looking back and meeting her lot in life, her fate, head on. de Leeuw documents a transition from a European patriarchy, with mothers vanishing into the narratives of fathers, until her mother recreated lost matriarchal traditions…
…………………………….my mother
who bore her own two daughters
the other not me named
for a star, a princess, originally
Hadassah, who saved people
in exile, who went on to bring
a daughter into the world [p. 70].
Included in this experience is the negotiation with puberty and the burdens of adulthood between girl and woman. As de Leeuw looks back, words are interrogated, not so much for what they say but for what they don't. Hints and evocations are essential to these poems, yet when you look more closely, you have only words, like columns of data scrolling up a screen.
Polaroid                                             Halibut
Zodiac                                                Western Swamp Kalmia
Sears                                                   Club Moss
Walkman                                           Merten's Cassiope [p. 119].
The approach responds to how colonialism on this coast included the transformation of complex intertwined social, spiritual and physical environments into a series of interpretations, statistics and reports that were then used as the foundation for history, social development, administration, and control. Everything that existed before the reports suddenly existed only in the interpretations of newcomers. Or so the law said. What people actually lived was often another thing.
Land law, water law, Indian Reserve boundaries, marriages, fishing law, even species counts and fishing quotas, are all examples of such transformations. They are matched equally by a historical lack of voice for ravens and geoduck clams, rivers, Indigenous people, women and children. Lot attempts to do something about such silence and does so with energy and intelligence.
The tradition de Leeuw follows flourishes among Native American artists such as Terrance Guardipee, who lay down spirit paintings on old Reservation ledgers to overwrite settler spiritual texts with the spirit that they could not contain. They sit within the context of line drawings like the wind, made without stopping.
de Leeuw's spirit drawings are improvised lists, chants, erasures, and intertidal zones you carefully pick your way through, as she did, when she was young and isolated on the Queen Charlotte Islands. Like childhood, it is a country now lost. The reclamation of its ancient name, Haida Gwaii, is a powerful gain in voice for the Haida and all British Columbians, but is also a loss of de Leeuw's personal history. The sadness and difficulty of this bind floats through this book. Even love can't quite shake it off:
My best friend came to work with me.
Actually, she is now dead.
We lived in a tent for two months.
Our sweat and condensation.
de Leeuw's decision to centre Lot's elegies around a particular kind of ledger has kept many of these forces simultaneously at play, just as they are on the islands today. This ledger is a "lot." A lot is a production series (a dye lot), a place of storage (a parking lot), a small piece of a whole (a building lot), a grave (a plot), a large number of something (a lot of words), and a bunch of things bundled together for sale (a lot at an auction). These terms reach deep into colonial history. A lot is also a load, a lot of objects all carried at the same time. It burdens, in the same way that a loud noise or bright colour is a lot and prevents concentration. There are lots of men in this book, settlers who have historically monopolized weight of voice to give women the role of being light.  Conversely, de Leeuw writes:
About the time
I began to develop breasts,
I became obsessed with weight [p. 144].
Here in Lot, de Leeuw claims that weight. Throughout the book, she reveals a strong identity as land and sea and, at the same time, the objects of settlement life. She makes no claim that this is an easy balance. Still, what does a person bound like this keep and what does she let go? What is a woman's life in such a world of letting go, or even of not wanting to? What is a land's life? How do people in the shadows, as women and Indigenous people once were, spring into light?
de Leeuw doesn't answer that. Instead, she combines the actions and consequences of prose with the inferences and affects of verse to make word objects that speak enormous loss and silence, with flickers of the familiarity and joy that are "home."
Settlers did try to make the islands a home. As the daughter of settlers, to find the islands de Leeuw has to unsettle them. Lot is this process in action. It is not a set of conclusions, though. It is a series of actions, lots laid out on a body that is de Leeuw's sense of land, bundled together by an experience of language, which sometimes hides and sometimes reveals.
When de Leeuw is lyrical, and there are poems here to sing out loud at the top of your voice, she is a happy girl, in a childhood delighting in word-world correspondences.
Fish kiss here where fishes kiss fishy
kisses, a fish kissing place, kissing eyes [p. 110].
In other poems, she is guarded and defensive. In others, there is bewilderment and rage. "I can't remember its colour," she writes of the ancestor, the mythic Golden Spruce of Haida Gwaii, as if anyone could, as if human memory even works that way. It doesn't. No one remembers like that.
This is a classic tragic trap — the thing that makes the book great, and it is, is the thing that limits its ability to escape its past. People become united in these poems, but the conflicts created by settlement and awareness remain a deep tragic rift ripping through them. Facing it, that's what de Leeuw can do. She does it almost without flinching.
Often de Leeuw doesn't just cast light on records and historical materials but erases them to show their shadows. Her mature lyrical voice embraces breakage and a cache of verbs and connectives like the stones you walk through at low tide. Form-wise, the flat surface of the book, reminiscent of the four-dimensions-folded-into two of traditional Northwest Coast art, almost escapes the Western routes of tragic tradition. Maybe that "almost" is the most valuable thing here, that way of holding things together, but not by force or individual voice, just by giving things their own weight. Look:
I step over starfish.                                              They inlets.
I balance on driftwood.                                       They sand.
I cannot spell ghost.                                            They crayfish.
I dig for razor clams.                                           They moss [p. 122].
The poet and short story writer J. Michael Yates embraced that shore fifty years ago. In his surreal short stories, he had the sea, the unknown, hidden, voiceless parts of social and spiritual experience on the islands, overwhelm the land and destroy newcomers. It was madness. de Leeuw shows that the situation has stabilized. Meetings with others here no longer destroy identity. That is true progress.
In doing so, de Leeuw reaches back to a generation of settler women whose solution to these pressures was to integrate the stresses within themselves, to swallow the pain and protect their children from it until nothing of it remained. It was heroic. It didn't work. Or, maybe, de Leeuw appears to be saying, sometimes it did.
de Leeuw's approach, to honour those women and to step forward, to place her body in witness, is a path, however crooked, between settler and Indigenous lives, all of them between the land and the sea. The approach works. Its cost, though, is that the grounding of memory and the heaviness of loss cast long shadows. That is a lot for a woman or a book to carry and to map.
de Leeuw is not only a great cartographer, but a brave one.
*
Harold Rhenisch has written some thirty books from the Southern Interior since 1974. He won the George Ryga Prize for The Wolves at Evelyn (Brindle & Glass, 2006), a memoir of German immigrant life from the Similkameen to the Bulkley valleys. His other grasslands books are Tom Thompson's Shack (New Star, 1999) and Out of the Interior (Ronsdale, 1993). He lived for fifteen years in the South Cariboo and has worked closely with the photographer Chris Harris on Spirit in the Grass (2008), Motherstone (2010), and Cariboo Chilcotin Coast (2016), as well as on The Bowron Lakes (2006), all published by Country Lights; and he writes the blog Okanagan-Okanogan. He is working on Commonage, a history of the Okanagan region, highlighting the American history of Father Charles Pandosy and situating the roots of the Commonage land claim in the North Okanagan in American colonial practice in Old Oregon. Editor's note: Harold Rhenisch has recently reviewed books by Roger Farr, Stephan Torre, Don Gayton, Calvin White, Garry Gottfriedson, and Susan Smith-Josephy & Irene Bjerky for The British Columbia Review. His recent book Landings (Burton House, 2021) was reviewed by Luanne Armstrong; The Tree Whisperer (Gaspereau, 2021) was reviewed by Adrienne Fitzpatrick. He lives in Vernon.
*
The British Columbia Review
Publisher and editor: Richard Mackie
Formerly The Ormsby Review, The British Columbia Review is an on-line book review and journal service for BC writers and readers. The Advisory Board consists of Jean Barman, Wade Davis, Robin Fisher, Barry Gough, Hugh Johnston, Kathy Mezei, Patricia Roy, Maria Tippett, and Graeme Wynn. Provincial Government Patron (since September 2018): Creative BC. Honorary Patron: Yosef Wosk. Scholarly Patron: SFU Graduate Liberal Studies.
"Only connect." – E.M. Forster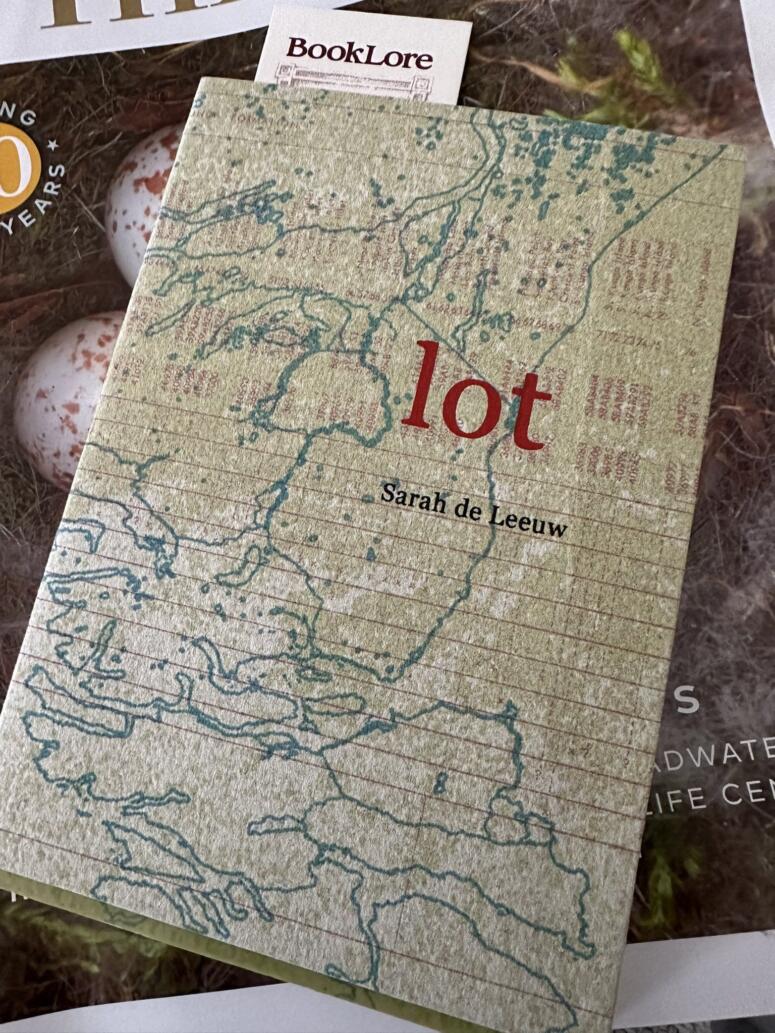 Please follow and like us: