1748 Life stripped down to the core
Backpacking in Southwestern British Columbia: The Essential Guide to Overnight Hiking Trips
by Taryn Eyton
Vancouver: Greystone Books, 2021
$24.95  /  9781771646680
Reviewed by Jocie Brooks
*
I sometimes ask myself why I backpack. There are the usual hardships to endure: a too-heavy pack, swarms of bugs and unexpected bad weather. Months after the trips I magically forget the challenges and only remember the thrill of being in the mountains, the magnificent peaks, lakes and wildflowers. I'm already looking forward to next summer's trips!
In Backpacking in Southwestern British Columbia Taryn Eyton explains her own reasons to backpack: "to go beyond day hiking to camp under stars, enjoy solitude and explore less-travelled areas." Backpacking is an immersive experience, which deepens one's connection with the wilderness. Having life "stripped down to the core" of what you are able to carry on your back is in itself a life lesson on the benefits of simple living.
Eyton's book sets the table for a feast of backpacking adventures that are easily accessible from the lower mainland. A highly experienced backpacker and "leave no trace" master educator, Eyton has been teaching wilderness ethics and education for more than a decade. Her guidebook covers an impressive 40 trips and 800km of trails, covering territory from the sunshine coast, Sea-to Sky highway, Fraser Valley, Coquihalla and the Skagit and Similkameen Rivers.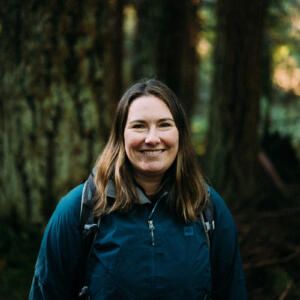 Forty hikes, which meet specific criteria, made the cut for this book. All of these are 2-3-day hikes (often with options for extended trips) within a few hours of the lower mainland, accessible with a two-wheel drive, and are described as "worth dedicating your time to." The hikes are in areas with a land manager in place such as a hiking club, government agency or park.
After a brief introduction Eyton delves into "backpacking basics." While some readers may opt to skip this chapter, the information here is essential. The importance of the weather conditions, your fitness level, time of year, or whether you are equipped with a topo map, compass or GPS device are things that all backpackers need to consider. Every year, an increasing number of hikers have to be evacuated by expensive search and rescue operations. Many rescues are preventable with proper planning and gear. I took notes on the "backpacking basics" and the "10 essentials" with the hope that I will never have to be rescued!
I learned a few new tips, such as "off track, go back" and that it's better to stay put rather than head downhill. Bad weather, especially wet and cold poses more risk to hikers than bears or avalanches. If gear can be reduced, as Eyton suggests, to no more than 25 percent of your bodyweight you will enjoy your backpacking trip far more! Eyton's website happiestoutdoors.com, has more information, including extensive gear reviews and more packing/safety tips.
The "How to Use" section of the book shows all 40 hikes on an overview map of BC, and includes a chart which outlines things such as difficulty, days to complete, elevation gain, driving distance and whether there are fees/reservations. This is a good point of reference for the 40 hikes, and helps the reader quickly zero in on trip choices. The "meat" of the book, from p. 40 onward, is divided into seven colour-coded geographical regions, each with detailed information on a handful of hikes.
Several of the Whistler area hikes can be accessed by the gondola, which gives the hiker a more rapid access to the alpine. The "musical bumps" route was named by local mountaineer Karl Ricker in the 1960's. The peaks Oboe, Flute and Piccolo are named in order of pitch from highest to lowest. The musically inclined may want to check out Harmony and Symphony lakes as well.
Eyton offers several approaches to the popular Garibaldi Lake area, with views of the iconic "Black Tusk" which juts into the sky. Throughout the book there are mentions of alpine huts that may be booked (most of these are bunk-style and shared with other hikers). Some examples in the Squamish area include the Brew Hut, Elfin Lakes Hut and Tantalus Hut on lake Lovely Water. The latter comes with access to a canoes and rowboats. There are wilderness campsites in these areas also.
After the rugged peaks and alpine meadows of the Whistler/Squamish areas, Etyon descends to the Sunshine Coast to explore lush rainforest and drier rain-shadow arbutus habitats. There are 14 huts along the Sunshine Coast trail (SCT), which stretches for 180km. Eyton describes 5 hikes to huts on sections of the SCT, including the popular "Tin Hat Hut," named after the protective helmets worn by early loggers. Most of the SCT is on crown land with a history of logging, though local groups are working to protect sections of old growth forest.
The next section, "Metro Vancouver" describes enticing lake & view destinations in Golden Ears, Mt Seymour and Pinecone Burke Provincial Parks. Golden Ears was originally named "Golden Eyrie," as golden eagles could be seen there. The very rugged Howe Sound Crest Trail, with its spectacular granite peaks is recommended for the "bucket list" of experienced hikers.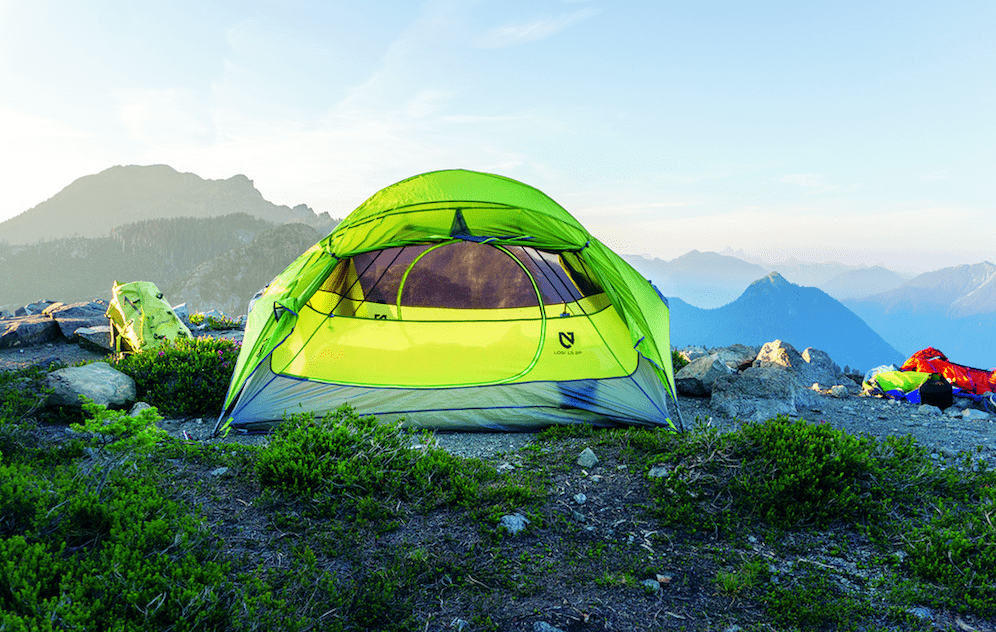 The Fraser Valley and Fraser Canyon include lush forest and scenic lakes in Chilliwack area, and hikes in drier interior climate further north. North of Yale, the Tikwalus Heritage Trail follows old trading routes of the Nlaka'pamux peoples, later used as fur-trading trails. The Lower Stein Valley, near Lytton, is the only intact watershed in Southern BC, and was protected after much lobbying in the 1980s. This valley is a spiritually significant place for the Nlaka'pamux, with many pictographs and culturally modified trees. The trail is best in enjoyed in spring or fall as it can get very hot in the summer.
Most people seldom stop on the #5 Coquihalla highway from Hope to Merritt, but Eyton includes a sampling of hikes in the area, with some lovely looking lakes. The final quarter of the book focuses on the Skagit/Samilkameen areas, with descriptions of several hikes in EC Manning Provincial Park. Here, one can drive up to the alpine to hike the Heather trail, where there are wonderful meadows of wildflowers. Mt Frosty has a magical larch forest, which is particularly beautiful in the fall when the larches turn a golden-yellow colour before dropping their leaves.
Lastly, Eyton gives hiking choices in the popular Cathedral Lakes Provincial Park, accessed from Ashnola River Road east of Princeton. This is one of the best places to view mountain goats, as well as a panorama of lakes and peaks.
Eyton's book is easy to navigate with concise, well laid out information. Maps and colour photographs really add to the text, inspiring one to visit these spectacular wilderness areas. I particularly enjoyed the yellow highlighted notes at the bottom of the page with information on nature (wildflowers, birds etc), Indigenous knowledge and history. For beginning as well as experienced backpackers, there is something for everyone in this useful guide, which provides an excellent overview of hikes in Southwestern BC.
*
Jocie Brooks studied classical piano, and has a Bachelor of Music degree from the University of Victoria. She works as a piano teacher but moonlights as a nature nerd, with keen interests in birds, botany, fungi and conservation. Jocie enjoys reading and writing, and wrote a nature column in the local paper for many years. She lives in the Comox Valley with her two children. Editor's note: Jocie Brooks has also reviewed books by Andy MacKinnon and Kem Luther, Collin Varner, Dale Bakken & Sandra Lynch-Bakken and Megan Clendenan & Kim Ryall Woolcock for The British Columbia Review.
*
The British Columbia Review
Editor and Publisher: Richard Mackie
Formerly The Ormsby Review, The British Columbia Review is an on-line book review and journal service for BC writers and readers. The Advisory Board consists of Jean Barman, Wade Davis, Robin Fisher, Barry Gough, Hugh Johnston, Kathy Mezei, Patricia Roy, Maria Tippett, and Graeme Wynn. Provincial Government Patron (since September 2018): Creative BC. Honorary Patron: Yosef Wosk. Scholarly Patron: SFU Graduate Liberal Studies.
"Only connect." – E.M. Forster
Please follow and like us: