1726 For the love of dance
Our Love Affair with Dance
by Karen McKinlay Kurnaedy
Privately printed, 2022 (Ingram Distributors and Karen Kurnaedy)
$24.99 / 9781778111402
Reviewed by Maria Tippett
*
In Our Love Affair with Dance Karen McKinlay Kurnaedy makes clear that Canadian historians have given dance, and especially modern dance, far too little attention. But this is just one of the reasons why the book under review is worth reading.
A cultural historian and a dancer, Kurnaedy is well qualified to introduce us to Magda and Gertrud Hahn, who were dancers and teachers as well as choreographers. Born respectively in 1903 and 1905 in the present day Czech Republic to middle-class Jewish parents, who Gertrud recalled 'greatly encouraged us to try all of the arts, which included music, sculpture, painting, and design' (p. 92). But it was ballet that Gertrud (1903-2002) and Magda (1905-1992) initially chose to pursue as a professional career. And they had lots of help. The sisters' medically-trained parents introduced them to human anatomy, the importance of exercise and healthy eating. Local dance teachers in Karlsbad taught Gertrud and Magda the rudiments of classical ballet. Their maternal aunt introduced them to the American dancer Isadora Duncan, whose flowing draperies, bare feet and un-choreographed dance routines offered a challenge to the long-established classical ballet tradition.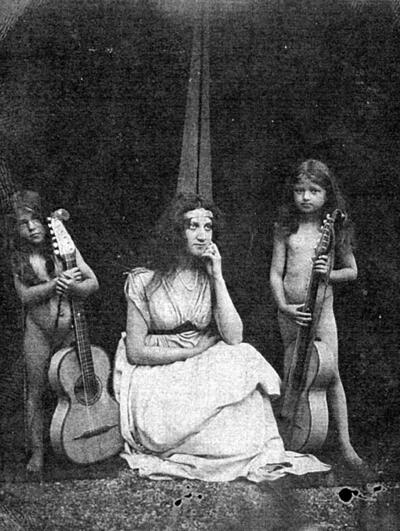 Magda and Gertrud not only studied ballet from the ages of three and five in Karlsbad. Much later they sought further instruction at Vienna's Opera dance school, Paris's Folies Bergère School and from dance theorists like Emile Jacques-Dalcroze, who laid the foundation of German body culture during the interwar years. Following their mother's death in 1924, the sisters opened their own dance academy. The Karlsbad Hahn Dance School offered classical and stage dance, in addition to modern dance and rhythmic gymnastics.
In 1932 the sisters' lives radically changed when Gertrud married the Indian-born lawyer, Yusuf Mitha, and moved to Bombay — present day Mumbai — and Magda married the medical doctor Franz Weisskoph. With anti-Semitism on the rise following the election of the Nazi party in 1933, Magda along with Franz and her father Gustav Hahn joined Gertrud in India. The sisters changed their surname to Hanova; taught classical and modern dance; performed throughout the city; hosted a 'Keep Fit' radio program; and, captivated by the unfamiliar movements and music of classical Indian dance, became students of this genre.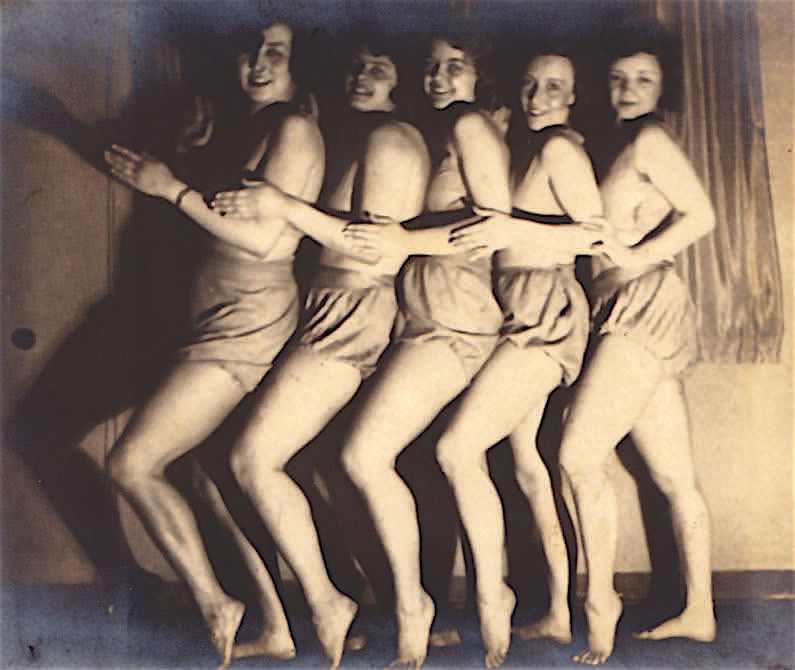 With the devastation and chaos accompanying the partition of British India in 1947, 'the colonial India that they had initially come to know and enjoy in 1932 had come to an end' (p. 335). This, along with Gertrud and Magda's simultaneous divorce, prompted the sisters, now aged forty-six and forty-four, back to Europe in 1949. From their London base they oversaw the Hanova Dance School and studied with the movement theorist Rudolph Laban. Then suddenly in 1957, Magda migrated to Vancouver. Within weeks she established The Hanova School of Modern Physical Culture and Dancing. Also within months of Magda's arrival, Gertrud joined her sister.
Until well into their eighties and nineties Magda and Gertrud offered students like Karen McKinlay Kurnaedy, Anna Wyman and others an alternative to classical ballet by combining eurhythmics, modern Western and classical Indian dance with yoga. As dance critic Max Wyman wrote, 'The mix of influences that became the particular style that they taught spanned several continents and radically different movement philosophies, establishing them as adventurous precursors of the young choreographic experimenters ad seekers of today' (p. 411).
Karen McKinlay Kurnaedy tells her story by interweaving quotations from stories told her by Gertrud and Magda with transcripts of the author's interviews with the sisters. She admirably sets Magda and Gertrud's lives within the history of dance and politics in Europe, India and Canada. But she overwhelms the text with poorly reproduced photographs of dance programs, students, cameo shots of Madga and Gertrud on and off the stage and of the Hahn family. Those photographs are reproduced with greater clarity in this review. What Kurnaedy does not give us are footnotes, an index and dates to accompany the interviews. Even so, Our Love Affair with Dance pays tribute to the impact in Vancouver of two remarkable women who, as Max Wyman rightly claimed, were 'the first to give this city serious exposure to modern dance' (p. 411).
*
Author of over fifteen books dealing with the cultural history of Canada, Maria Tippett spent the formative years of her academic career as a sessional lecturer at Simon Fraser University, UBC, and the Emily Carr College of Art and Design. Following her year as Robarts professor of Canadian studies at York University (1986–7), she lectured in South America, Europe, and Asia and curated exhibitions. In 1991, she returned to academe, becoming a member of the Faculty of History at Cambridge University and a senior research fellow and tutor at Churchill College, also at Cambridge. Her recent books include Sculpture in Canada: A History (Douglas & McIntyre, 2017), reviewed by Catherine Nutting, and Art for Art's Sake (Pegasus, 2022), reviewed by Ginny Ratsoy. Among many awards, in 1980 she won the Sir John A. Macdonald Prize for her path-breaking Emily Carr: A Biography (Oxford University Press, 1979), which also won the Governor General's Award for non-fiction. Editor's note: Maria Tippett has recently reviewed books by Michael Audain, Sarah Milroy, Laura Bradbury & Rebecca Wellman, Kaija Pepper, Mary Fox, and Ruth Abernethy for The British Columbia Review, and contributed a memoir, "HRH: A nodding acquaintance."
*
The British Columbia Review
Publisher and Editor: Richard Mackie
Formerly The Ormsby Review, The British Columbia Review is an on-line book review and journal service for BC writers and readers. The Advisory Board consists of Jean Barman, Wade Davis, Robin Fisher, Barry Gough, Hugh Johnston, Kathy Mezei, Patricia Roy, Maria Tippett, and Graeme Wynn. Provincial Government Patron (since September 2018): Creative BC. Honorary Patron: Yosef Wosk. Scholarly Patron: SFU Graduate Liberal Studies.
"Only connect." – E.M. Forster
Please follow and like us: