1687 Queen of the Gulf Islands
Mayne Queen: The Passing of a Ferry
by John Wiznuk
Saturna Island: Cliffside Publishing, 2022
$20.00 / 9781777544225
Reviewed by Robert D. Turner
*
Ferries can be long-lived creatures, and they also have a way of becoming more than just a conveyance, especially after the passage of many years. The Mayne Queen has been with us for 57 years, having entered service in 1965. With her two sister ships, the Bowen Queen and Powell River Queen, the three modest ferries constituted BC Ferries' "Powell River Class" of vessels for runs to the Gulf Islands, Bowen Island and similar services. Designed and built in British Columbia (we had a much busier shipbuilding industry in those days), those three ferries, in themselves, were a tribute to the quality of work that the local shipyards could produce. Mayne Queen was built in Victoria at VMD, the Victoria Machinery Depot, then located near Ogden Point.
Setting the stage for the story of the Mayne Queen, over almost six decades, John summarizes the evolution of ferry services on the south coast of British Columbia, including the beginnings of BC Ferries in the late 1950s and early 1960s. Mayne Queen was part of this early development of the fleet and the expanding routes that followed. That is an interesting story and an important part of the history of the province and our maritime connections.
As ferries go, the Mayne Queen is one of the smaller ones. As built, the ferry was 55.7 m (183 ft) feet in registered length and 63 m (207 ft) overall. The breadth of 18.65 m (61.2 ft) gave room for several rows of automobiles on the open vehicle deck. In 1979, a major refit was due and Mayne Queen was lengthened, with the registered length increasing to 85 m (almost 280 ft) and also new engines and drive systems were installed. The refit gave the ship a licensed capacity of 70 cars (or equivalent) and 400 passengers and crew, although with that many people on board, it would have been rather crowded.
Mayne Queen's primary service, over all those years, was from Swartz Bay, near Sidney on Vancouver Island, to and from the ferry terminals on Pender Island, Saturna Island, Mayne Island and Galiano Island. Sometimes this versatile ferry would be on other routes including the short run to Salt Spring Island and as a relief vessel. Other ferries were on the route too, of course, but the Mayne Queen was the stalwart for many years. At one time or another, and more likely on many, many occasions, anyone living on those islands travelled on the Mayne Queen. For some travellers (anyone under 57 years old that is) they would have known the ship for all their lives. With such a long history, travellers might take an old ferry for granted, and some probably did, but others got to know the Mayne Queen and in the way of things, they became old friends. As John relates, "Introducing the Mayne Queen into a conversation on a Gulf Island, anywhere, anytime, always brings a new story. The Mayne Queen carries people, and people carry a full range of emotions."
The ferries provided a vital service for people living and working on the Southern Gulf Islands, and no one would question that. Moreover, their presence encouraged, and indeed made it possible, for seasonal summer residents and new full-time residents to move to the Gulf Islands. The ferries also made tourism much more possible and permitted family visits on the Islands. Local businesses depended on the ferries for supplies and merchandise, while local people, whether farming or producing art works, had a much better opportunity to market their products. Small wonder so many people became attached to the ferries and appreciated what they meant to islanders. "But the truth of the matter," John emphasizes, "is that without a regular, relatively cheap ferry service, life as it is presently lived on the Gulf Islands would not be possible. It is our highway. Many islanders quote this as the implied promise that Social Credit Premier W.A.C. Bennett made when he created a provincial ferry service."
Of course, there were times when the ferries might have been late but as John notes, "bad weather, unfavourable tides, or a missing crew member will only cause delays; arrival and departure will happen, just slightly behind schedule." That is just part of island life, and something anyone living on a small island takes as part of daily routine. Most consider it a small price to pay for life on the islands and along the beautiful coast of the Salish Sea.
On November 19, 2022, not long after John's book was published, the Mayne Queen put in her last day of regular service, at least so far. The next day, Sunday, November 20, a very special trip was made to the ports of call in the southern Gulf Islands that she had served for so many years. It was a farewell trip and everyone was welcomed aboard to come and say good bye to an old friend and of course say hello to the officers and crew at the same time.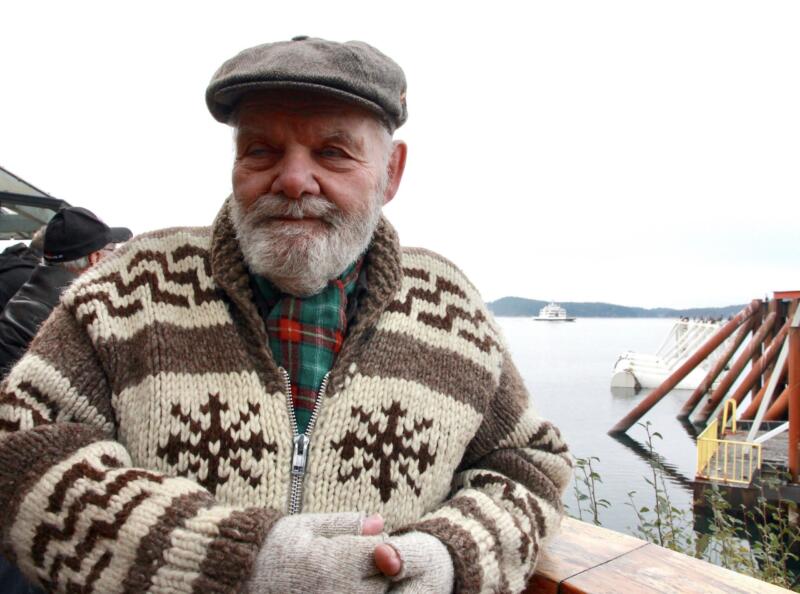 I really enjoyed John Wiznuk's tribute to this fine old ferry and the people who designed and built it, maintained it, ran it, and sailed on the Mayne Queen. It is so easy for important parts of our history, like the Mayne Queen, to slip away and be forgotten, but if that happens, our sense of place and of history is much poorer. Thanks to John Wiznuk, this book, with its history, stories and photos, will keep the place of the Mayne Queen, and the other small ferries on the Gulf Islands routes, well remembered for many years to come.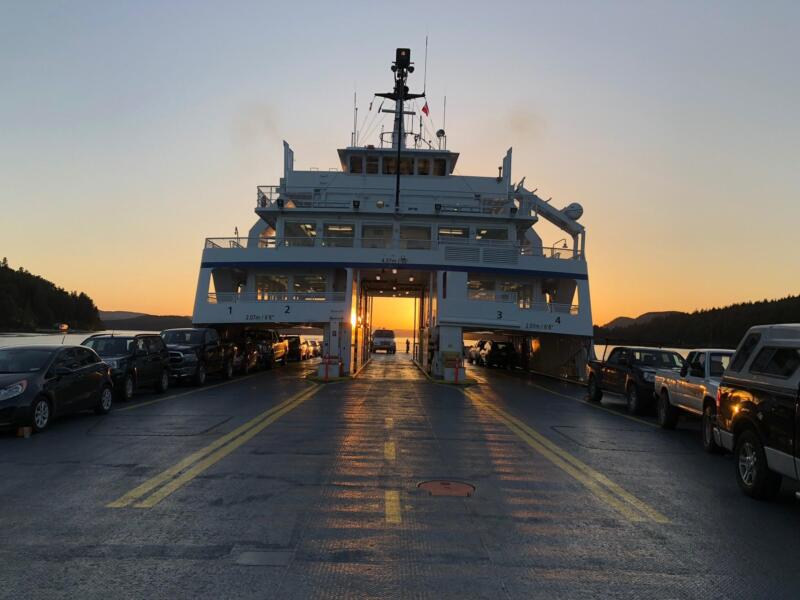 *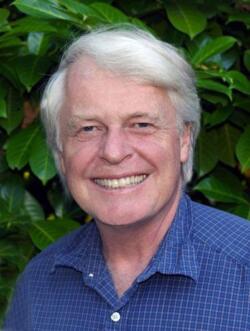 Robert D. Turner is Curator Emeritus, Royal BC Museum, where he was Chief of Historical Collections for many years. He is the author of 18 books on transportation history and 400 articles and book reviews. Over 4,000 of his photographs have been published in books, magazines, and exhibits. He is a Fellow of the Royal Canadian Geographical Society (FRCGS), and in June 2022 was awarded an  honorary doctorate by Simon Fraser University. As a heritage consultant, he has extensive experience with heritage sites, historic railway operations, restoration projects, and museum developments from many countries. Visit his website here. Editor's note: Robert Turner has also reviewed a book by John Cowan for The British Columbia Review, and his book The Klondike Gold Rush Steamers: A History of Yukon River Steam Navigation (Harbour Publishing, 2019) was reviewed by Ken Coates.
*
The British Columbia Review
Publisher and Editor: Richard Mackie
Formerly The Ormsby Review, The British Columbia Review is an on-line book review and journal service for BC writers and readers. The Advisory Board consists of Jean Barman, Wade Davis, Robin Fisher, Barry Gough, Hugh Johnston, Kathy Mezei, Patricia Roy, Maria Tippett, and Graeme Wynn. Provincial Government Patron (since September 2018): Creative BC. Honorary Patron: Yosef Wosk. Scholarly Patron: SFU Graduate Liberal Studies.
"Only connect." – E.M. Forster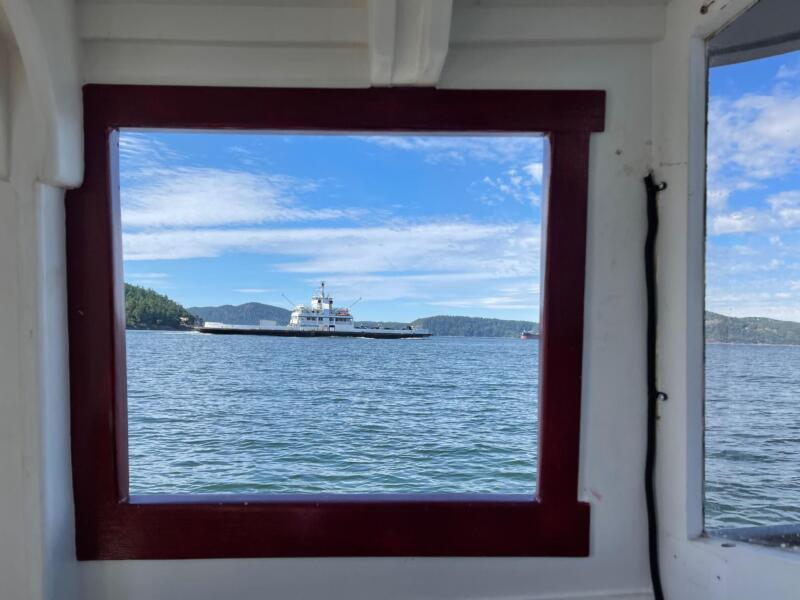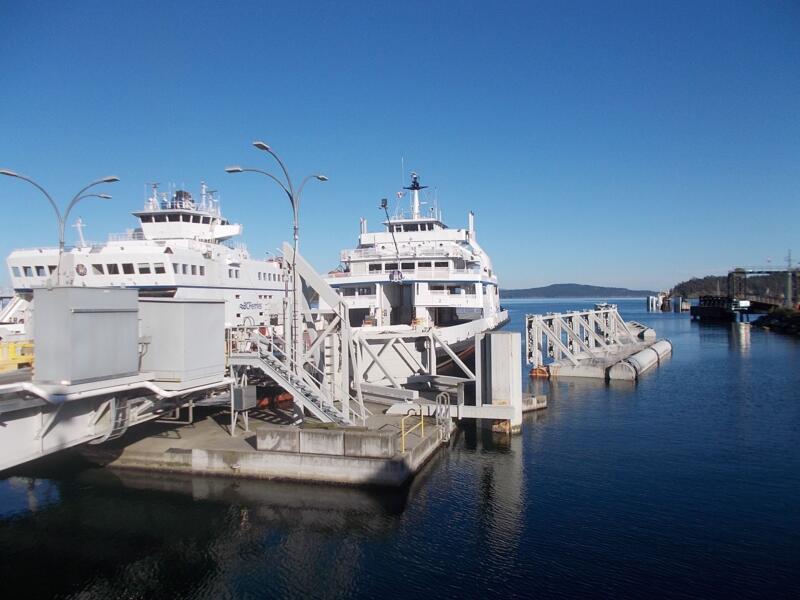 Please follow and like us: