1681 Sojourns, gigs, debacles
Guilty of Everything: 21st Anniversary Edition
by John Armstrong
Vancouver: New Star Books, 2022
$18.00 / 9781554201914
Reviewed by Catherine Owen
*
I used to own the original printing of this book. It had to be tossed away, perhaps appropriately enough, after it became one of my many books infested with silver fish and mould following their being stored in a damp garage during an Edmonton winter after I was evicted and fled back to Vancouver due to my partner's drug addiction. This was a shame. On many levels. But John Armstrong's Guilty of Everything was a book I'd truly relished reading and I was sad to ditch it in the recycling bin. I'd even met the erstwhile Buck Cherry once when my 2002 collection of poems The Wrecks of Eden and the first printing of this book were both up for different BC Book prizes. I don't know if his won. Mine certainly didn't. But I do recall us chatting at the backstage meet and greet. He may have been inebriated. I don't think I was, as my father was present. Armstrong seemed like a troublemaker, I vaguely recall thinking, and would possibly decide to relieve himself at any moment in one of the empty Dixie cups littered about the room. At any rate, that was the extent of my encounter with Armstrong, and then, this book. So I was thrilled to have the chance to read and own this wacky romp of a reminiscence once more. Had it aged well? Have I?
Guilty of Everything is a slender memoir (apparently it had to clock in at under 20 thousand words for the original series and the excised rest of it has been lost to time) but it jam-packs a wealth of rumpuses into its pages, with musicians, bands, venues, scenes, enemies, drag queens, junkies, sad-ass managers and random ill-fated bosses. Beginning with a sobering nod to The Fallen in the punk world, including musicians I've also met, among them Zippy, Randy and Wimpy, the new Preface updates the old Introduction with the inclusion of the miracle of getting old. And when you read this account, it will quickly become clear just why Armstrong/ Buck Cherry's survival is such an Old Testament mopheth. The first part, "Art, and the Sullen Craft" takes us right to the naissance of the artist where the young John gets lessons from the legendary Art Bergmann, drops out of school in Surrey, plays his cherry-popping show at a White Rock festival and obtains a short-lived dead end 7-11 job, hilariously described as constituting acts of sandwich disposal, eating eggs out of a coffee cup, smoking hash in a dairy cooler and eventually presenting an old lady customer with her pick of store goods: "Better get some cashews too. Try the dry-roasted. Ice cream, cans of asparagus … spaghetti sauce, light bulbs, cat food." Armstrong is brilliant at description. Like any powerful writer, he can make the reader interested in anything he says. It reminds me of when I first read Cormac McCarthy and determined that I suddenly found horses fascinating because his haunting prose style made them so.
Although I do, of course, relate more to the life of a travelling low-life musician than I do to horses, having been in metal bands for a few years that attempted much shorter but still loser tours where no one made a cent and in fact one usually came back in debt due to a busted van or speeding tickets. Armstrong's raucous accounts of his sojourns and gigs and debacles with the Modernettes, earlier, and Los Popularos, later, are bar none funny, abject and tragically triumphant.
His descriptions of being on the road "10 to 12 hours at a stretch" with only "$8 a day for food" where the "boredom of such travel is relieved only by arguments and random near-death experiences" is truly educational stuff. Some things never change in the lives of not-so-famous artists. Laced through these tales of his own main bands are reminiscences of such 70s and 80s groups (some of which he also played in) as DOA, Subhumans, the Shmorgs, Active Dog, the K-tels, the Young Canadians (both Bergmann projects), the Clash, the Pointed Sticks, Rude Norton, the Braineaters, and Johnny Thunders (whom LP opened for during his devastated-by-drugs era.)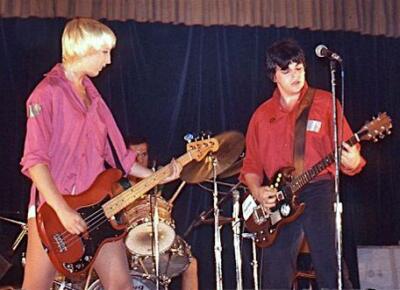 The other three parts: "Rocket to Stardom," "Ladies and Gentlemen, the Braineaters from Planet X" and "Los Popularos," maintain the text's messed-up energy with relentlessly engaging similes such as, "the crowd looked like the dancing chickens at county fairs, where the owner has hooked a car battery to the floor of their cage"; he got "booted out of the army for over-aggressiveness, which is a bit like getting turfed out of the Angels for failing to lift your little finger while drinking tea"; and "with her lime-green pixie cut, swollen eyelids and protrusions … [she] looked like one of those Scandinavian troll dolls with an advanced case of acromegaly." Peppy as fack!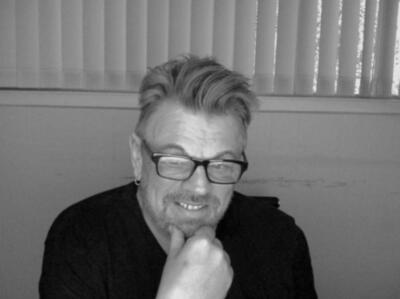 Armstrong only repeats himself once, when he tells us about how he named himself Buck Cherry on page 9, then says the same thing with some enlargement on page 100: from an Alpha-Getti character named "Libby the kid who rode into town," and when asked about his "odd name," Libby said, "It's like Billy the Kid, only sideways, sort of." A name that he eventually sold the rights to, thereby finally making a buck! Amid the thread of Armstrong's wild romance with his Modernettes' feisty bassist Mary Jo Kopechne, there are a ton of broken noses, smashed gear and inebriants, which, by the end of Guilty of Everything, have tumbled the scene in its dryer of crap (and especially heroin, those "flannel pajamas for the soul") until most of the participants are battered up or deceased, Armstrong and Kopechne being two of the fortunate survivors. By the last smile, he's working a warehouse job, having left the scene and its various forms of suffering. Yet, you can't say that all that shit didn't produce a slam-bam of a rollicking punk-as-eff memoir.
*
Catherine Owen was born and raised in Vancouver by an ex-nun and a truck driver. The oldest of five children, she began writing at three and started publishing at eleven, a short story in a Catholic Schools writing contest chapbook. She did her first public poetry readings in her teens and Exile Editions published her poetry collection on Egon Schiele in 1998. Since then, she's released fifteen collections of poetry and prose, including essays, memoirs, short fiction and children's books. Her latest books are Riven (poems from ECW 2020) and Locations of Grief (mourning memoirs from 24 writers out from Wolsak & Wynn, 2020). She also runs Marrow Reviews on WordPress, the podcast Ms Lyric's Poetry Outlaws, the YouTube channel The Reading Queen and the performance series, 94th Street Trobairitz. She's been on 12 cross-Canada tours, played bass in metal bands, worked in BC Film Props and currently runs an editing business out of her 1905 house in Edmonton where she lives with four cats. Editor's note: Catherine Owen has also reviewed a book by Jason Schneider for The British Columbia Review.
*
The British Columbia Review
Publisher and Editor: Richard Mackie
Formerly The Ormsby Review, The British Columbia Review is an on-line book review and journal service for BC writers and readers. The Advisory Board consists of Jean Barman, Wade Davis, Robin Fisher, Barry Gough, Hugh Johnston, Kathy Mezei, Patricia Roy, Maria Tippett, and Graeme Wynn. Provincial Government Patron (since September 2018): Creative BC. Honorary Patron: Yosef Wosk. Scholarly Patron: SFU Graduate Liberal Studies.
"Only connect." – E.M. Forster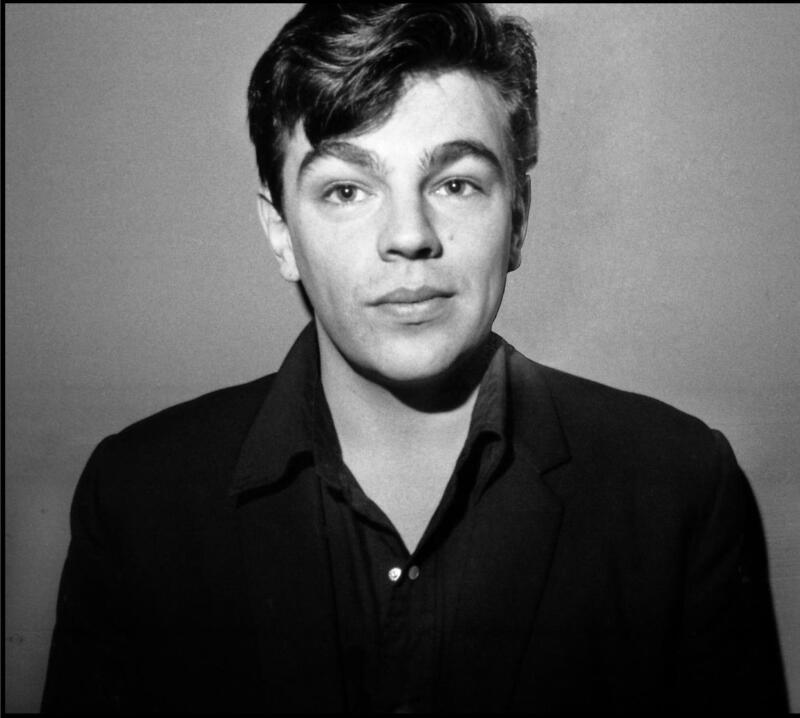 Please follow and like us: