1666 A gesture to Fletcher
Of Sunken Islands and Pestilence: Restoring the Voice of Edward Taylor Fletcher to Nineteenth-Century Canadian Literature
by James Gifford (editor)
Athabasca, Alberta: Athabasca University Press, 2022.
$34.99 / 9781771993449
Reviewed by Sheldon Goldfarb
*
Here's a forgotten Canadian poet. Edward Taylor Fletcher. Also a surveyor, an immigrant from England, a cholera survivor, and a onetime volunteer defending Queen and Country against the Rebellion of 1837 in Lower Canada (aka Quebec). He eventually made his way to British Columbia, where he composed two long poems that won praise from Archibald Lampman, a leading Canadian poet of the day, but his works were not anthologized and he faded from sight.
This is a situation that James Gifford is seeking to remedy. Gifford is both a descendant of Fletcher's and a professor of literature at Fairleigh Dickinson University in Vancouver. He argues that if only Fletcher had been included in the literary history of Canada, nineteenth-century literature here would have a quite different reputation: as something less colonialist, racist, and so on. Not that Fletcher was free of racism, of course, but he was much better than Duncan Campbell Scott, the poet who doubled as administrator of the residential school system.
Gifford also argues that Fletcher draws less on the British Romantic poet, William Wordsworth, than other Canadian poets did, and also that Fletcher in general was more multicultural and cosmopolitan than the other poets, drawing on classical sources and also Norse, Egyptian, and South Asian mythology. Not to mention being more sympathetic to the Indigenous presence, though Gifford concedes that the Indigenous do not have a prominent place in Fletcher's works.
Moving beyond the issues of race and multicultural reference, a perusal of the poems Gifford has brought together indicates first that Fletcher is a poet of loss and death, perhaps stemming from the early loss of his mother in the cholera epidemic that he himself survived. One of his early poems warns against relying on the "broken crutch" of friendship because friends die or disappear. Another is an extended wail from a broomstick.
One of his interesting poems is about Adam's first wife, Lilith, and their "over deep" love that had to end. Also of interest are his three longer poems, "Legend of the Isiamagomi" (another poem of loss), "The Lost Island" (about the destruction of Atlantis), and "Nestorius" (about an exiled Church leader in the fifth century), the last two of which were composed in British Columbia.
Gifford includes two articles Fletcher wrote on British Columbia, one on the "young" town of Victoria with its "pleasant" mixture of Asian and Caucasian, the other on New Westminster, where he says the Chinese labourers are courteous, conscientious, and industrious – and willing to work for low wages, creating hostility towards them among white workers.
In the later essays a bit of a curmudgeonly side emerges: Fletcher speaks slightingly of the "odious" game of baseball, wishes the capital had not been moved to Ottawa, and in general speaks of how things are not as good as they used to be.
As a surveyor Fletcher took journeys into the Saguenay region of Quebec and into Labrador, and his reports sometimes show his poetry breaking through, as when he speaks of an island as a "gem" and conjures up the idea of an apparition in the mountains, the mountains for him being almost mystical portals, just as the transformation of the St. Lawrence River into the Gulf of St. Lawrence is a portal. Portals seem to resonate for him, as in the Lilith poem, when Adam has to delve deep to enter Lilith's lair.
Fletcher is also keen on the rugged virtues of the wilderness as opposed to the frivolities of the town, sounding a bit like Thoreau or perhaps Carlyle, whom he quotes approvingly for celebrating the ruggedness of manual labour. In one of his poems he laments the "ruthless haste, and stern utility" associated with cultivating the land instead of letting it be, sounding a bit like Wordsworth after all, who lamented all the getting and spending we become preoccupied with. He sounds like Wordsworth again in speaking of how "our days are but a yearning and a mystery" and a bit like Pope in sighing over the fact that we learn things too early and then have to unlearn them.
One of his more astonishing poems is about Boadicea, the ancient British queen who led the forces opposing the Roman invasion of Britain. For one thing, in Gifford's book, this poem follows immediately after one that celebrates Julius Caesar and his Roman triumphs, but in "Boadicea" the Romans are the enemy. Even more astonishingly, Fletcher then draws a parallel between Boadicea and Queen Victoria, as if Victoria were a rebel against Empire rather than the incarnation of Empire herself.
Gifford provides a note explaining that Fletcher was probably thinking of Victoria and her government in opposition to the 1837 Rebellion, which he opposed, but still …
In any case, Gifford has presented us here with a varied collection of writings which may or may not create a place for Fletcher in the history of Canadian literature as a poet of loss and mystical portals, along with heroic queens and the power of Nature.
*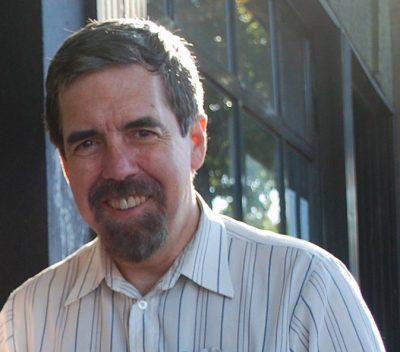 Sheldon Goldfarb is the author of The Hundred-Year Trek: A History of Student Life at UBC (Heritage House, 2017), reviewed by Herbert Rosengarten. He has been the archivist for the UBC student society (the AMS) for more than twenty years and has also written a murder mystery and two academic books on the Victorian author William Makepeace Thackeray. His murder mystery, Remember, Remember (Bristol: UKA Press), was nominated for an Arthur Ellis crime writing award in 2005. His latest book, Sherlockian Musings: Thoughts on the Sherlock Holmes Stories (London: MX Publishing, 2019), was reviewed in the BC Review by Patrick McDonagh. Originally from Montreal, Sheldon has a history degree from McGill University, a master's degree in English from the University of Manitoba, and two degrees from the University of British Columbia: a PhD in English and a master's degree in archival studies. Editor's note: Sheldon Goldfarb has recently reviewed books by Alan Twigg, Yosef Wosk & Nachum Tim Gidal, Andrew Chesham & Laura Farina, Seth Rogen, Julia Levy and Peter Quartermain.
*
The British Columbia Review
Publisher and Editor: Richard Mackie
Formerly The Ormsby Review, The British Columbia Review is an on-line book review and journal service for BC writers and readers. The Advisory Board consists of Jean Barman, Wade Davis, Robin Fisher, Barry Gough, Hugh Johnston, Kathy Mezei, Patricia Roy, Maria Tippett, and Graeme Wynn. Provincial Government Patron (since September 2018): Creative BC. Honorary Patron: Yosef Wosk. Scholarly Patron: SFU Graduate Liberal Studies.
"Only connect." – E.M. Forster
Please follow and like us: