1606 Peace River portraits
A Century in the North Peace: The Life and Times of Anne and John Callison
by Erín Moure, with Anne Callison
Montreal and Vancouver: Zat-So Productions, 2018
$22.79 / 9780986759529
Reviewed by Ken Favrholdt
*
Poet and translator Erin Moure with her 96-year-old aunt Anne Callison in 2018 wrote a remarkable, lovingly composed, and detailed account of family life in the Peace River region of northern British Columbia. Theirs is the story of two people, Anne Grendys and John Callison who migrated to the North Peace, how they came separately with their immigrating families from North Dakota and western Ukraine, and how they met and spent 52 years of marriage. It is a settler story told from a woman's point of view.
The book's 184 pages are comprised of twenty-five short chapters, including many vignettes on different topics, mostly chronological episodes.
The Callisons were originally Irish immigrants. John Frederick Callison was born in Halliday, North Dakota in 1909. In 1911, his father Fred travelled alone to the Peace River Country north via Portal, North Dakota, by train to Spirit River, then by horseback and wagon to Pouce Coupe. The following year with John, aged four, the Fred Callison family packed their belongings and headed north. They opened a store, built barns, sheds, grew a garden and registered a homestead on the Pouce Coupe prairie.
At the age of twelve, in 1921, John Callison was in charge of a team of horses pulling a fresno scraper to help build the railroad to Wembley. Freighting on the Old Fort Nelson Trail is a chapter that recounts the trail before the Alaska Highway was constructed, originally a pack trail of the Dane-zaa.
Moure weaves the relationship with local First Nations, the Dane-zaa people into the story of Anne and John Callison. "It is not right to speak of 'pioneers' without speaking of the valiant peoples who, under duress and worry at the incursion of the mostly white newcomers, surrendered lands to the abstract entity called 'the Crown' in order to maintain their livelihoods and cultures, and who suffered greatly in consequence" (p. 33).
In 1928 Fred Callison and family homesteaded in the Peace River country at the headwaters of Montney Creek, north of Fort St. John.
Anne Callison's story begins in her home town of Velyki Hlibovychi, Poland (now part of Ukraine), before coming to Huallen, west of Grande Prairie, Alberta, in 1929.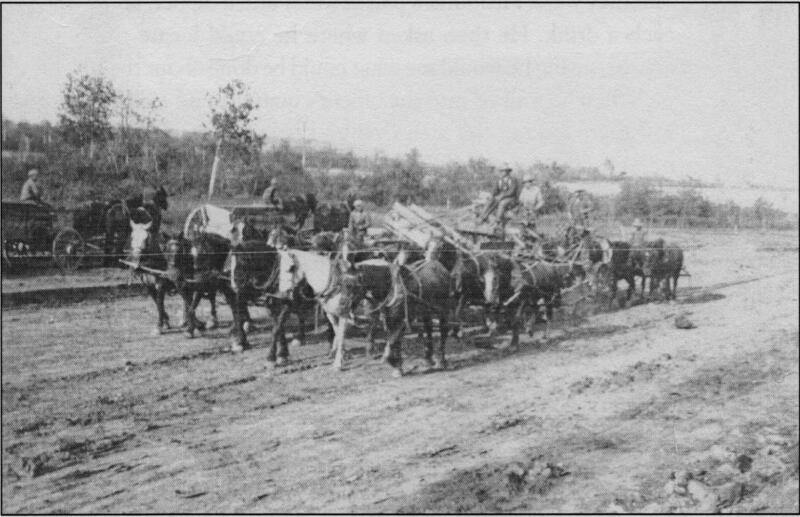 Anne Grendys first worked as a nurses' aide at the Providence Hospital at High River. She had lots of boyfriends. While the Alcan (Alaska) Highway was being built Anne was back on the family farm near Huallen. She met John Callison in Fort Nelson in 1943.
The book is laden with vignettes that accommodate topics that are perhaps difficult to otherwise place, beginning with a profile of Chief Montney and the Dane-zaa People, "What is a Fresno?," "Lodema George, Fort Nelson's First Lady," "Canned Moosemeat (Venison, Elk, Bear)," and "Home Cures (Relief for Arthritis Relief)." I think many of the vignettes could have fitted into the narrative with some crafting. Rather than a vignette, a description of bannock-making turned into a whole chapter. One of the challenges of the book is following the stories which weave in and out, back and forth, from one topic to the next.
The book is also sprinkled with many photographs that bring life to the story, many of sled dog teams and catches of furs, and, of course, group portraits of the Callisons and their families. Daisy Callison, the artist of the family, made charcoal sketches and published her own book called "Mountain Trails: A Prospecting Expedition from the Diary of a 16-year-old Girl, 1935."
Footnotes abound as well on almost every page, the product of Anne's archives which she kept in two suitcases – the source of Moure's material for the book.
The book suffers somewhat from repetition and back and forth descriptions, but new details emerge in each chapter although some has little to do with the Callisons. However, a comprehensive picture emerges of life in the region. A close-up map of the Callisons' North Peace would have been helpful.
The brothers helped the Americans in the construction of the Alaska Highway in 1942. They helped blaze the trail along with Indigenous guides. There were 6,000 soldiers increasing to 11,000. Moure inserts some interesting details about the construction – how Black soldiers were segregated but worked so well they helped give rise to desegregation of American troops after World War Two, which helped fuel the Civil Rights movement to end segregation in society in general.
Anne at the age of 21 took a job in January 1943 at a trading post at Fort Nelson where she did almost everything. John never left the family homestead. He continued to maintain a trapline on the Kledo River.
In July 1944 Anne married John. Her honeymoon was working on the trapline with John. "On reaching John's home cabin, though, it wasn't all joy. The newlyweds each had some moments of utter dismay." Getting rid of the smell of the pelts was Anne's first priority. Bannock for breakfast was on John's checklist.
They had an area of about 800 square kilometres of trapline to cover which took about a week. Anne "shot wolves, otter and beaver. She learned how to use long snowshoes deep in the woods and on the rivers, how to cross ice safely, and how to best break trail, and she'd drive the dog team out on the line while John walked in front to break trail in the heavy snow" (p. 100).
A family soon resulted with two boys – Adley and Wayne. When they were old enough to go to school, the family moved to Dawson Creek and built and opened a motel, taking advantage of the increased visitors and truckers along the Alaska Highway. A third son was born in Dawson Creek. In the early sixties Anne would drive back and forth to Grande Prairie to visit her ailing mother.
The latter chapters of the book bring the history of the Peace River region up to date with a description of oil and gas exploration and the Site C dam.
Erin Moure concludes the story with a tribute:
John and Anne Callison lived lives that, when taken together, span pretty much all of the 20th century and go a good distance into the 21st, from John's birth in 1909 to the completion of this book in 2018. Their lives have been ones of hard work, and of ethics of service to their communities and family (p. 164).
There is an extensive bibliography which provides a comprehensive overview of Peace River country history including films and websites. A final appendix returns to Velyki Hlibovychi, Anne's home village in Ukraine not far from Lviv.
*
Ken Favrholdt is a freelance writer, historical geographer and museologist with a BA and MA (Geography, UBC), a teaching certificate (SFU), and certificates as a museum curator. He spent ten years at the Kamloops Museum & Archives, five at the Secwépemc Museum and Heritage Park, four at the Osoyoos Museum, and he is now Archivist of Tk'emlúps te Secwépemc. He has written extensively on local history in Kamloops This Week, the former Kamloops Daily News, the Claresholm Local Press, and other community papers. Ken has also written book reviews for BC Studies and articles for BC History, Canadian Cowboy Country Magazine, Cartgraphica, Cartouche, and MUSE (magazine of the Canadian Museums Association). He taught geography courses at Thompson Rivers University and edited the Canadian Encyclopedia, geography textbooks, and a commemorative history for the Town of Oliver and Osoyoos Indian Band. Ken has undertaken research for several Interior First Nations and is now working on books on the fur trade of Kamloops and the gold-rush journal of John Clapperton, a Nicola Valley pioneer and Caribooite. He lives in Kamloops. Editor's note: Ken Favrholdt has also reviewed books by Jeannette Armstrong, Lally Grauer, & Janet MacArthur, Arthur Manuel & Ronald Derrickson, Clarence Louie, John Macdonald, and Brett McGillivray for The British Columbia Review.
*
The British Columbia Review
Publisher and Editor: Richard Mackie
Formerly The Ormsby Review, The British Columbia Review is an on-line book review and journal service for BC writers and readers. The Advisory Board consists of Jean Barman, Wade Davis, Robin Fisher, Barry Gough, Hugh Johnston, Kathy Mezei, Patricia Roy, Maria Tippett, and Graeme Wynn. Provincial Government Patron (since September 2018): Creative BC. Honorary Patron: Yosef Wosk. Scholarly Patron: SFU Graduate Liberal Studies.
"Only connect." – E.M. Forster