1595 Beware of Ketopram
The Darkness in the Light
by Daniel Kalla
Toronto: Simon & Schuster Canada, 2022
$24.99 / 9781982191399
Reviewed by Valerie Green
*
If you enjoy gripping, psychological thrillers, Daniel Kalla's book The Darkness in The Light will hold your attention to the very end.
The story takes place in Anchorage, Alaska, and in the remote world of the Arctic in the small town of Utgiavik, where a strange number of suicides are happening. This fact eventually causes Dr. David Keir, a psychologist at the Anchorage Regional Hospital, to travel north to help his virtual patients.
He had been treating many of his patients in those remote areas by virtual medicine for some time, and the book opens as he is talking to one of them on screen – Nigel — who assures David that he is not suicidal despite the pain in his infected leg which he might lose. As a diabetic, he has refused to take insulin or accept any other help he could have been given which, in effect, means he is indeed slowly killing himself by refusing treatment.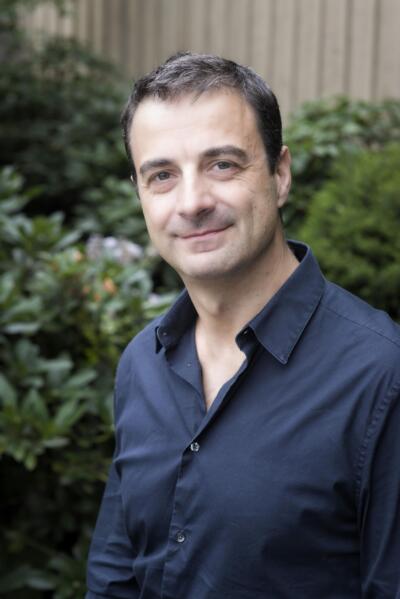 David tries tough love with Nigel, threatening to fire him as a patient unless he goes to hospital immediately in the ambulance he will arrange to take him there. "It's your call, Nigel," he says and then waits for a response. Eventually Nigel nods and agrees to get the help he so desperately needs.
These kinds of situations are frustrating for doctors such as David Keir. He knows that patients really need one-on-one personal visits with their doctors even though in remote areas it is simply not possible, especially in places like Utgiavik.
We slowly learn that David Keir is no ordinary psychologist. He is a caring person but also has his own problems to deal with, having been on antidepressants himself for depression after the loss of both his parents so close together, and then indirectly due to the break-up of his marriage. He has his own psychiatrist, Javier Guitierrez, who is also his friend and work colleague. David has been a lost soul since his wife and daughter moved to Seattle. He is also an advocate of an anti-depressant called Ketopram which had helped him, but he gradually becomes concerned about its side effects on other patients to whom he has prescribed it.
The author takes his readers on a page-turning, gripping story of medical drama as the plot unfolds in the frozen North when David travels to Utgiavik, where it appears that suicides, murders and drama occur on a daily basis. Kalla knows well how to hold his readers' attention with compelling characters, such as Taylor Holmes, a social worker in town, and Dr. Evan Harman, a practicing family doctor in Utgiavik. Taylor, David and Evan initially work together to try and unravel what has been happening.
In the second part of the book, the story is taken over by Taylor who, we learn, had gone north to escape her own past. In her backstory, we discover another health issue that had caused her own past relationship to break down.
The atmosphere Kalla projects into his story is heart-breaking in parts as he takes readers along on a rollercoaster of emotion in many descriptive passages. Adding to the mystery of so many suicides occurring is the fact that there is an infusion of drugs being distributed in the town by a suspected drug lord. This soon becomes a great deal of drama and suspense packed into one novel and one is left to wonder if the suicides were in fact really murders.
I guarantee you will be shocked at the end of each section of this book. Your detective skills will be put to the test as to who in fact is the bad guy in the complicated scenario and who is not.
If you enjoy psychological thrillers, The Darkness in the Light is definitely a book you will want to read. There are so many twists and turns in this compelling mystery, but perhaps the best part of the story is the fact that it brings to light some very important medical issues in today's world — virtual medicine, mental health, drugs and suicide. Kalla has deftly managed to combine a fictional story with the importance of treating mental health in our very complex world.
Daniel Kalla is an international bestselling author of many books such as Lost Immunity, The Last High [reviewed by Tom Koppel and Benjamin Matthews — Ed.], and We All Fall Down. As a practicing emergency medicine doctor in Vancouver, he is more than qualified to weave these issues into a very compelling read.
*
Valerie Green was born and educated in England where she studied journalism and law. Her passion was always writing from the moment she first held a pen in her hand. After working at the world-famous Foyles Books on Charing Cross Road, London, followed by a brief stint with M15 and legal firms, she moved to Canada in 1968 where she married and raised a family, while embarking on a long career as a freelance writer, columnist, and author of over twenty non-fiction historical and true-crime books. Her debut novel Providence has recently been published by Hancock House as the first of The McBride Chronicles, an historical four-generational family saga bringing early BC history alive. Now semi-retired (although writers never really retire!) she enjoys taking short road trips around BC with her husband, watching their two beloved grandsons grow up and, of course, writing. Editor's note: Valerie Green has recently reviewed books by Dean Goodine, Winona Kent, Michael Kluckner, Jennifer Manuel, Barbara Smith, and Ian Gibbs for The British Columbia Review.
*
The British Columbia Review
Publisher and Editor: Richard Mackie
Formerly The Ormsby Review, The British Columbia Review is an on-line journal service for BC writers and readers. The Advisory Board consists of Jean Barman, Wade Davis, Robin Fisher, Cole Harris, Hugh Johnston, Kathy Mezei, Patricia Roy, Maria Tippett, and Graeme Wynn. Provincial Government Patron (since September 2018): Creative BC. Honorary Patron: Yosef Wosk. Scholarly Patron: SFU Graduate Liberal Studies.
"Only connect." – E.M. Forster
Please follow and like us: