1593 Practice makes pretext
Subject to Change: Writings and Interviews
by Liz Magor, with an introduction by Phillip Monk
Montreal: Concordia University Press, 2022
$59.95 / 9781988111339
Reviewed by Michael Turner
*
As a writer of art criticism I have come to appreciate the writings of visual artists. Not just those who use text in their work, but who work in literary genres and/or contribute essays on the art of others. There is often a frisson to these writings, unencumbered as they are by a desire to align with a prevailing attitude or contrive to produce a new one. You see this sometimes in the structure these writings take, beyond the retail determinations of our genres' commodified forms and the increasingly rigid directives of arts council grant applications to an emergent place arrived at intentionally yet, paradoxically, without the self-consciousness that can infect even the humblest of intentions.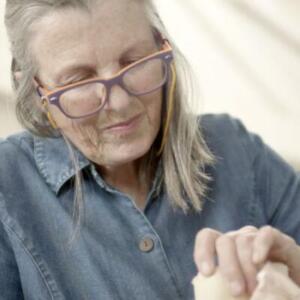 British Columbia is unique in this way, and a multicultural art history of the province could be written on those who are adept at both visual and written systems, from proto-performance artist E. Pauline Johnson to the painter Emily Carr (her Klee Wyck was the recipient of the 1941 Governor General's Award for Non-Fiction) to Renaissance polymath George Clutesi to painter-cum-poet Roy Kiyooka (the progenitor of interdisciplinarity in Vancouver). But also to living artists like post-conceptual picture-maker Jeff Wall (who holds an advanced degree in Art History) and the Beckett-influenced auteur Stan Douglas, to interdisciplinarians Ken Lum, Dana Claxton, Laiwan and Judy Radul. More recently, to a host of under-60 artists who, given our relational turn, take interdisciplinarity for granted as the only mode possible for contemporary art practice. A local artist who I have never known as a writer and whose Subject to Change: Writings and Interviews is now sitting before me is Liz Magor.
It is with equal parts delight and incredulity that I open this coil-bound ARC and begin looking for those contextual corners that allow this unexpected book its figurative shape. Prior to the copyright page there is notice of the series responsible for Subject to Change, along with previously published titles by Ken Lum (reviewed here by Phyllis Reeve – ed.) and the late Colin Campbell. Begun in 2019 and edited by Geoffrey Robert Little, Text/Context: Writings by Canadian Artists "publishes essays, statements, articles, lectures, and other written interventions by Canadian artists, collating published and unpublished texts that are otherwise scattered, hard to find, or not easily accessible to readers." The purpose here is to "explore[] the interrelations of what and how [artists] write … to the rest of their practice," as well as "to their peers and to broader social, economic, cultural and political concerns."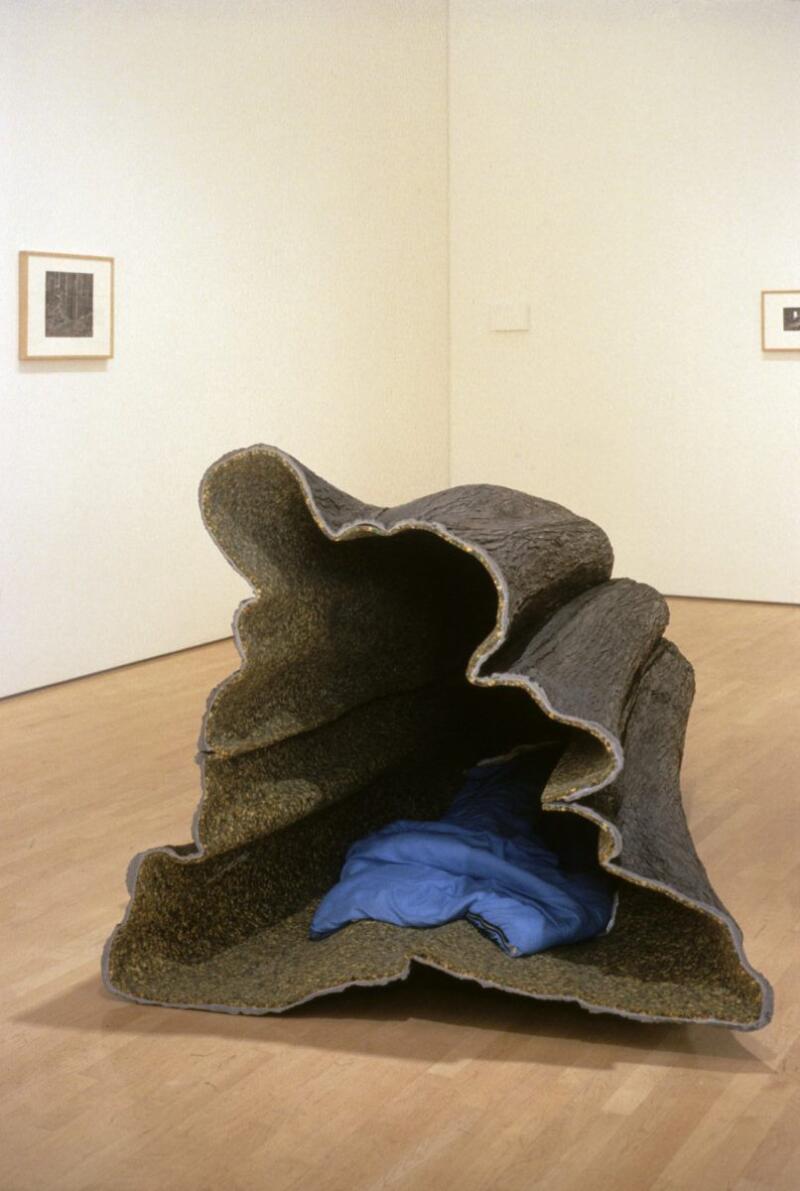 Does the ephemerality suggested by some of these writings ("written interventions … otherwise scattered") imply that a familiarity with the artist is required to appreciate this book? (Flipping ahead I see that Magor's visual artworks are well-documented and legibly reproduced.) Better yet, does a book on an artist's work have to be a self-contained entity, such as a catalogue raisonné, in order to exist? Can it not function as a pendant to the artist's practice? We are certainly in the midst of such questions (as statements) today, when anyone at the right moment is capable of producing a museum-friendly picture on their smart phone, or a painting that could be mistaken for a long-lost Motherwell. Indeed, our now fortified relational, positional, intersectional, socially responsible, ecologically-sustainable aesthetic has it that it is no longer the object as ends but the practice as means that defines which artists are relevant to a world that has lifted the lid on its potential extinction.
Born in Winnipeg in 1948, Magor has spent most of her life in BC, moving with her family to Prince Rupert in the early 1950s, attending UBC in 1966 and, after two years at Parsons in New York City, completing her formal education at Vancouver School of Art (now Emily Carr University), in 1971, with an interest in photography, sculpture and what we now call installation. Ten years later, Magor moved to Toronto where she spent a fruitful thirteen years, a time that saw her participate in the Sydney Biennale (1982), the Venice Biennale (1984) and Documenta 8 (1987). In 1993 she returned to Vancouver to teach at Emily Carr, from which she retired in 2013 and, in a twist uncommon to the careers of many teaching artists, experienced a surge of commercial and critical interest in her work, much it focused on her latex castings, a technique she invented, perfected and refined. Today, interest in Magor has never been higher. But rather than shrug off the writings in Subject to Change as the inevitable floor-sweepings that come after fifty years of artmaking, best to consider them in the context of our chaining times, where the monological catalogue essay is now the dialogical curator-artist discussion, and the artist statement is no longer a grant application necessity, but an instance of professional self-portraiture.
Writer and curator Philip Monk begins with "context" in his incisive "Introduction: Worrying the World of Things", a text that could double as Subject to Change's first, and most comprehensive, review (if it wasn't so integral to its book). At the opening of his text, Monk writes:
Artists' writing is a denomination that does not define a genre, or only very loosely. There is too much variety. So unless an artist is also a critic or writes expository or theoretical essays, there is no real context but her own work. This is the case for Liz Magor (p. xvi).
Two sentences later, Monk quotes from Magor's preceding "Author's Note" on what he tells us is "her purpose in writing," which is "not to state an intention or meaning" but, in the artist's words: "If I use language for posing questions, the sculpture has a chance to continue its search for what I don't know yet" (p. xi). Immediately following that, a capper from Monk that deserves to be read more than once: "Unknowing would be a condition of being even if it unravelled identity." But it is in the following paragraph, the one that precedes Monk's detailed chronology of Magor's development as an artist and her achievements, that he offers a dialectic, a condition reminiscent of Baudelaire's "Anyway Out of the World":
At first, she used writing to "hold things down," to get to the truth of things, to confirm their identity, because her identity, too, was at stake. But eventually, with the passage of time, she realized the "folly" of trying to contain meaning. Maybe, after all, the vitality of creativity lay in what was aberrant, seeking expression in the possible, the latent, and the mistaken, not in anything certain. Magor always welcomed slippage in this certainty as much as it simultaneously worried her. Writing was a probe of the world, of things, and of her practice. Writing accompanied her studio practice as another tool, but not to guide it or explain it after the fact (p. xvi).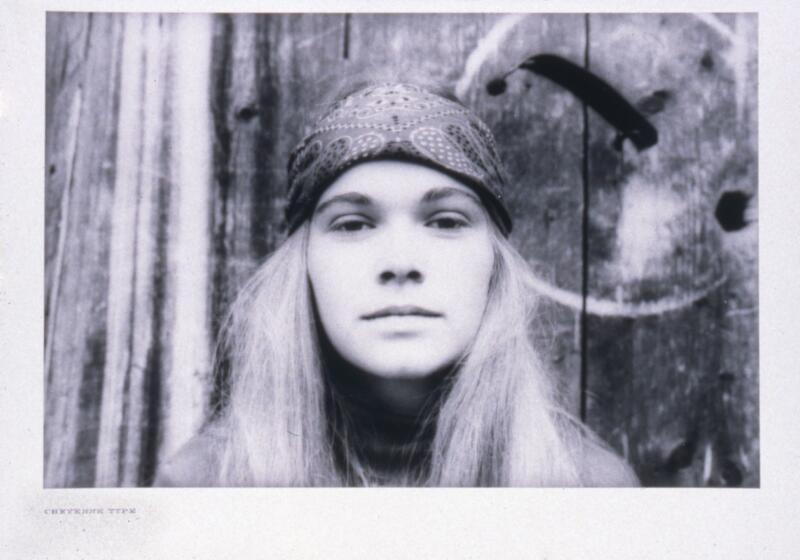 As with "context," the question of "identity" figures prominently in Magor's career, in both its fixed and mutable forms. The work that brought this question to the fore is Field Work (1989), which is taken up in "Liz Magor in Discussion with Ian Carr-Harris" (pp. 105-130) and "A Conversation with Liz Magor [and Lesley Johnstone]" (pp. 305-318). Produced during a period of mid-career self-reflection, Field Work consists of photographs Magor made in the late-1960s, an earlier period of self-reflection when many of her generation flirted with a more organic, pastoral life. In "contextualizing" these photos of hippie back-to-the landers (exhibited with her Child's Sweater at the National Gallery of Canada's 1989 Canadian Biennial of Canadian Art), Magor used captions from the "salvage anthropology" of Edward S. Curtis's The North American Indian (1907-1930), not as an identification with the romanticized life of North American Indigenous peoples, but as parties complicit with their colonial reification. The work was called out as cultural appropriation, but Magor faced this music and, in 1991, presented a response at the "Where to? Post-Colonial Manoeuvres" conference at the Edmonton Art Gallery (the text, "Home and Native Land", is also included in Subject to Change).
While the discussions and interviews in Subject to Change provide some of the best insights into Magor's mind and manner, there are a number of singularly authored pieces that showcase her lucid, clear-eyed prose. One of which, the oft-reprinted "Auto Portrait" (1990), reads like a fusion of Dodie Bellamy and Annie Ernaux, with the author taking us on a tour of attendants to better known historical figures. That these attendants ("selfless assistants") are women (Suzanne Deschevaux-Dumensil, Vivienne Haigh-Wood, Valerie Fletcher, Nora Joyce, Teha'amana) and their better known employers, husbands and lovers are men is a pattern Magor doesn't comment on so much but subvert through an emphasis on what these women wore and a de-emphasis on the men who, in a manner of speaking, wore them.
Another stand-out piece, one that speaks to Magor's tendency to present herself in contrasting fashions (in this case, to both invite and frighten), is "To Ask Sheila Heti", a 2018 "message asking author Sheila Heti to contribute an essay to the catalogue for BLOWOUT". Rather than begin with a salutation to the addressee, Magor launches into this 500-word "ask" with what reads like the fifth email in a protracted, if not testy, negotiation. At no point in this message is the writer asked to do what is suggested by its title.
Here is the opening paragraph:
It's not that I disdain fiction. Sometimes a writer can conjure images in my mind's eye with such subtle manipulation of my consciousness that the effect is similar to doing drugs: transporting, mood-altering, all of that. I recognize the skill and intelligence needed to pull this off. I can also see the beauty of the work and feel he pleasure of the art (p. 324).
And here is the closing one:
I suspect that the studio of a writer is not dissimilar to that of a sculptor in terms of the questions posed. To test the comparison, my question to a writer is simply, what means are used to empty a narrative of its ostensible subject in order to let it fill with its latent subject (p. 324).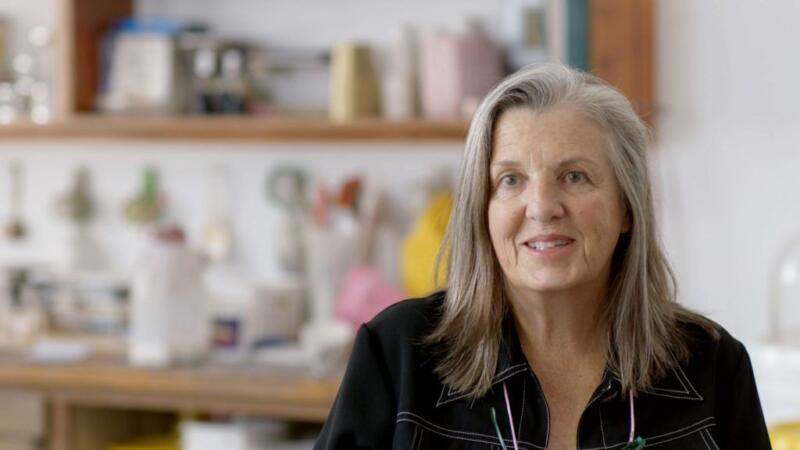 I am sure that more than a few of the 1000+ students Magor worked with over the course of her 25+ year teaching career would recognize this "approach" as distinctly Magorian. Of those I have spoken with, all have a deep admiration for her work and her commitment to teaching, but especially for her frankness during their earliest stages of development — a frankness that is synonymous with egg shells at a time when social media-backed students have more power today than those who occupied faculty lounges and chancellors' offices in the 1960s. In preparing this review, I came upon an online post from one of Magor's former students, Carlyn Yandle, who, with appreciation, relates a studio visit that allowed her to break from what she knew and take that next step forward:
Liz Magor took one look at my first installation of a kazillion doilies stretched across the cavernous classroom and said: "You seem to be in love with doilies. Maybe it's time to break up and find something else to love."[1]
*
Michael Turner is a writer of variegated ancestry (Scottish/ German/ Irish, mat.; English/ Japanese/ Russian, pat.) born, raised and living on unceded Coast Salish territory. He works in narrative and lyric forms, both singularly, as a writer of fiction (American Whiskey Bar, The Pornographer's Poem, 8×10), poetry (Hard Core Logo, Kingsway, 9×11), criticism and music, and collaboratively, with artists such as Stan Douglas (screenplays), Geoffrey Farmer (public art installations) and Fishbone, Dream Warriors, Kinnie Starr and Andrea Young (songs). His work has been described as intertextual, with an emphasis on "a detailed and purposeful examination of ordinary things" (Wikipedia). He holds a BA (Anthropology) from UVic and an MFA (Interdisciplinary Studies) from UBC Okanagan. Currently he is an Adjunct Professor in the Faculty of Liberal Arts and Sciences and School of Interdisciplinary Studies and Graduate Studies, Ontario College of Art & Design University and a workshop leader at Mobil Art School,  Vancouver. Editor's note: Michael Turner has recently reviewed books by Sheryda Warrener, Marius Kociejowski, Larissa Lai, Emma Cleary et al., Tara Borin, and Taryn Hubbard for The British Columbia Review.
*
The British Columbia Review
Publisher and Editor: Richard Mackie
Formerly The Ormsby Review, The British Columbia Review is an on-line journal service for BC writers and readers. The Advisory Board consists of Jean Barman, Wade Davis, Robin Fisher, Barry Gough, Hugh Johnston, Kathy Mezei, Patricia Roy, Maria Tippett, and Graeme Wynn. Provincial Government Patron (since September 2018): Creative BC. Honorary Patron: Yosef Wosk. Scholarly Patron: SFU Graduate Liberal Studies.
"Only connect." – E.M. Forster
[1] https://carlynyandle.weebly.com/the-creative-process/discarded-doilies-demand-attention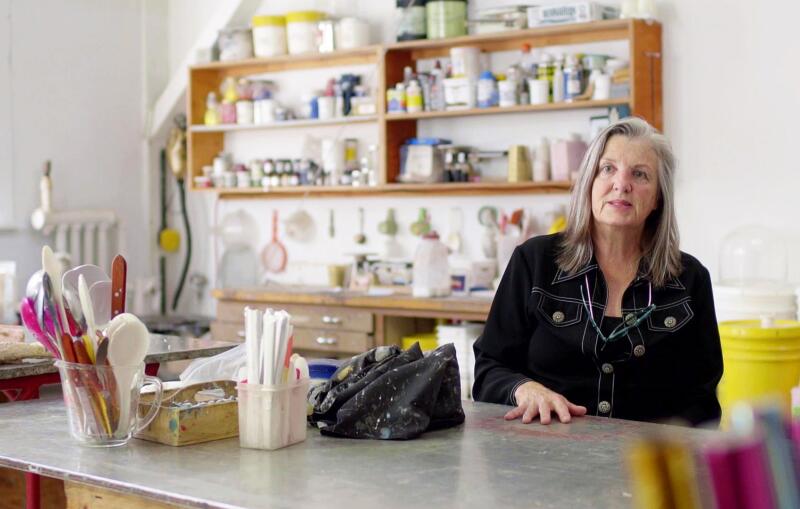 Please follow and like us: