1554 What boomers really need
Front-Wave Boomers: Growing (Very) Old, Staying Connected, and Reimagining Aging
by Gillian Ranson
Vancouver: UBC Press (On Point Press), 2022
$22.95 / 9780774890502
Reviewed by Ginny Ratsoy
*
Did you know that the United Nations has declared 2021-2030 the Decade of Healthy Ageing and the World Health Organization has recently begun its "Global Campaign to Combat Ageism"? I didn't either, until I began this review, my second in a row of a book that focuses on Canadians – like me and over 25 per cent of the population – above 65.
In her quest to promote healthy ageing, University of Calgary Professor Emerita of Sociology Gillian Ranson interviewed over 100 fellow boomers aged 62 to 77 in 2019. Her research also encompasses a range of journalism, including work by health reporters Moira Welsh and André Picard, grey literature such as institute and government reports, and numerous academic studies. This commendable mix of approaches and sources results in a credible, readable book.
Front-Wave Boomers is logically organized into three sections. The first characterizes the diverse group of front-wave baby boomers and their individual preparation for their "(very) old age." The second examines what has been learned about ageism and aging during the pandemic, while the final section recommends societal and individual changes to "re-imagine aging."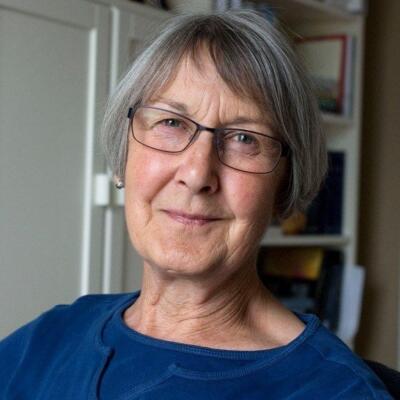 Heterogeneity characterizes the vast boomer demographic. Ranson's representative interviewees may be partnered and living with or in close proximity to other family members, or they may be without partners or offspring — "elder orphans" (a term, Ranson concedes, not without controversy). Ten per cent of Canadians over 65 do not have children; 25 per cent of boomers live alone; neither, of course, necessarily means isolation. A few are members of Naturally Occurring Retirement Communities (empty nesters in their original homes who bond after long inhabitation in the same area), planned co-housing communities, or care home residents. Interviewees range from affluent, with comfortable work pensions and ample savings, to impoverished and precariously housed, and from physically able to requiring assistance. Boomers' situations vary at least as much as those in any other category.
Regardless of individual circumstances, Ranson believes strong social ties are significant for every boomer. She notes that women stay more connected beyond family than do men, who, when on their own, are more likely to be isolated. An antidote is The Men's Shed Movement, which spread to Canada from Australia. The organization is not strictly about service, health, or training, although these can play roles in individual groups, but more about building meaningful connections. Ranson also examines the special barriers to connection immigrant seniors, those in poverty, and others may face.
The pandemic has revealed the significance of what sociologists call "weak ties" to foster seniors' wellbeing, and Ranson explores this at length. The acquaintances we make in churches, book clubs, and even dog parks are critical. As someone active in one of the scores of Canadian learning organizations designed largely for — and by — seniors, I believe Ranson's mention of the role of formal education, while laudable, needs expansion. Formal later-life learning has existed in Canada since 1973, and involvement in the movement can be both intellectually and socially stimulating — as well as providing satisfying volunteer opportunities. The "redeployment" she discusses — retirees applying their work experience to the volunteer sector in, for example, the environmental movement — works well for volunteer-dependent later-life learning organizations, which require those with backgrounds as diverse as business and education. Despite this oversight, Ranson makes a successful case for establishing what she calls a "social convoy" – sustaining strong and weak-tie relationships going beyond family — arguing convincingly that these can compensate for challenges in other areas. Put succinctly, "…as we age we need people more than almost anything else" (p. 76).
Although Ranson's subjects were adversely affected by the pandemic in varying degrees – those in precarious circumstances more than those privileged – they had, as of March, 2021, coped. An SFU study in late 2020 corroborated her findings: most seniors surveyed believed that, while their lives had been disrupted, they would eventually resume their normal lives. Of course, what those individual lives looked like would vary considerably. However, she indicates an encouraging level of resilience.
Nevertheless, the pandemic laid bare the ageism and workplace inequity inherent in Canadian society, as media exposed the atrocious circumstances of many residents of long term care homes (such as overcrowding, poor medical care, and inattention) and those who care for them (such as poor pay, few benefits, and overwork). Citing 2016 statistics, Ranson makes the profoundly important point that, although only about 7 per cent of those 65 and older and 25 per cent of those 85-90 were in congregate settings, more people are more likely to die in long term care homes in Canada than in any other wealthy country.
Furthermore, Ranson reminds us, ageism has long been imbedded in Canadian society. One stereotype that dies hard is that boomers are digital illiterates – despite studies to the contrary and the plain fact that most boomers became technologically adept in their work life. A story of resilience and creativity that emerged in 2020 resonates for Ranson: that of the 73-year old Pakistani-born Canadian who taught her grandchildren virtual lessons in the Urdu language. Many of her interviewees had similar stories of pandemic innovations that strengthened bonds between generations. Still, she acknowledges, ageism is so entrenched that many boomers have internalized it, refusing to face their own ageing. Thus, to "re-imagine aging," nothing short of an attitudinal shift in all levels of society is required. While an entire book could easily be devoted to this discussion, the author provides some worthy starting points.
She suggests practical changes in such areas as universal design also beneficial to other segments of society — everything from cleared sidewalks and improved public transportation to lowering luggage racks and eliminating unnecessary stairs through to increasing availability of large print books and audio assistance — that could be relatively easily accomplished.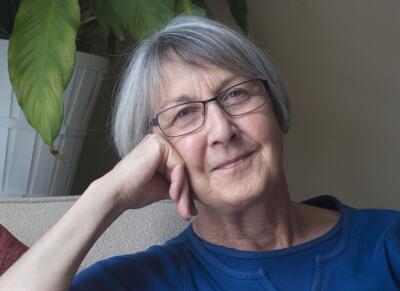 More fundamentally, Ranson maintains, a major shift in care is needed in Canada: moving to home care — which the majority of Canadian boomers will need — from long-term institutional care, which serves only a minority, is vital. Canada spends $1 on home care for every $6 on long-term care, whereas countries more successful in elder care, like Denmark and the Netherlands, do the reverse. The remaining care homes should eschew the warehouse model and embrace a smaller model with individual units resembling actual homes; this approach would better serve both residents and staff, as Saskatoon's Sherbrooke Community Centre, part of the Eden Alternative model, demonstrates. Best practices exist even within Canada's borders.
Front-Wave Boomers also points to Indigenous communities, who respect and honour Elders as knowledge keepers, as providing an immediate model for attitudinal shift and includes practical tips for transcending age homophily — the tendency of people to group together by age — as an antidote to ageism. Primary is fostering all-important weak ties – through hobbies and leisure pursuits from knitting and cooking classes to clubs and dog parks. Boomers can build intergenerational relationships by performing volunteer work and creating opportunities to share their wisdom. As positive models, ageing boomers can prevent internalized ageism in subsequent generations.
In 2021, Ranson was optimistic, pointing to the World Health Organization's campaign and the federal government's 2021 budget promise to improve long-term care and support ageing at home. In mid-2022, we could cite the critical situation in hospitals across Canada as not boding well for boomers — or the rest of the population. Or we could remain hopeful that the sheer number and strength of boomers, the successful care models that do exist, and the lessons of the pandemic indicate attitudinal change is in process. The existence of studies like Front-Wave Boomers: Growing (Very) Old, Staying Connected, and Reimagining Aging is in itself promising.
*
Ginny Ratsoy is Professor Emerita at Thompson Rivers University. Her scholarly publications (co-authored and edited and co-edited books and numerous peer-reviewed articles) have focused on Canadian fiction, theatre, small cities, third-age learning, and the scholarship of teaching and learning. In addition to counteracting ageism by maintaining a growth mindset through freelance writing and community engagement, she promotes later-life learning through her involvement as a board member, instructor, and coordinator for the Kamloops Adult Learners Society. Editor's note: Ginny Ratsoy has recently reviewed books by Jo Owens, Iona Whishaw, Mark Bulgutch, Ron Base & Prudence Emery, Maureen Brownlee, and Maria Reva, for The British Columbia Review.
*
The British Columbia Review
Publisher and Editor: Richard Mackie
Formerly The Ormsby Review, The British Columbia Review is an on-line journal service for BC writers and readers. The Advisory Board consists of Jean Barman, Wade Davis, Robin Fisher, Cole Harris, Hugh Johnston, Kathy Mezei, Patricia Roy, Maria Tippett, and Graeme Wynn. Provincial Government Patron (since September 2018): Creative BC. Honorary Patron: Yosef Wosk. Scholarly Patron: SFU Graduate Liberal Studies.
"Only connect." – E.M. Forster
Please follow and like us: