1543 Photos & letters of Tim Gidal
Two books reviewed by Sheldon Goldfarb:
Gidal: The Unusual Friendship of Yosef Wosk and Tim Gidal, Letters and Photos
by Alan Twigg (editor)
Madeira Park: Douglas & McIntyre, 2022
$39.95 / 9781771623025
*
Memories of Jewish Poland: The 1932 Photographs of Nachum Tim Gidal
by Yosef Wosk and Nachum Tim Gidal
Jerusalem: Gefen Books, 2020
$19.95 (U.S.) /  9789652295972
*
In 1991 the Vancouver philanthropist Yosef Wosk encountered a photograph by the Israeli photographer Tim Gidal. It is a striking photograph of a young religious Jew, a pilgrim to the tomb of the ancient rabbi Shimon ben Yochai, actually perched on the tomb, stretched out on the roof, as if trying to connect mystically to an ancient giver of wisdom. Almost surreal, says one commentator. Haunting.
Wosk couldn't tear himself away from the image. Instead, he tore the image itself out of the magazine he found it in and eventually tracked down the photographer. Hence began a friendship lasting for the last few years of Gidal's life, consisting mostly of faxes sent back and forth in the days before email wiped out most handwritten, or in this case typed communication.
Send me cigars, says Gidal, before his deteriorating health makes him stop smoking. And Wosk sends cigars and buys photographs and talks of creating a Gidal centre and urges Gidal to write his autobiography or at least a statement of his vision. I have no vision, says Gidal, I just photograph what's there. The grumpy artist writing to the worshipful acolyte.
And so we see what Gidal photographed, from the liberated little boy at Buchenwald who grew up to be the chief rabbi of Israel to a candid shot of Adolf Hitler, in a Munich cafe before he took power, an early picture when Gidal was first becoming a photojournalist, pioneering a new field. And then a whole book of photographs of Jews in Poland, the land of Gidal's ancestors, haunting-looking ancestors, or do they only seem haunting because we know most of them must have been wiped away in the Holocaust?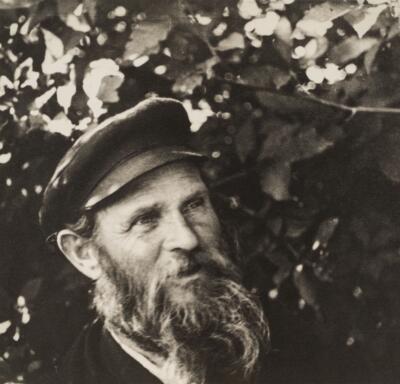 Pictures of people walking, looking, sleeping, bargaining, but mostly looking, sometimes glaring at us, sometimes looking away from us into a courtyard, over a balcony. Looking away or marching resolutely forward, carrying bags from the market. Studious, happy, solemn, sad. Or scenes without people, a cemetery, tombs: the Polish book begins with tombs, but then geese and horses and water wheels. Old men and young boys, teachers and students, shopfronts, street scenes, the market.
Gidal entrusted Wosk with the Polish photos and after many years they have finally appeared. They need captions, said Wosk, a paragraph or even just a line, but Gidal said they could speak for themselves, so there is no commentary in the Polish book, just the barest annotations.
The Polish book — Memories of Jewish Poland — begins with map reading, a photo of Gidal this time, and the book is perhaps an exploration of a world now lost. The other book is perhaps also an exploration of a developing friendship and the meaning of life. A man needs inspiration, says Gidal, and also cigars – but then he cannot smoke cigars. Wosk talks of trying to understand the "secret dictates" motivating him, the subconscious forces that if he could only understand them might lead to "a truer life."
And then he talks of his marital woes, or he and Gidal talk business and agents and commissions. Wosk calls Gidal a national treasure (which nation?) and they discuss the meaning of Jewish photography, if there is such a thing. Wosk the admirer sometimes ventures to say, well, actually on this subject I prefer Vishniac (another photographer). Vishniac is no good, Gidal growls back at him.
From not getting each other's names right they eventually progress to intimate revelations, with roles sometimes being reversed. Gidal at the end starts asking, insistently, What is your profession? When Wosk tries to explain that he serves on this board or that, and is a part-time rabbi and involved in various academic pursuits, Gidal gets impatient. Focus, he says; narrow your interests; write a book about rabbinic wisdom. But he never does.
The future keeps arriving faster than we can greet it, Wosk says, and the future means the end for Gidal, in ill health, dying. Wosk is able to get in one last visit before he goes, but has done his best to preserve his friend's memory, helping to produce these two books, promoting his work, talking about cigars, musing on omniscience: books always hold out a promise of omniscience, he says, but never fulfil it. "It is an illusion that I hope not to dispel," he says, and so we produce our books and hope for revelation, like the Jewish pilgrim perched on the rabbi's tomb.
*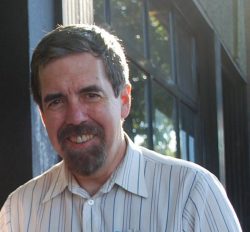 Sheldon Goldfarb is the author of The Hundred-Year Trek: A History of Student Life at UBC (Heritage House, 2017), reviewed by Herbert Rosengarten. He has been the archivist for the UBC student society (the AMS) for more than twenty years and has also written a murder mystery and two academic books on the Victorian author William Makepeace Thackeray. His murder mystery, Remember, Remember, (Bristol: UKA Press), was nominated for an Arthur Ellis crime writing award in 2005. His latest book, Sherlockian Musings: Thoughts on the Sherlock Holmes Stories (London: MX Publishing, 2019), was reviewed by Patrick McDonagh. Originally from Montreal, Sheldon has a history degree from McGill University, a master's degree in English from the University of Manitoba, and two degrees from the University of British Columbia: a PhD in English and a master's degree in archival studies. Editor's note: Sheldon Goldfarb has recently reviewed books by Andrew Chesham & Laura Farina, Seth Rogen, Julia Levy, Peter Quartermain, Katherine Bowers & Kate Holland, and P.W. Bridgman.
*
The British Columbia Review
Publisher and Editor: Richard Mackie
Formerly The Ormsby Review, The British Columbia Review is an on-line journal service for BC writers and readers. The Advisory Board consists of Jean Barman, Wade Davis, Robin Fisher, Cole Harris, Hugh Johnston, Kathy Mezei, Patricia Roy, Maria Tippett, and Graeme Wynn. Provincial Government Patron (since September 2018): Creative BC. Honorary Patron: Yosef Wosk. Scholarly Patron: SFU Graduate Liberal Studies.
"Only connect." – E.M. Forster