1522 A vintage west coast thriller
Perilous Passage
by Arthur Mayse, with an introduction by Susan Mayse
Montreal: Véhicule Press, 2021 (first published by William Morrow and Company, 1949)
$14.99 / 9781550655841
Reviewed by Miranda Marini
*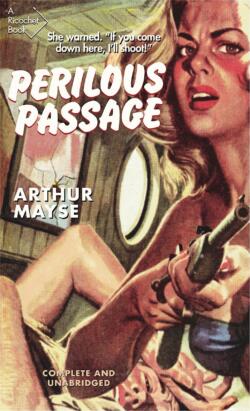 Despite being a Canadian author and despite his vast contributions to the Canadian literary canon, Arthur Mayse remains a lesser-known author among Canadian literature enthusiasts. As Susan Mayse notes in the introduction to the republished and unabridged version of her father's first novel, Perilous Passage, Arthur Mayse's absence from the Canadian literary canon is largely attributed to selling his works to "American magazine[s] and … American book publisher[s]" (p. 10) because he thought "[t]hey were hard-nosed, capable, and courteous … and most importantly, they paid decently" (p. 11). For instance, Perilous Passage was serialized in 1949 "as a seven-part series in The Saturday Evening Post" (p. 7), an American magazine based out of Indianapolis. At this time, "there was no Canadian publishing industry worth noticing" and "[t]he few novels and short stories identified as Canadian fiction, [Mayse] felt, were anaemic works written in subservient imitation of English writers of the time" (p. 11). To challenge this notion, his works border between the Canadian and American west coast, offering perilous and thrilling tales filled with suspense and love. It is against this landscape that Mayse writes Perilous Passage, an edge-of-your-seat, cinematic glimpse into the life of a runaway, whose forgotten past is slowly catching up to him, and his budding romance with a young woman who is intent on saving him.
Battered and bruised and with only "the half-memory of fighting and fire and blood" (p. 23), Clint Farrell, our young runaway, wakes to the subtle rocking of the Maiija, an off-shore troller that has been catching fish along the Canadian/American west coast, and beside him, a young woman sits, pressing a damp cloth against his fevered and injured face. However, disoriented and amnesiac, Clint doesn't suspect that he is in any real danger. That is, until the young woman, later identified as Devvy, turns with "a short-barreled .22 with a scarred and flimsy stock" (p. 25) and aims the barrel at a pair of feet on the companionway. As Joe Peddar, the owner of those feet, speaks with Devvy, Clint is "[s]tung … by the knowledge of danger" (p. 24) as he grasps at the fragmented pieces of his memory. From what he can piece together: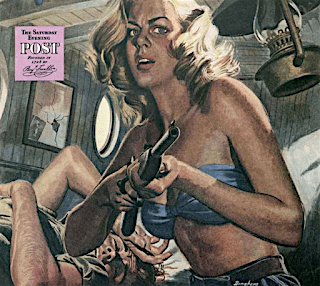 There had been three of them, [Clint] and two others, in a boat. This boat. Then the faceless men had come aboard and there had been fighting and a thing worse than fighting. Something so much worse that, knowing it, [Clint's] life could never again be quite the same (p. 24).
Once she scares away their unwelcome guest, Devvy corroborates Clint's internal musings, informing him that she had found the Maiija "drifting into the Boss-Foreman Narrows" with its hull "low in the water" (p. 28), and since "[t]he plug [had] been knocked out of [the] garboard strake" (p. 28) and there was no sign of the Maiija's captain or the other crew member, it's reasonable to suspect foul play. Unfortunately, as Devvy takes Clint back to her family's farm to begin his recovery, the Maiija is set ablaze, taking any evidence with it. When the captain's body is found and with only his addled memories to confirm the truth, Clint's innocence is called into question, and he and Devvy become unlikely partners in uncovering those memories as their fate and budding romance depend on it.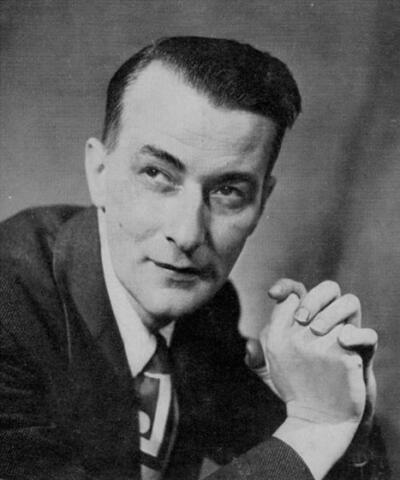 At its core, Perilous Passage is a story about good and evil and the blurred lines in between. As I read the novel, there was a sense of predictability when it came to the overall plot and 'whodunnit', but that predictability by no means detracts from the enjoyment I felt while reading it. For instance, interactions between Clint and Devvy are often comical in nature as they are the embodiment of two hot-headed teens trying to navigate their feelings for each other, but I did find that the fast-paced romance between them was a bit jarring given the story's short timeline. However, this is reminiscent of a lot of literature, television, and films that were produced at this time. Two unlikely characters pushed together in the face of adversity. Whirlwind romances. Peril. Declarations of love. And good triumphing over evil. With these tropes in mind, I can see how Arthur Mayse later became a writer for television as many of the scenes in the novel could be beautifully depicted on screen.
In addition to his cinematic depictions, Mayse has also created a compelling cast of characters, who have diverse motives and histories, and while there are many characters that propel the plot, Clint's and Devvy's characterizations and resilience are particularly interesting. Clint, for example, is a reform school runaway whose father "swung on [him] once too often" and whose mother "ran out on [them]" when he was sixteen (p. 32), and he learns at an early age that it is necessary to fend for himself since no one else will. Despite the alluded trauma of his childhood and the future tribulations he faces as the story progresses, Clint continually demonstrates his resilience as evidenced by his will to survive insurmountable odds and his perseverance in proving that he is innocent. Similarly, Devvy has faced her own trials and demonstrates her own resilience to those circumstances. After her father's passing, she is left to take care of the family farm, her cruel stepmother, and her young step-siblings, and she does so to the best of her ability even though others constantly question her capability – as a young woman in the 1940s. Even with their continual derision, Devvy is adamant that she will never sell the farm – in part to spite her stepmother but also to honour her father. Both Clint and Devvy have something to prove to themselves and to their harshest critics, and they inadvertently bond over this fact in conjunction with discovering the truth of what happened on the Maiija.
However, while I liked both characters, I found Devvy's characterization to be potentially contradictory. I should first note that Perilous Passage was written over seventy years ago when women had less autonomy, were limited to the domestic sphere, and were expected to embody stereotypical representations of femininity. Devvy's early descriptions suggest that she is an empowered character, challenging this conventional notion of domesticity and femininity, and while the novel does challenge some societal norms, perhaps I was too optimistic in thinking Devvy's empowerment and independence would continue throughout the text. For instance, Devvy is initially described as a fierce and capable young woman. She fends off Joe Peddar with a .22 rifle to protect Clint, is the primary caregiver for her family, and managers the family farm – all manifestations of her independence – but her strength as a character is continually tied to her appearance and seeming lack of femininity. A local doctor voices this concern, calling Devvy a "queer, grim child" who "ought to be in school, meeting other girls, doing the things a girl should do" (p. 77), and her step-mother snidely remarks that "[Clint] might even make a woman out of [Devvy] … [if she] buy[s] [herself] some proper clothes" (p. 113-114).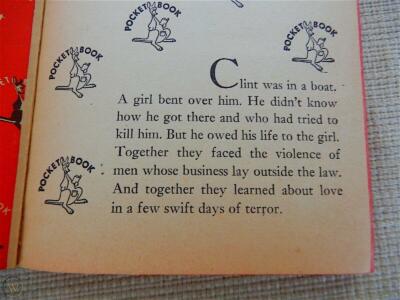 Even Clint himself says "you don't fall for a girl with sunstreaks in her hair and with calluses on her hands, not a girl who carries a pack of fine cut in her hip pocket man-fashion, and who runs an island stump ranch as a man would run it" (p. 65). Their comments suggest that Devvy's lack of 'femininity' and her more 'masculine' qualities make her undesirable as a woman. Regardless of what he said earlier in the text, Clint does fall in love with Devvy, and as Devvy begins to reciprocate that love, she seems to seek more stereotypical representations of domesticity and femininity, telling Clint that she's "trying to learn how to be a girl" (p. 206). While I have no issue with Devvy wanting to be more feminine, I was saddened that her reasoning for doing so is correlated to society's and Clint's expectations of what a girlfriend and future wife should be – rather than for her own motivations.
Even though I had hoped Devvy's character would continue to develop as a more independent woman free of societal constraints, I still enjoyed the plot twists and witty banter throughout the novel. Perilous Passage is very much a product of the time in which it was written; however, while keeping this in mind, it is a thrilling tale, and I would recommend this novel to anyone wanting a harrowing journey enshrouded with mystery, intrigue, and a touch of romance.
*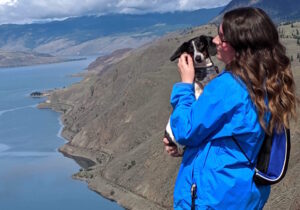 Born and raised in Kamloops, Miranda Marini teaches at Thompson Rivers University in the English and Modern Languages Department, where she pursues her interests in British Columbian and Canadian Literature. Academically, her interests include ethnobotanical relationships and interactions between human and non-human environments, particularly in relation to the representations of place, space, and landscapes in British Columbia and Canada. When she isn't busy teaching, she can usually be found working on various poems, short stories, essays, and novels – all forthcoming — in addition to spending time with her three dogs: Walle, Levi, and Marley. Editor's note: Miranda Marini has recently reviewed books by Eddy Boudel Tan (After Elias), Karina Halle, Eddy Boudel Tan (The Rebellious Tide), Theresa Kishkan, Frances Boyle, Barbara Lambert, and Martha Ostenso for The British Columbia Review.
*
The British Columbia Review
Publisher and Editor: Richard Mackie
Formerly The Ormsby Review, The British Columbia Review is an on-line journal service for BC writers and readers. The Advisory Board consists of Jean Barman, Wade Davis, Robin Fisher, Cole Harris, Hugh Johnston, Kathy Mezei, Patricia Roy, Maria Tippett, and Graeme Wynn. Provincial Government Patron (since September 2018): Creative BC. Honorary Patron: Yosef Wosk. Scholarly Patron: SFU Graduate Liberal Studies.
"Only connect." – E.M. Forster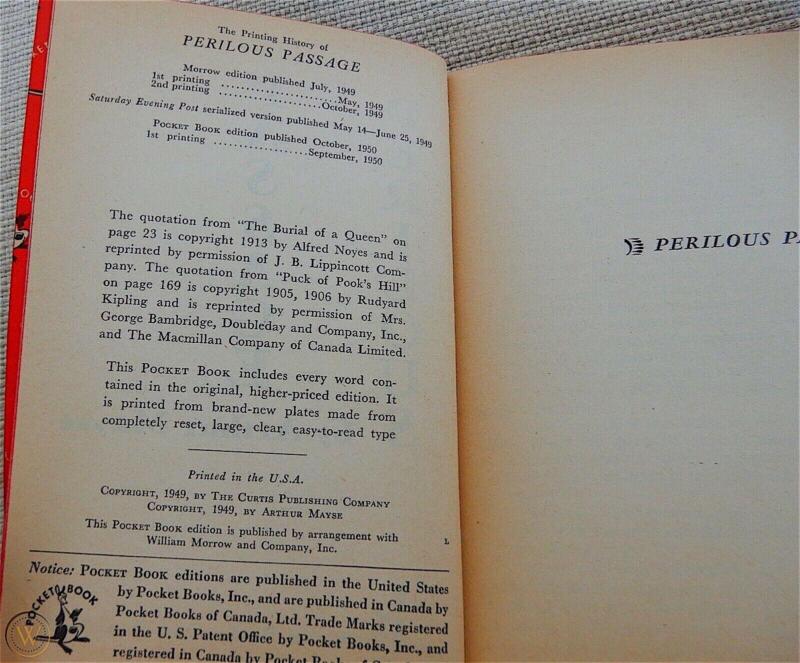 Please follow and like us: