1481 Save Swiss Edelweiss Village
ESSAY: Swiss Edelweiss Village: to be or not to be?
by Ron Dart
*
Swiss guides were front and centre in the origins and development of mountaineering and mountain culture in Western Canada. The fact that much of their work was divided between Lake Louise and Rogers Pass meant that Golden, BC, became their place of residence.
The CPR brought experienced Swiss guides to Canada after a fatal climbing death in 1896, and as more and more adventurous CPR tourists and travellers became keen on mountaineering and mountain treks, the railway company realized that professional Alpine guides were desperately needed to fulfill a growing interest.
So, between 1910 and 1912 the CPR built a variety of chalets on an upper ridge in Golden to provide homes for the Swiss mountaineers and their growing families. The forested area on the hillside came to be known as Swiss Edelweiss Village.
I have been fortunate over the years to spend time at Edelweiss Village on various mountaineering treks in the area. Sadly, this heritage site and decades-long centre of Canadian mountaineering is now, potentially, being sold to a buyer solely interested in demolition and new development on the 50-acre site. If this does occur (hopefully it will not), a significant part of Canadian and Canadian mountaineering history will disappear — and Canada and Golden would be the lesser for it.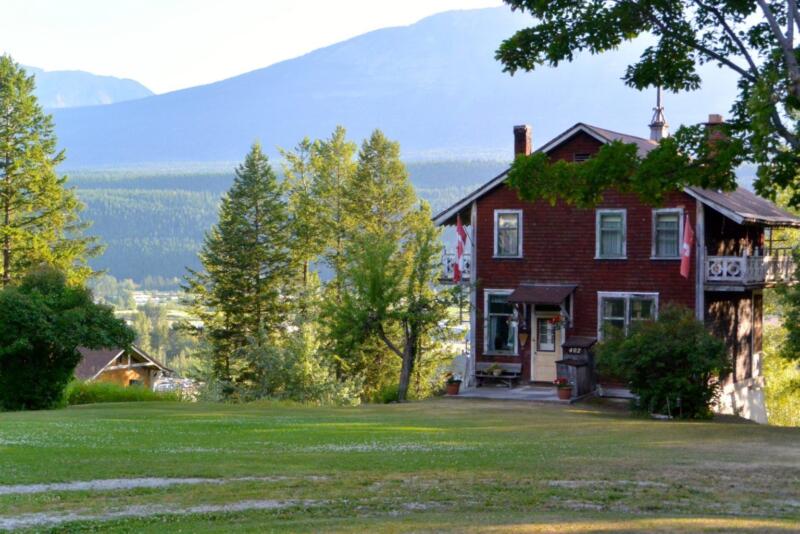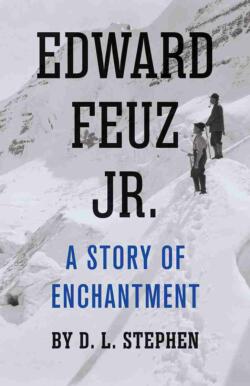 Fortunately Edelweiss Village has some powerful and vocal supporters. Two Swiss-Canadians — Dr Ilona Spaar of Vancouver and Dr Johann Roduit of Abbotsford — have taken the lead in preserving Swiss Edelweiss Village from being sold and potentially demolished. Their Swiss lineage and Canadian connections position them well for such a worthy campaign.
My own commitment to the site has both Swiss and Canadian origins. I was fortunate to live in Switzerland from 1972-1974, and have since developed a decided fondness and affinity for the Swiss-Canadian love of the mountains and mountain culture. Swiss Edelweiss Village is a portal into the larger cathedral of Swiss-Canadian mountain life and a reminder of the unexpectedly diverse footprint of the CPR's epic railway construction and associated tourist endeavours.
A growing literature is devoted to the central role of the CPR's Swiss guides. The recent publication of Edward Feuz Jr.: A Story of Enchantment (Rocky Mountain Books, 2021), by D.L. Stephen, builds on and develops yet further The Guiding Spirit by Andrew J. Kauffman and William Lowell Putnam (Footprint Publishing Handbooks, 1986)
Nestled nicely between these bookend-beauties is Ilona Spaar's fine primer Swiss Guides: Shaping Mountain Culture in Western Canada (Vancouver: Consulate General of Switzerland, 2010). I have also, in various editions of Cloudburst, lightly landed on such topics and issues: "The Canadian Alpine Tradition: Swiss Guides and Conrad Kain (Fall/Winter 2009) and "Swiss Guides: Shaping Mountain Culture in Western Canada" (Fall/Winter 2010). The photos taken in Golden (Alpine Mural) and at Edelweiss Village (with Jean Feuz-Vaughan) reflect, in many ways, the significance of Golden, the Swiss Guides, and Swiss Edelweiss Village as icons that must be protected as a vital part of the Canadian mountaineering tradition.
I have been fortunate to do a lingering zoom call with Ilona Spaar and listen in on the heroic effort to preserve Swiss Edelweiss Village as well as the much grander and fuller Swiss-Canadian mountaineering culture and ethos.
Those who are interested in delving much deeper into the unfolding project can visit the Swiss Edelweiss Village Foundation.
Please contribute to our crowdfunding appeal to save the Swiss Edelweiss Village. Time is of the essence.
Thank you,
Ron Dart
montani semper liberi
*
Ron Dart has taught in the Department of Political Science, Philosophy, and Religious Studies at the University of the Fraser Valley since 1990. He was on staff with Amnesty International in the 1980s. Ron has published 40 books including Erasmus: Wild Bird (Create Space, 2017) and The North American High Tory Tradition (American Anglican Press, 2016). Editor's note: Ron Dart has recently reviewed books by Elizabeth May, Stephen Hui (Destination Hikes), Stephen Hui (105 Hikes), David Crerar, Harry Crerar, & Bill Maurer, and Doug Beardsley for The British Columbia Review. He has also contributed two essays, From Jalna to Timber Baron: Reflections on the life of H.R. MacMillan, and Haig-Brown & Al Purdy.
*
The British Columbia Review
Publisher and Editor: Richard Mackie
Formerly The Ormsby Review, The British Columbia Review is an on-line journal service for BC writers and readers. The Advisory Board consists of Jean Barman, Wade Davis, Robin Fisher, Cole Harris, Hugh Johnston, Kathy Mezei, Patricia Roy, Maria Tippett, and Graeme Wynn. Provincial Government Patron (since September 2018): Creative BC. Honorary Patron: Yosef Wosk. Scholarly Patron: SFU Graduate Liberal Studies.
"Only connect." – E.M. Forster
Please follow and like us: