1461 Denman Island calling
The Denman Island Readers & Writers Festival is back — and it will be good
by Howard Macdonald Stewart
*
The Denman Island Readers & Writers Festival is on again this year from July 15-17, with related events beginning July 11. Festival organisers improvised in 2020 and 2021 but now it's back to our traditional format. This year, as before Covid, festival audiences will be able to interact with some of the most exciting writers of 2022, in all the usual venues around downtown Denman.
But how in the world did this renowned literary event emerge in the first place, in a bucolic backwater beyond Buckley Bay? It was launched in 2003 by two women working at the Denman Island Community School. As they tell it now, Paddy O'Connell and Norah Wright might not have done it, had they known how much work it would be. But they also feel they got it right, pretty much from the outset. The basic ingredients haven't changed much since then (except to accommodate Covid).
It's always in July. It's always organised and delivered by a dedicated, hard-working committee of volunteer islanders. It's always a mix of fiction, non-fiction and poetry readings from distant writers and more local ones, lively moderated dialogues between the invited authors, stimulating writing workshops, and delicious refreshments. Visiting luminar­ies are always billeted with local hosts.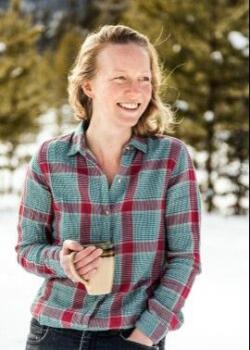 Got it right indeed. This festival has attracted bright lights of BC and Canadian letters since its outset. To name just a few: Jordan Abel, Caroline Adderson, Maude Barlow, Tzeporah Berman, Arthur Black, George Bowering, Anne Cameron, David Chariandy, Kevin Chong, Michael Christie, Bruce Coburn, Ivan E. Coyote, Michael Crummey, William Deverell, Sarah Dunant, Esi Edugyan, Terry Fallis, Zsuzsi Gartner, Bill Gaston, Charlotte Gill, Charlotte Gray, Jack Hodgins, Des Kennedy, Joy Kogawa, Evelyn Lau, Grant Lawrence, Richard Somerset Mackie, Lee Maracle, Gabor Mate, Beverly McLaughlin, Darrel McLeod, Alexandra Morton, Susan Musgrave, Andrew Nikiforuk, Stephen Price, Bill Richardson, Eden Robinson, Emily St. John Mandel, Fred Stenson, Audrey Thomas, Miriam Toews, Alan Twigg, John Vaillant, Richard Wagamese, Howard White, and Ronald Wright. Margaret Atwood was going to join us a few years ago, but something came up.
This is a casual and congenial festival with a great reputation in the writing community. Authors get to meet avid readers in a relaxed atmosphere over meals or drinks, chances they don't often get at bigger events like Vancouver or Toronto. A sample of feedback from our visiting writers:
~ Any writer who gets the chance to go to the Denman Island Festival has won the lottery. It's great fun, in a spectacular setting, among bright, welcoming people who make you feel right at home. You may never leave.
~ I haven't had a better time at any literary event … festival or otherwise.
~ Warm, generous and well-organized community. I loved every minute.
~ I would love to come back again. I can't speak too highly of the experience.
~ I've never been to a festival anywhere that seemed to me happier, more successful or better run than the Denman Island festival.
~ It's one of the jewels in Canada's literary festival crown.
~ There is a natural intimacy to be found at the Denman Island Readers and Writers Festival. Readers, writers, booksellers, artists, artisans, and local residents mingle, indoors and out, sometimes informally over meals but most often at lively, well-planned sessions with guest writers… there is the sense that the entire population of Denman is playing host to this popular series of events, usually involving the local with a mixture of the new, the famous, and the revered…
And happy writers make for happy readers. Feedback from audiences has been similarly effusive.
This year's line-up? Angie Abdou, Cedar Bowers, Libby Davies, Michael Christie, Dr. Brian Goldman, Kate Harris, Peggy Herring, Anosh Irani, Mark Jaccard, Des Kennedy, and Jonina Kirton. A handful of local writers of all ages will also read short works. Don't underestimate those local scribes: Emily St. John Mandel got her start on Denman.
Author and instructor Angie Abdou will lead this year's intensive week-long "Writing Week" while a limited number of places will also be available in half day writing workshops: "Real Character" with Anosh Irani, "Writing the Sacred" with Jonina Kirton, and a dialogue with Libby Davies on "How to Work for Change."
Details about authors, workshops, registration, schedule, refreshments, and so on, are available at: https://denmanislandwritersfestival.com/
Registration Opens May 15th, 2022.
*
Howard Macdonald Stewart is a committee member of the Denman Island Readers & Writers Festival. He has lived on Denman Island, off and on, for more than thirty years. He is known for his book, Views of the Salish Sea: One Hundred and Fifty Years of Change around the Strait of Georgia (Harbour Publishing, 2017), and for his memoir of a youthful bicycle trip down the Danube with war hero and debonair cyclist Cornelius Burke, Bumbling down the Danube, published in The British Columbia Review in 2016. He has also contributed a memoir, The Year of the Bicycle: 1973. He is now writing an insider's view of his four decades on the road, notionally titled Around the World on Someone Else's Dime: Confessions of an International Worker. Editor's note: Howard Stewart has recently reviewed books by John Boyko, Andrew Scott, Catherine Nolin & Grahame Russell, Howard White, Wade Davis, Bill Arnott, Seth Klein, and Liliane Leila Juma.
*
The British Columbia Review
Publisher and Editor: Richard Mackie
Formerly The Ormsby Review, The British Columbia Review is an on-line journal service for BC writers and readers. The Advisory Board consists of Jean Barman, Wade Davis, Robin Fisher, Cole Harris, Hugh Johnston, Kathy Mezei, Patricia Roy, Maria Tippett, and Graeme Wynn. Provincial Government Patron (since September 2018): Creative BC. Honorary Patron: Yosef Wosk. Scholarly Patron: SFU Graduate Liberal Studies.
"Only connect." – E.M. Forster
*
More 2022 participants in the Denman Island Readers & Writers Festival: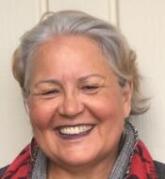 More 2022 authors:
Please follow and like us: