1453 What would Valerie do?
Made in Korea
by Sarah Suk
Toronto: Simon & Schuster Canada, 2021
$24.99 / 9781534474376
Reviewed by Michelle Ha
*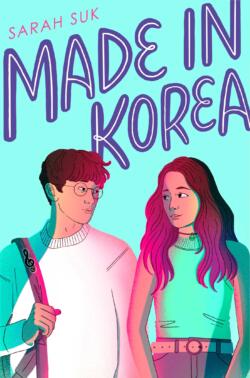 Meet Valerie Kwon, an ambitious young teenager in her senior year at Crescent Brook High, who runs a successful student business, V&C K-BEAUTY, with her cousin Charlie Song. All has been well with their business since sophomore year, that is, until the new kid, Wes Jung, arrives and accidentally makes himself a rival of V&C with his own line of selling K-Pop merch. Both with their own reasons to earn money fast for their ambitious career goals, Valerie and Wes make an all-or-nothing bet, unaware of what the other has at stake: "loser forfeits all profits to the winner by prom" — that is, the business with the lowest sales forfeits all profits to the business with the most by the time of the end-of-term prom.
This adorably wholesome enemies-to-lovers young adult novel — though really only Valerie sees Wes as an enemy — will make a great lighthearted read for the relaxing spring and summer ahead. If you're looking for something fun and diverse with a touch of an "own voice" experience, then Made in Korea is just for you. But a warning: prepare yourself for cravings of Hi-Chew candies and sudden urges to swing by your local Korean market for food and snacks because Suk has a way of making you want what her characters are having.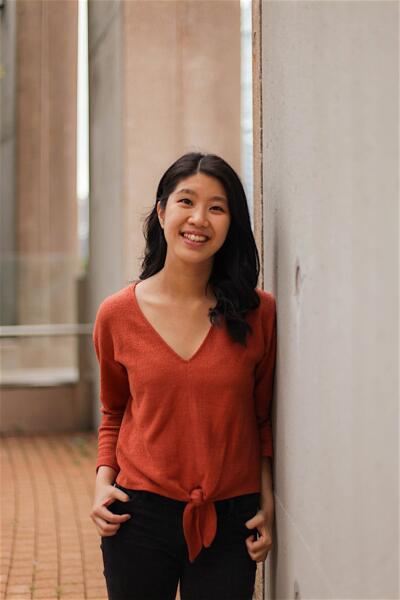 Much of the plot Made in Korea is character-driven with, in each chapter, alternating points of view between the main protagonists, Valerie and Wes. The book features Korean- American characters ranging from second generation immigrants to third culture kids to kids of mixed heritage, each facing their own problems. Through Valerie, Wes, and Pauline — who is half Korean and half Irish — Made in Korea touches on the different experiences that immigrant children face.
Valerie, a second generation immigrant, faces the "in-betweenness" of being born Korean in an American society and feeling that she doesn't belong to either place or culture. Wes, a third culture kid, deals with the sense of an uprooted life, where each move to a different country has made him unable to put down roots for long enough to call anywhere home. And Pauline faces losing a side of her heritage with the death of her Korean grandparents, in the process losing connection with her Korean side. Although Suk only touches upon these experiences, I found it refreshing to have these conversations present in her characters.
Suk does a wonderful job at bringing her characters to life and detailing them with their own personalities while breaking character tropes along the way. For example, Charlie Song, Valerie's cousin, is not what he seems at first, a popular basketball jock. He turns out to be a super-supportive cousin and a hopeless romantic who wears his heart on his sleeve and cries easily when he gets drunk after one (1) drink. Then there's Taemin Park, a troublemaking lone wolf (apparently not by choice, though) who's really more of a sweet pit bull with his heart in the right place. He's just really bad at reading people and situations – and he's always looking for his next bingsu treat. Pauline Lim, who at first appears a bit offhand, is one of the most insightful and intuitive characters, topped off with an abiding passion for sea life. Lastly, we have Valerie Kwon and Wes Jung, our two main protagonists.
At first Valerie – strong, stubborn, and ambitious businesswoman with an outspoken and straightforward attitude – inevitably appeared cold and scary to Wes, the handsome but not so confident saxophonist, who came across to Valerie as awkward and anxious. But between the clever action plans to make the most sales and the sabotages and hiring of spies, the rivalry between them proved to be a stronger drive for Valerie and Wes in reaching their goals and opening parts of themselves up that otherwise would've stayed shut.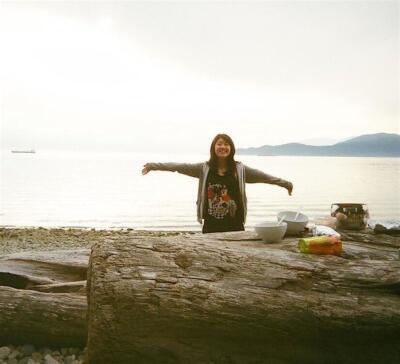 At first, I found Valerie's stubbornness and seemingly compassionless character slightly off-putting. She sees people at her school as either customers and non-customers: those who help her business grow by buying her products, and those she ignores and doesn't get to know because she senses no business benefits. But Suk does a wonderful job of detailing her characters with their own personalities and breaking character tropes, and she does just this with Valerie.
By the end of the novel, after hitting rock bottom — hard, I might add, and awakened by some of the things Wes says to her — Valerie grows into a more open person: she allows others who are not in her immediate family into her life and learns to be more of a friend, instead of identifying herself only as a business, selling products and making profits.
Wes undergoes parallel changes. Before meeting Valerie, he was an awkward and not-so confident character who didn't know where his social skills were most of the time. After falling into competition with V&C, Wes grew more decisive, partly from his endearing habit of asking himself, "What would Valerie do?" in difficult situations. He becomes more confident in speaking his mind and sharing his opinions, and I don't think I will spoil anything by revealing that he stands up for his true passion against his parents' wishes.
For readers of Korean and Asian descent, Made in Korea is the kind of book you might've appreciated when you were growing up, both for its representation and "own voice" story with a mainly Asian cast, but also for the way it breaks stereotypes and never once fetishizes Korean men, for example, as K-Pop idols. Sarah Suk normalises marginalised people in an American high school setting and provides them with plausible and realistic endings. I will be happy if young adults are lucky enough to grow up with Made in Korea and any future books by Sarah Suk – books we might see ourselves in.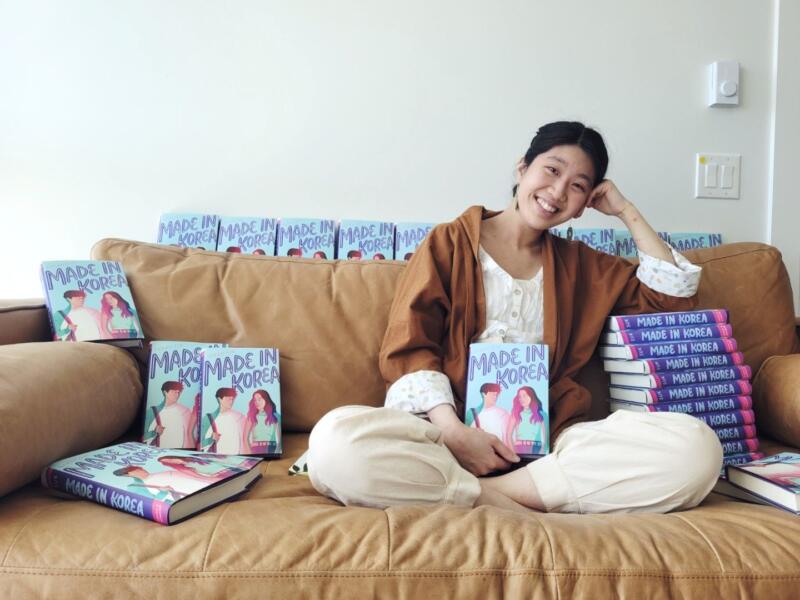 *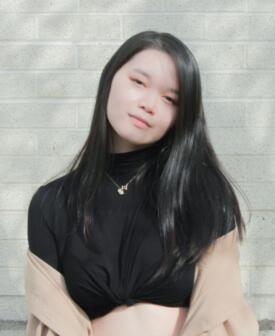 Michelle Ha is a second generation Chinese Canadian whose main interest lies in painting, writing, and editing. Although she enjoys staring at a blank canvas or page every now and then, she has other interests that include archery, photography, writing letters to penpals, playing cozy games, and reading more "own voice" stories by marginalised folks. Much of her work in the literary world and in her personal life revolves around supporting and uplifting the voices of Black, Indigenous, and People of Colour, along with folks of the LGBTQIA+ community. She is currently an active editorial member for Room Magazine. Michelle has graduated from the University of Victoria with a bachelor's degree in English with a minor in Professional Journalism and Publishing.
*
The British Columbia Review
Publisher and Editor: Richard Mackie
Formerly The Ormsby Review, The British Columbia Review is an on-line journal service for BC writers and readers. The Advisory Board consists of Jean Barman, Wade Davis, Robin Fisher, Cole Harris, Hugh Johnston, Kathy Mezei, Patricia Roy, Maria Tippett, and Graeme Wynn. Provincial Government Patron (since September 2018): Creative BC. Honorary Patron: Yosef Wosk. Scholarly Patron: SFU Graduate Liberal Studies.
"Only connect." – E.M. Forster
Please follow and like us: