1380 Trauma, work, love
Forest Green
by Kate Pullinger
Toronto: Penguin Random House Canada (Anchor Canada), 2020
$19.95 / 9780385683067
Reviewed by Valerie Green
*
In her novel Forest Green, author Kate Pullinger has produced a powerful portrayal of a man at various stages of his life from childhood to old age.
Her protagonist, Arthur Lunn, is a man tortured by his memories. His story will pull at your heartstrings as he journeys through life, always trying to escape from the past — and from himself. The author successfully manages to illustrate this in many different episodes during his life.
Art grows up in the Okanagan Valley during the depression years in what seems an innocent and idyllic family life, but after he experiences a traumatic event that he believes he is responsible for, things are never quite the same again for him. The ensuing battle this event causes between the town and the vagrants and hobos passing through the area, causes Art to feel responsible for what he saw and what he did. The memory of that event haunts him for the rest of his life.
The memories continue as Art grows older and experiences sorrow as a soldier in the Second World War. As the years go by, he finds himself unable to settle in one place for long or stay in a relationship with the one woman he truly loves. To escape from himself, he lives for months at a time in logging camps and becomes an expert at working as a rigger, but his wandering life from one camp to another throughout British Columbia is shattered by recklessly spending everything he earns and losing himself in a blur of alcohol.
Kate Pullinger has created a character you will love, pity and be angry at but at the same time will want to save. I guarantee you will feel empathy for Arthur Lunn and by the time he becomes an old, destitute man on the streets of Vancouver, you will be moved to tears by his heartrending journey through life.
Pullinger's descriptions of British Columbia's landscape also deserve high praise. They adequately express Art's love of the wilderness with sentences like:
Even at this time of year when the earth was winter-scorched brown and the orchards bare, the valley was still beautiful. The land here was sweeter. The slopes to the lake softer.
And:
The trees on the island were enormous and grew so quickly you could practically hear them.
And:
Art loved being a rigger…. he loved being up in the trees high above everyone and everything … from the top he'd settle back for a minute of two and survey the view down the mountainside, the river far below. He loved the rough feel of bark, the raw smell of pitch, the dirty glory of the trees themselves.
The one and only resilient and guiding force in Art's life is his older sister Peg and the examination of their sibling relationship through the stages of their lives is portrayed by Pullinger in a very formidable way. Peg was Art's mentor and his leader but also his competitor and always his saviour.
This is a powerful story of utter despair as you follow Art Lunn through those various stages of his tormented life. Nonetheless, Forest Green will leave you with a message of hope. Art might never be the man he could have become, but as he approaches eighty he has come to accept the cards life dealt to him — and that has become enough. The green forest had given him enough joy to deal with everything.
Born in Cranbook in 1961, Kate Pullinger grew up on Vancouver Island and her deep roots in the province are apparent. In 2009 her novel The Mistress of Nothing won the Governor General's Literary Award for fiction. She has written many other stories and is currently Professor of Creative Writing and Digital Media at Bath Spa University in England.
Forest Green is her tenth novel.
*
Valerie Green was born and educated in England where she studied journalism and law. Her passion was always writing from the moment she first held a pen in her hand. After working at the world-famous Foyles Books on Charing Cross Road, London, followed by a brief stint with M15 and legal firms, she moved to Canada in 1968 where she married and raised a family, while embarking on a long career as a freelance writer, columnist, and author of over twenty non-fiction historical and true-crime books. Her debut novel Providence has recently been published by Hancock House as the first of The McBride Chronicles, an historical four-generational family saga bringing early BC history alive. Now semi-retired (although writers never really retire!) she enjoys taking short road trips around BC with her husband, watching their two beloved grandsons grow up and, of course, writing. Editor's note: Valerie Green has recently reviewed books by Rita Moir, Pamela McGarry, George Mercer, Adrian Raeside, Haley Healey, Grant Hayter-Menzies, and Michael Whatling.
*
The British Columbia Review
Publisher and Editor: Richard Mackie
Formerly The Ormsby Review, The British Columbia Review is an on-line journal service for in-depth coverage of BC books and writers. The Advisory Board consists of Jean Barman, Wade Davis, Robin Fisher, Cole Harris, Hugh Johnston, Kathy Mezei, Patricia Roy, Maria Tippett, and Graeme Wynn. Provincial Government Patron (since September 2018): Creative BC. Honorary Patron: Yosef Wosk. Scholarly Patron: SFU Graduate Liberal Studies.
"Only connect." – E.M. Forster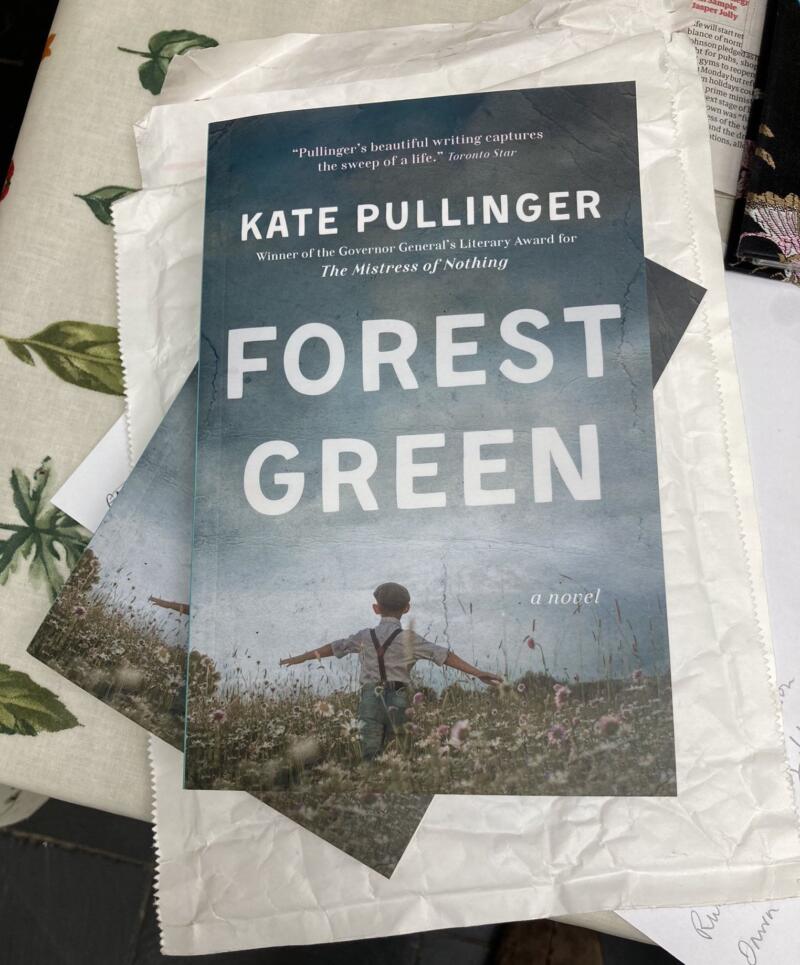 "Only connect." – E.M. Forster