1347 Pandemic poets: year one
Best Canadian Poetry 2021
by Souvankham Thammavongsa (editor; series editor Anita Lahey)
Windsor, ON: Biblioasis, 2021
$22.95 / 9781771964395
Reviewed by Heidi Greco
*
Year-end lists often have a way of dragging themselves into the new year. Witness the slowest of all these accolades, the Academy Awards, with their Oscars for best films. They're not offering this season's big reveal until nearly the end of March.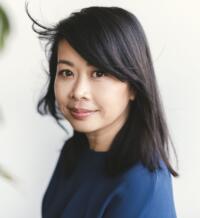 This best-of-list, the 50 best Canadian poems of 2020 – selected from magazines published in that year — is not only a bit tardy, it comes with a few questions as well as revelations.
There are days when the range of contemporary poetry seems so vast, I'm not always sure that what I'm reading is poetry. While the parameters of work selected for this anthology are broad, at least most of the time I feel grounded in some kind of recognizable poetic tradition. The editors have included introductory notes in which they each offer personal insights on poetry in general, as well as on the poems included. There's also a set of fairly in-depth comments from the contributors, an element I always appreciate as an accompaniment to poetry.
One of my favourite aspects of reading an anthology is the prospect of finding work by authors I haven't been aware of before. One such discovery here is Matthew Rooney. As he explains in notes at the back of the book, his poem "Seagulls" was part of an experiment he's been working on — a personal adaptation of a form of Chinese poetry. As many writers of haiku have learned to do, he's substituted the sounds of English syllables for the Asian-language characters, and in doing so has created a poem as evocative as a watercolour painting.
Outcrop crags pierce sunken clouds
Distant, grey seagulls singing
Circles — survey the soft shroud
To crown their rocky sovereign.
Hurrah
hurrah.
Among the more interesting of the prose poems included is "Asch's Line Study in the Current Anthropocene" by Paola Ferrante. Just over a page in length, it presents an entanglement of choices which reflect the current state we find ourselves in as we try dealing with the climate emergency. In her comments about the poem, Ferrante calls the piece "…a poem of mourning, but also a call to action."
Because the poems in this anthology were first published in magazines in 2020, it's not surprising to find a riff or two on the pandemic, as in this excerpt from "All clear" by Maureen Hynes:
March, yes, & April & May & even all
those months before, say, back to November—
each drew silver & plastic & elastic songs
out of our tightened lungs. The sewing machine
had been repaired. The masks colourful & haphazard.
Two of the most intriguing poems, ones that bring the world of the everyday into sharp focus, are taken from Ricepaper Magazine, tempting me to buy a subscription. David Ezra Wang's "acne, blood, and all things that flow" manages to write an unforgettable poem about — of all things — '…a huge red pimple / growing on my nose…' The other of these from Ricepaper, Kitty Cheung's "bikini tits shot glass" is maybe the most original presentation of life in an immigrant household I have ever read, a place where the poet writes "…I pause to carefully separate / the fish bones from the flesh in my mouth…"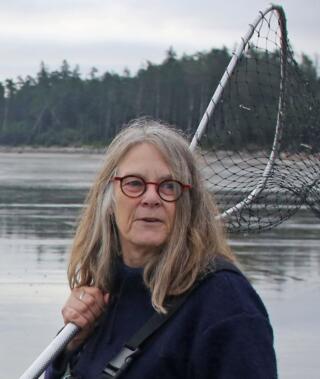 But regardless of subject matter, the more I read around in this book, the more I realize that the poems that most resonate are those that hold some kind of truth at their heart. In fact, if there's a unifying theme holding this collection together, it's truth and a belief in its importance. As Beth Goobie puts it in her poem, "Civilization lives in the throat": 'What is language if we do not speak what stammers the tongue?' Or, there's the truth-telling of Eve Joseph's "family history" in which she reminds us that 'Forgetfulness is different than not remembering.'
And perhaps best expressing so many aspects of truth is the somewhat deceptively simple poem, a narrative piece by Susan Musgrave called "What is true." With its homely honesty, its 'lunches' and 'rolled oats', the poet reveals not only the characters her parents were, but her love for them.
In the book's Introduction, editor Souvankham Thammavongsa makes the claim that '…everyone here isn't pretending. They are real.' And, I can only add, so are their words.
*
Heidi Greco lives and writes in a house in Surrey, BC, that's surrounded by a mini-forest. Editor's note: Heidi Greco has reviewed books by Marguerite Pigeon, John Gould, Joanna Lilley, Laura Matwichuk, bill bissett, Patricia Young, and Sarah de Leeuw for The Ormsby Review. Three of her recent books have also been reviewed here: Glorious Birds: A Celebratory Homage to Harold and Maude (Anvil, 2021), reviewed by Linda Rogers; From the Heart of it All: Ten Years of Writing from Vancouver's Downtown Eastside (Otter Press, 2018), reviewed by Yvonne Blomer; and Practical Anxiety (Inanna, 2018), reviewed by Andrew Parkin.
*
The Ormsby Review. More Books. More Reviews. More Often.
Publisher and Editor: Richard Mackie
The Ormsby Review is a journal service for in-depth coverage of BC books and authors in all fields and genres. The Advisory Board consists of Jean Barman, Wade Davis, Robin Fisher, Cole Harris, Hugh Johnston, Kathy Mezei, Patricia Roy, Maria Tippett, and Graeme Wynn. Scholarly Patron: SFU Graduate Liberal Studies. Honorary Patron: Yosef Wosk. Provincial Government Patron since September 2018: Creative BC
"Only connect." – E.M. Forster