1327 Who was Benjamin Lay?
Prophet Against Slavery. Benjamin Lay: A Graphic Novel
by David Lester, with Marcus Rediker and Paul Buhle (editors)
Toronto: Penguin Random House Canada (Beacon Press), 2021
$20.00 / 9780807081792
Reviewed by Ron Verzuh 
*
Who was Benjamin Lay? A radical 18th-century Quaker challenges slavery
It is fair to ask who the central figure is in this latest David Lester graphic novel. Few people, in fact few historians, would have heard of Benjamin Lay (1682-1759), the revolutionary dwarf who took on the slave-owning Quaker elders and tirelessly pressed the cause of racial freedom to the world community.
Lester's stark black and white drawings depict the life and struggle of Lay as he treads on the Quaker belief that slavery is okay with their God. Born in England, Lay emigrated to Barbados in 1718 and to the United States in 1731, when he was nearly fifty. There, preaching from his book All Slave-Keepers That Keep the Innocent in Bondage (1738), he finds himself a pariah in his own church. He is excommunicated several times, but continues his campaign. By the way, Benjamin Franklin was the book's publisher.
As historian Marcus Rediker describes him in the Afterword, Lay "happened to have dwarfism; he stood around four feet tall. He enacted guerrilla theatre against rich Quaker slaveowners, spattering them with fake blood to humiliate them." Lay was a "revolutionary" and an "ordinary worker" who "insisted that the slave masters were literally the spawn of Satan and must be crushed."
Lester's images expose the Quaker hierarchy, using multiple images on a single page to show Lay's thoughts or to depict many activities at once. The result can force the reader to wince at the brutality of the peace-loving Quaker community.
Lay lived a simple life. He was a vegetarian, grew his own food, made his own clothes. As Rediker explains, he lived in a cave with a large library, and "he refused to consume any commodity that oppressed people were forced to produce." The simplicity of his life comes through in Lester bold illustrations, as does Lay's strong commitment to justice and human rights.
Lay lived with much pain, anguish and denial, all of which blast out at the reader page after page. Lester has done a masterful job of using the colour limitations to enhance the story and express the anger and frustration the Lay experienced in his quest to force the Quaker community to abandon slavery.
We almost feel Lay's pain as time after time the Quaker elders reject him and argue in favour of keeping slaves. Lay does not relent. "No man or woman should pretend to preach truth in our meetings, while they live the lie of slave keeping," he tells a gathering. "America is a land of as selfish, sordid, greedy, covetous, earthly mindedness people as any in the world."
"Cast this man out," comes the retort followed by an image of the elders throwing Lay down the steps of the hall. Lester manages to convey a sense of movement throughout the book, a feat that would require many artists to employ colour and electronic techniques. This story is all from Lester's hand.
As historian Paul Buhle notes at the end of the book, this "most unusual artist" is "perfectly suited for the unique storytelling demands of this book." Buhle is not new to the graphic novel having edited or participated in books on the Wobblies, Paul Robeson, Rosa Luxembourg, Emma Goldman, Eugene V. Debs, and one called "Radical Jesus."
He know the challenges that an artist faces in making historical figures come to life with few words. One of those challenges was to use Lay's size to advantage. Lay's " height became a visual dynamic of this book," Lester explained. In his "confrontations with the Quaker establishment, I wanted to depict him as very small at first, but as the story unfolds Benjamin's arguments gain the moral and political high ground."
Lester, the political artist, was inspired by 17th-century British artist William Hogarth and 15th-century German artist Albrecht Durer. Both left the world with stunning images of everyday life. Lester walks in those footsteps. He is no doubt aware of British cartoonist Ralph Steadman's illustrations for Hunter Thompson's Gonzo Journalism in Rolling Stone magazine, but Lester's work always has a more political edge, providing an historical correction in many cases.
More than a graphic artist, Lester plays guitar in Mecca Normal, a two-piece indie band, and has long been associated with alternative publications such as the defunct Open Road in Vancouver. His award-winning graphic novel 1919 (reviewed here) again offers readers a succinct and accurate account of the police violence that occurred during the Winnipeg General Strike.
What can we learn from then life of Benjamin Lay? asks Rediker. "We can learn about the traps and perils of complicity, the ways large and small by which people often unwittingly participate in and perpetuate systems of injustice." Benjamin Lay laid the first stones on that road to freedom and Lester brings his troubled journey vividly to the page.
Graphic novels are not to everyone's taste. If you're looking for footnoted history from the left with a full bibliography, this isn't it. Instead, such publications should be seen as an appetizer and an invitation to pursue further reading. David Lester serves us well as a guide to history that is often lost or buried.
*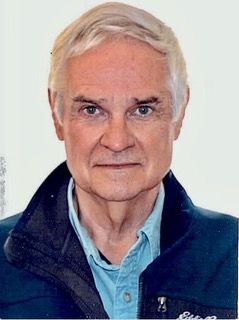 Ron Verzuh is a Victoria-based writer, historian, and documentary filmmaker. His work has appeared in The Ormsby Review since it was founded in 2016. Editor's note: Ron's book Smelter Wars: A Rebellious Red Trade Union Fights for Its Life in Wartime Western Canada will be published soon by University of Toronto Press. See here for Ron's essay in The Ormsby Review on Trade Unionist Harvey Murphy and here for Mike Sasges' review of Ron's Codename Project 9: How a Small British Columbia City Helped Create the Atomic Bomb. Ron Verzuh has recently reviewed books by Geoff Mynett, Bonnie Henry, Bonnie Henry & Lynn Henry, Tim Cook, Greg Nesteroff & Eric Brighton, Nick Russell, Jim Christy, and John Jensen for The Ormsby Review.
*
The Ormsby Review. More Books. More Reviews. More Often.
Publisher and Editor: Richard Mackie
The Ormsby Review is a journal service for in-depth coverage of BC books and authors in all fields and genres. The Advisory Board consists of Jean Barman, Wade Davis, Robin Fisher, Cole Harris, Hugh Johnston, Kathy Mezei, Patricia Roy, Maria Tippett, and Graeme Wynn. Scholarly Patron: SFU Graduate Liberal Studies. Honorary Patron: Yosef Wosk. Provincial Government Patron since September 2018: Creative BC
"Only connect." – E.M. Forster
Please follow and like us: