1226 Severin and the Russian escort
One London Day
by C.C. Humphreys
Two Hats Creative, 2021
$20.00 / 9781989988046
For paperback see here; for ebook see here; for audiobook (read by the author) see here.
Reviewed by Alma Lee
*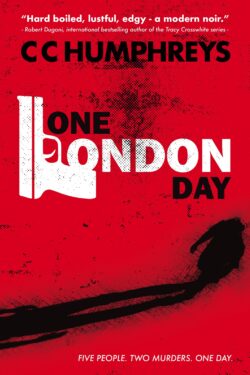 Chris Humphreys writes and lives on Salt Spring Island. An actor, playwright, and novelist, he has published 20 books — historical novels and fantasy fiction. Chris has an interesting background. Born in Canada to an English father and a Norwegian mother, he followed in his father's footsteps and took up acting in his early life before turning to historical fiction with the French Executioner (McArthur & Company, 2001) followed by the Jack Absolute swashbuckling series (Orion Books, 2003-2006). The Runestone Saga (Random House, 2006-2008) is a trilogy based on his own knowledge and ability to read the Runes, the ancient symbols of Norse magic.
One London Day is the story of an ordinary and respectable man, Joseph Severin, an accountant-bookkeeper caught up in extraordinary circumstances including fraud, murder, and mayhem. To make extra money, he has agreed to work with a group called The Shadows. They are a rogue gang from MI5 run by a former public school boy, Sebastien, and a band of like-minded characters who went to school together. Sebastien is a psychopath, very smart and controlling. They have hired Severin to "do the books" for their ill-gotten gains because, as the book cover states, "the only trail you can't trace is a paper one."
Severin knows how to do double-entry bookkeeping, which is the best way to cover tracks. Indeed he is using his "additional" income to buy properties. But his life becomes very complicated when he meets and develops a mad desire for Lottie. Lottie is a bit down on her luck in her gig as a piano player for various shows and clubs. She has been renting from Severin and is moving out. The day he goes to collect the keys to the flat, he is struck by an overwhelming desire for her. After telling him her hard luck story he agrees to let her have a very fancy flat he was trying to rent. No spoiler alert necessary here!
The plot thickens when we learn that Lottie is madly in love with Patrick, a hot young black actor, but Patrick in turn is totally into Sonya, a beautiful Russian escort with a sick daughter who needs a cancer operation. She is using Patrick to pull together enough money for the surgery, and so that she can return to Russia. There are some steamy moments between those three.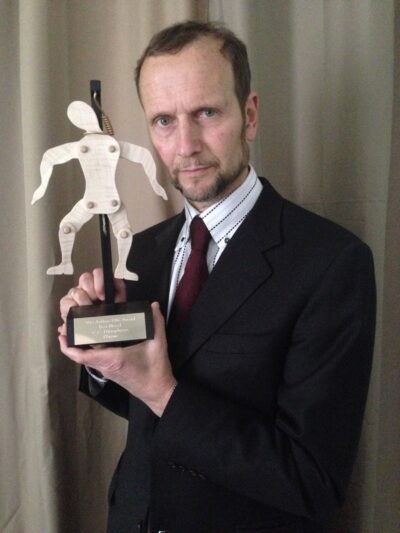 As the story unfolds we become aware of what exactly The Shadows are up to — no good! Sebastien had put his time at MI5 to good use; another member, Perry, had worked in Ankara where he was able to keep his ear to the ground; Sadiq works for Goldman Sachs, where he has acquired an intimate knowledge of how to launder money; Bernard, still at MI5, is able to monitor any domestic fall out. It's Bernard's inside knowledge that starts the ball rolling when he finds out that someone internally may be on to them.
Then there's the mysterious Mr. Phipps, the hitman, who appears at the beginning of the story and at the very end. What does he do in between? I invite you to read the book to find out.
Reviewing a crime novel is not easy because there are times when too much information of a plot's twists and turns can become spoilers.
One London Day is a departure from Humphreys' other work and an homage to the city where he grew up. There is an aspect that one might think is a bit "all over the place," but this is the very trick that makes for such a good read. The reader is taken on a tour of London, to both its upscale and scary neighbourhoods, but it's the characters that keep one reading. While different and varied, Humphreys succeeds in making them and the story hang together.
Apparently several publishers turned One London Day down because they couldn't figure out how to categorize it. To this reader it definitely fits into the noir category. It's dark, thrilling, and carries the reader along with page-turning speed. Publishers may not have been able to classify the novel, but it's a fine read that I strongly recommend. Why do books have to be categorized anyway?!
*
Alma Lee was the founder and first Artistic Director of the Vancouver Writers Festival. She is, needless to say, an avid reader whose "guilty pleasure" is reading crime fiction. She was also the founding Executive Director of The Writers' Union of Canada and of The Writers' Trust. She also worked as an associate producer in charge of script development at Universal Studios when they had a production office in Toronto. She currently lives in Vancouver and, although no longer at the Writers Festival, she continues to read – and to be involved with the literary community.
*
The Ormsby Review. More Books. More Reviews. More Often.
Publisher and Editor: Richard Mackie
The Ormsby Review is a journal service for in-depth coverage of B.C. books and authors. The Advisory Board consists of Jean Barman, Wade Davis, Robin Fisher, Cole Harris, Hugh Johnston, Kathy Mezei, Patricia Roy, Maria Tippett, and Graeme Wynn. Scholarly Patron: SFU Graduate Liberal Studies. Honorary Patron: Yosef Wosk. Provincial Government Patron since September 2018: Creative BC
"Only connect." – E.M. Forster